The La Marzocco Linea Mini Espresso Machine is what people describe as, "The Best Things Comes in Small Packages." This is a commercial grade espresso machine, compact in size, which will make it a perfect addiction to your home brewing.
Like many other Italian products, the La Marzocco Linea Mini Espresso Machine is handmade and has the same components used in their commercial machines. This also makes it durable and maintains that high performance quality that La Marzocco gives.
Pre-Infusion - This system is essential in bringing out the full flavors and aromas from your coffee beans. This will ensure you that your coffee grounds is properly drench for that even, flawless extraction.
PID Control - Allows you to manually control the temperature of the boiler. This ensures a more customized shot of espresso to your preference. The stepped turn wheel temperature adjuster is located on the left side of the machine.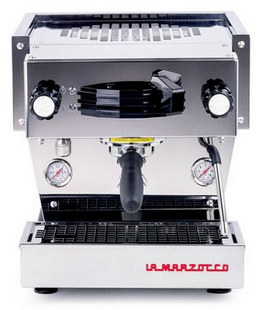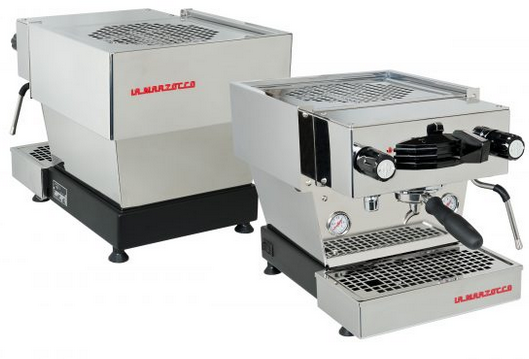 Dual Boiler - The La Marzocco Linea Mini comes with two boilers. Which means each boiler is responsible for one of each thing, one for steaming and another for brewing. This guarantees a consistent cup of coffee while reducing the recovery time.
Large Reservoir - The La Marzocco Linea Mini has a large 3.5 liter water reservoir. Large enough for you to brew as many cups as you want. It easily slides behind the drip tray, which also can be plumbed in as an option.
Integrated Brew Group - This achieves thermal stability with combined brew group at a reduced footprint. This means the group head warms up much faster than the E61 group heads and holds a specified temperature more precisely.
Rotary Pump - This rotary vane pump offers whisper quiet performance of your espresso machine.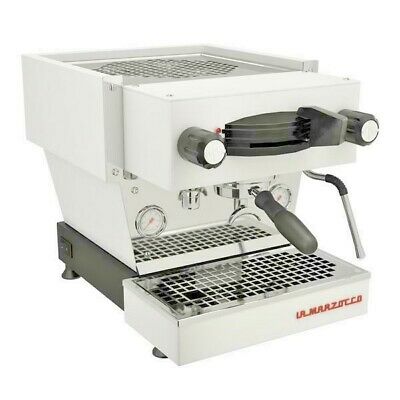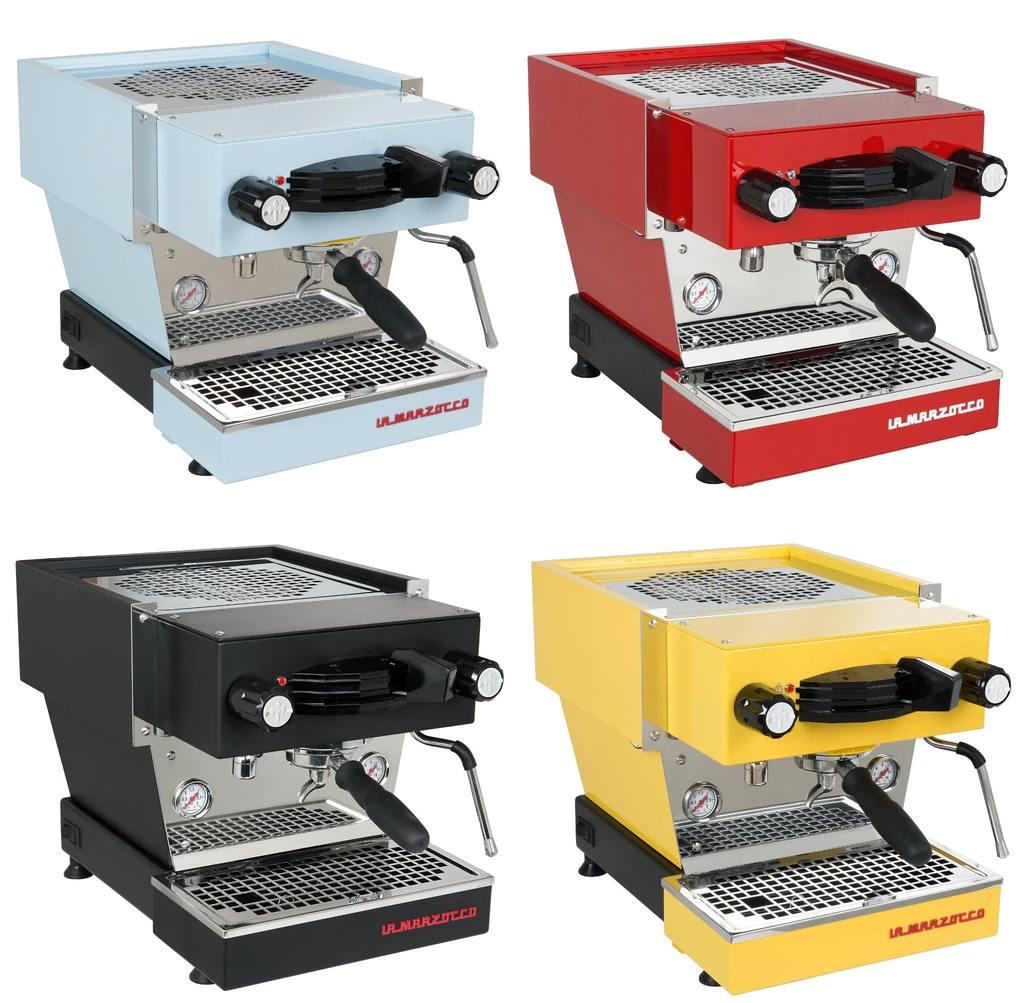 Indicator Lights - Located on the front panel. It provides feedback on the water level and heating. The top red light will blink to let you know the machine is heating up and will stay solid when the Mini is at optimal temperature. The bottom will blink when it detects that the water level is low.
Redesigned Drip Tray - Features magnets for easy slide-in and pull-out functionality.
Brew Paddle - Located at the very front of the machine. This allows you to engage the group head. This allows the home brewer the flexibility to apply variable pressure before full pump pressure is applied to the coffee.