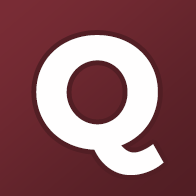 Nuova Simonelli - All Products
Nuova Simonelli is an Italian company with experience and tradition going back many years. It has been making espresso machines, which exports all over the world, since 1936. Today, Nuova Simonelli can boast a vast range of products that are able to meet the requirements of the hospitality trade, right across the board. Company investments into R and D and the development of new solutions have brought important recognition: World Barista Championship, Compasso d'Oro for design innovation, the first ergonomic machine, and cutting-edge applications. Qavashop.com proudly represents Nuova Simonelli in Saudi Arabia and other GCC countries, such as Bahrain, Kuwait, Oman, UAE, and Qatar. We offer a wide selection of coffee machines, grinders, and accessories available online exclusively through our website.
More
Nuova Simonelli, part of the Simonelli Group, has been a leader in the coffee and specialty coffee industry since 1936. Simonelli produces the highest quality commercial and domestic espresso coffee machines and espresso coffee grinders which are all manufactured in Italy since 1936. The company has a dedication and commitment to innovation and dependability, seeking to create and develop the coffee industry and manufacture coffee machines that will last generations. They are recognized as the Official World Barista Championship machine provider by the Specialty Coffee Association. In addition to commercial espresso machines and coffee grinders, Nuova Simonelli also offers domestic espresso makers and espresso grinders as well as superautomatic espresso makers.
Less
Need Help?
We're at your service