Introducing the latest pinnacle of espresso innovation, the Lelit Bianca V3 Dual Boiler Paddle Espresso Machine. Crafted by the skilled artisans at Lelit, the Bianca V3 embodies Italian excellence, seamlessly blending state-of-the-art technology with exquisite design. Its polished stainless steel frame exudes elegance, while walnut wood accents add a touch of natural sophistication. This dual boiler masterpiece not only captivates the eye but also delivers unparalleled performance for the most discerning espresso aficionados.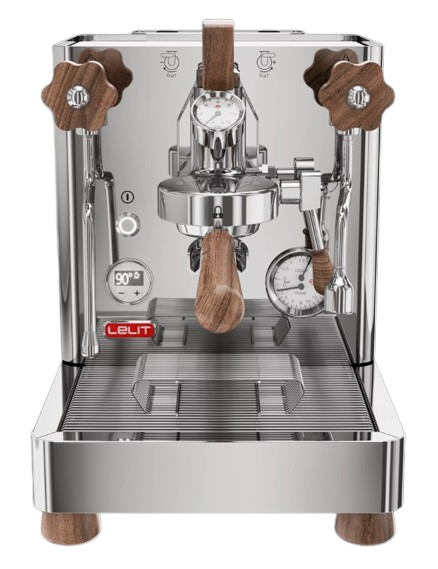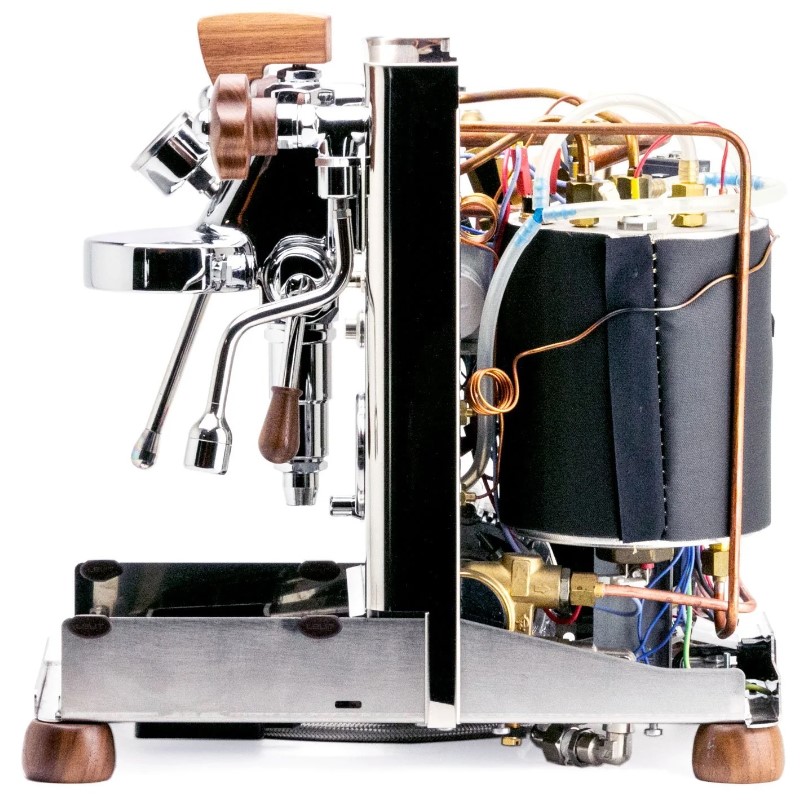 Unveiling its inner workings, the Bianca V3 boasts a 1.5L steam boiler and an 800mL brew boiler, both meticulously crafted from stainless steel and insulated to guarantee optimal temperature stability. The result is swift heat-up times and the ability to simultaneously brew and steam, ensuring your espresso creations are delivered promptly and flawlessly.
In the realm of functionality, the Bianca V3 stands as a true game-changer. Central to its prowess is the patented rotating flow control paddle, allowing you to orchestrate the water flow during brewing. With the paddle's range of motion, you can dial in the desired flow rate, while an optional low flow mode emulates distinctive flow profiles without adjusting the paddle. This level of control empowers you to tailor each extraction to perfection, resulting in a spectrum of flavors that tantalize the palate.