The Rocket Appartamento TCA is the latest evolution of the iconic Appartamento espresso machine, with a modern aesthetic and new features that take the Appartamento up a gear. The machine functions and improvements deliver an even better coffee experience in the home, raising the benchmark for performance in this category of premium domestic espresso machines.
The Appartamento TCA boasts several features that make it stand out from previous models. These include a heat exchanger system that allows you to brew espresso and steam milk simultaneously, a wider drip tray that provides more space for your cups and glasses, and a new porta filter that ensures a consistent extraction and a perfect crema every time. The machine also has a 1.8-liter boiler capacity, which is larger than many other premium domestic espresso machines, and a tank reserve sensor that alerts you when the water level is low.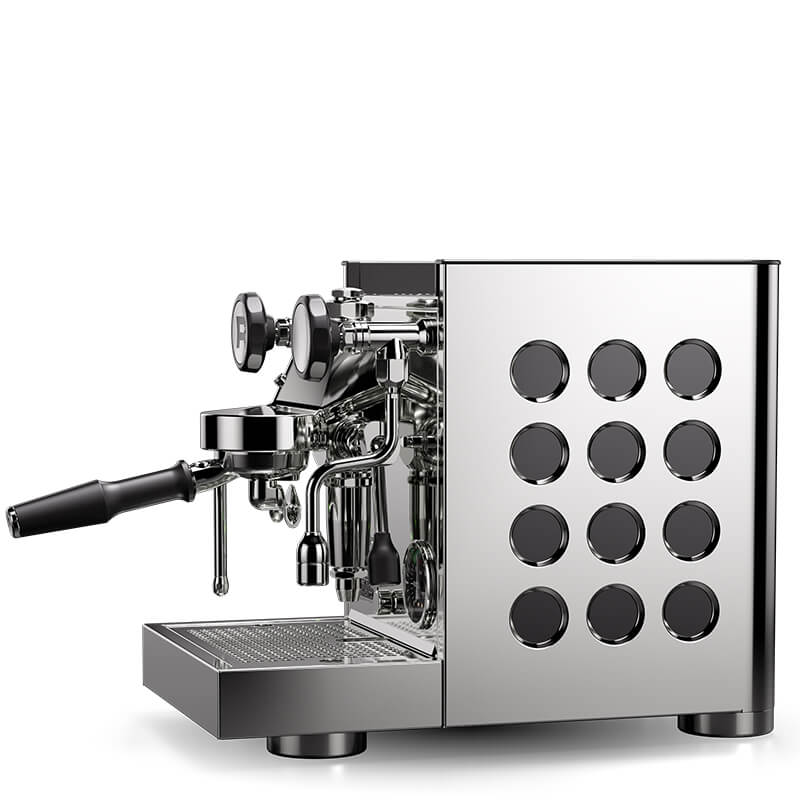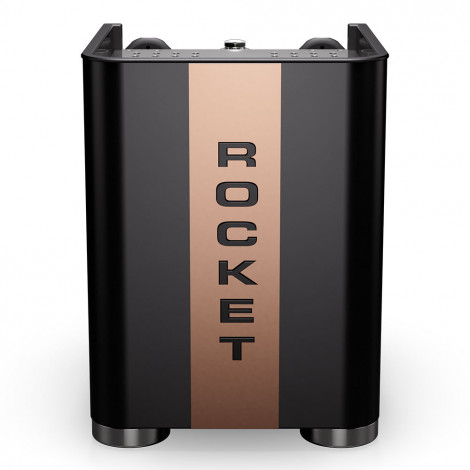 The Appartamento TCA also features a new design that is both stylish and functional. The round contours give a whole new aesthetic to this perspective of the machine, with smooth curves that draw the eye in. The distinctive circles on the machine sides have been accentuated with a debossing treatment, giving them a three-dimensional quality. There's even a small "Easter egg" tucked away in the cup warmer area. The brewing group has a dynamic, purposeful shape, with a distinctive look that conveys strength, reliability, and precision.
The Appartamento TCA also features new technology that guarantees an outstanding cup of coffee. The stand-by function saves energy by automatically turning off the machine after 30 minutes of inactivity. The boiler pressure adjustment allows you to customize the pressure to your liking, so you can achieve the perfect extraction for your favorite coffee beans. These developments in electronics have allowed Rocket to introduce a new series of features and functions that make the Appartamento TCA a top-of-the-line domestic espresso machine.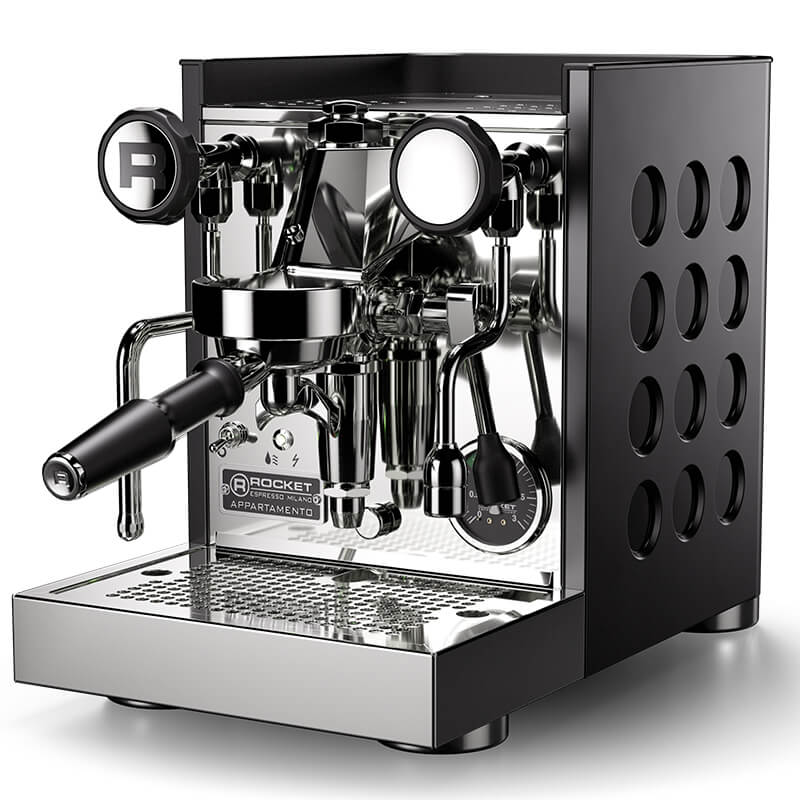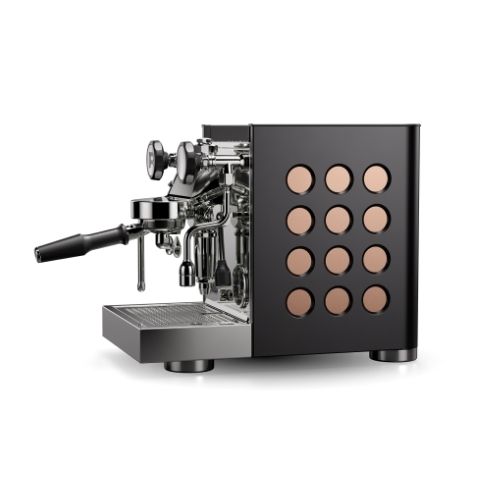 In conclusion, the Rocket Appartamento TCA is a high-quality domestic espresso machine that delivers exceptional performance and a premium coffee experience. Its advanced features, customizable settings, and durable construction make it a great choice for coffee lovers who want the best. The new design and technology improvements make it a significant upgrade from previous models, raising the benchmark for performance in this category of premium domestic espresso machines.