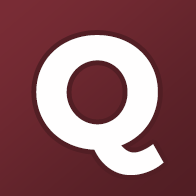 Keepcup - All Products
KeepCup is an Australian company that provides reusable environmentally friendly beverage cups. With all the landfills filled with wastes that cannot be decomposed, KeepCup resolves this problem. You'll be saving more water, trees, and energy than you would have if you had chosen disposable cups. Made of polypropylene, meaning it is BPA free and has the maximum capacity for reuse and recycle at the end of its life. It lasts for 3 years, so it truly will save a lot of plastic wastes.
Aside from the polypropylene, Keepcup Classic, It also has an alternative glass design, such as the Keep Cup black color cups. With a  wide range of option from different colors, different sizes, and limited edition cups, KeepCup is the next generation of cups that also helps in our fight against pollution.
More
Cups
Keepcup
KPCLS12OZ
Reusable Durable Non-Toxic Dishwasher and Microwave Safe
Cups
Keepcup
KPCRK16OZLE
Durable Eco-Friendly Non Toxic Incredible Insulator
Cups
Keepcup
KPCRK8OZLE
Durable Eco-Friendly Non Toxic Incredible Insulator
Need Help?
We're at your service