The Moccamaster Cup-One is a single serve coffeemaker. The Cup-One features a specially designed brew-basket and brews a great cup of coffee in just four minutes. Once the Cup-One has completed a brew cycle, the coffeemaker shuts off automatically.
.
All Moccamaster filter Coffeemakers are handmade in the Netherlands since 1968.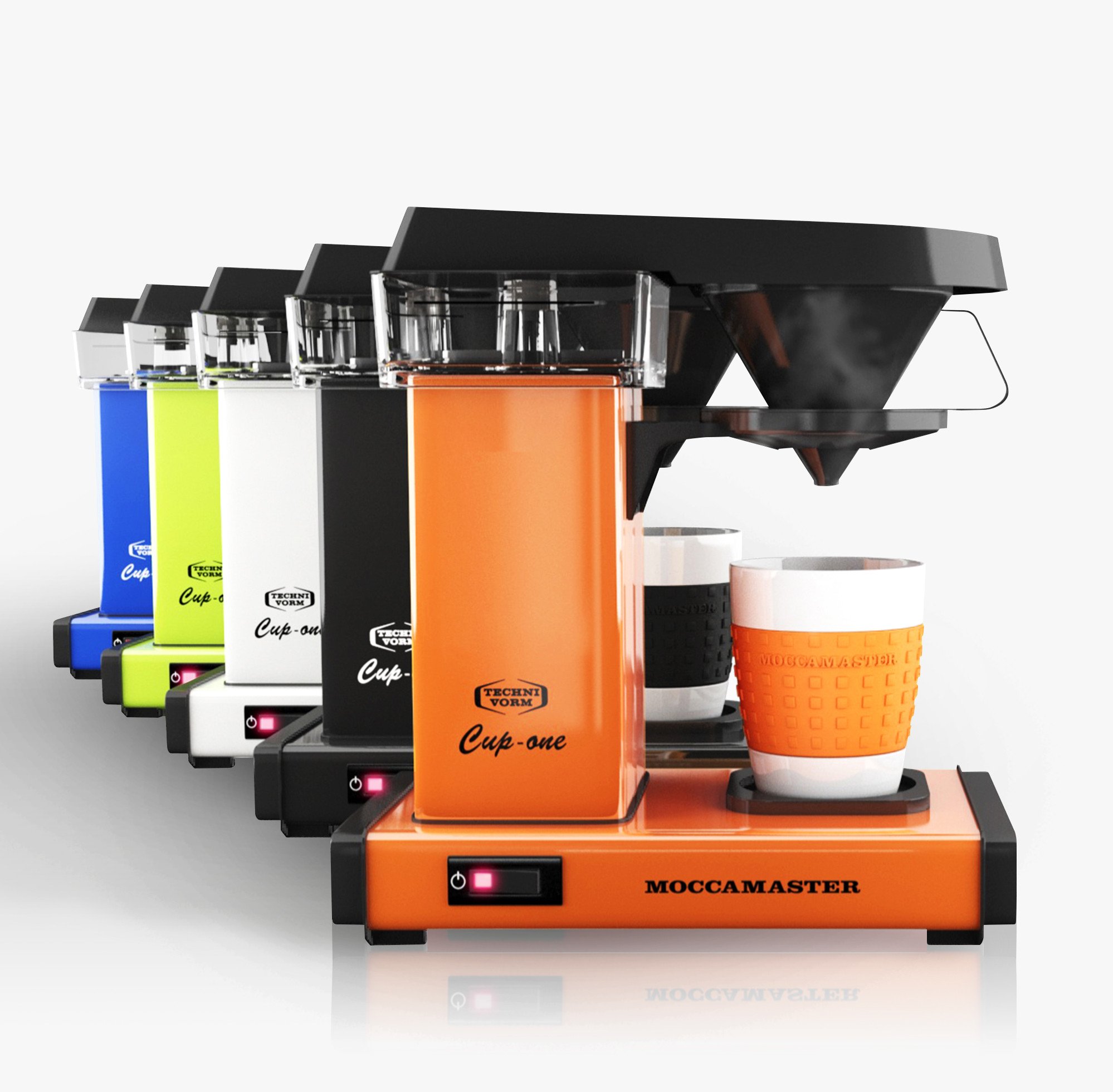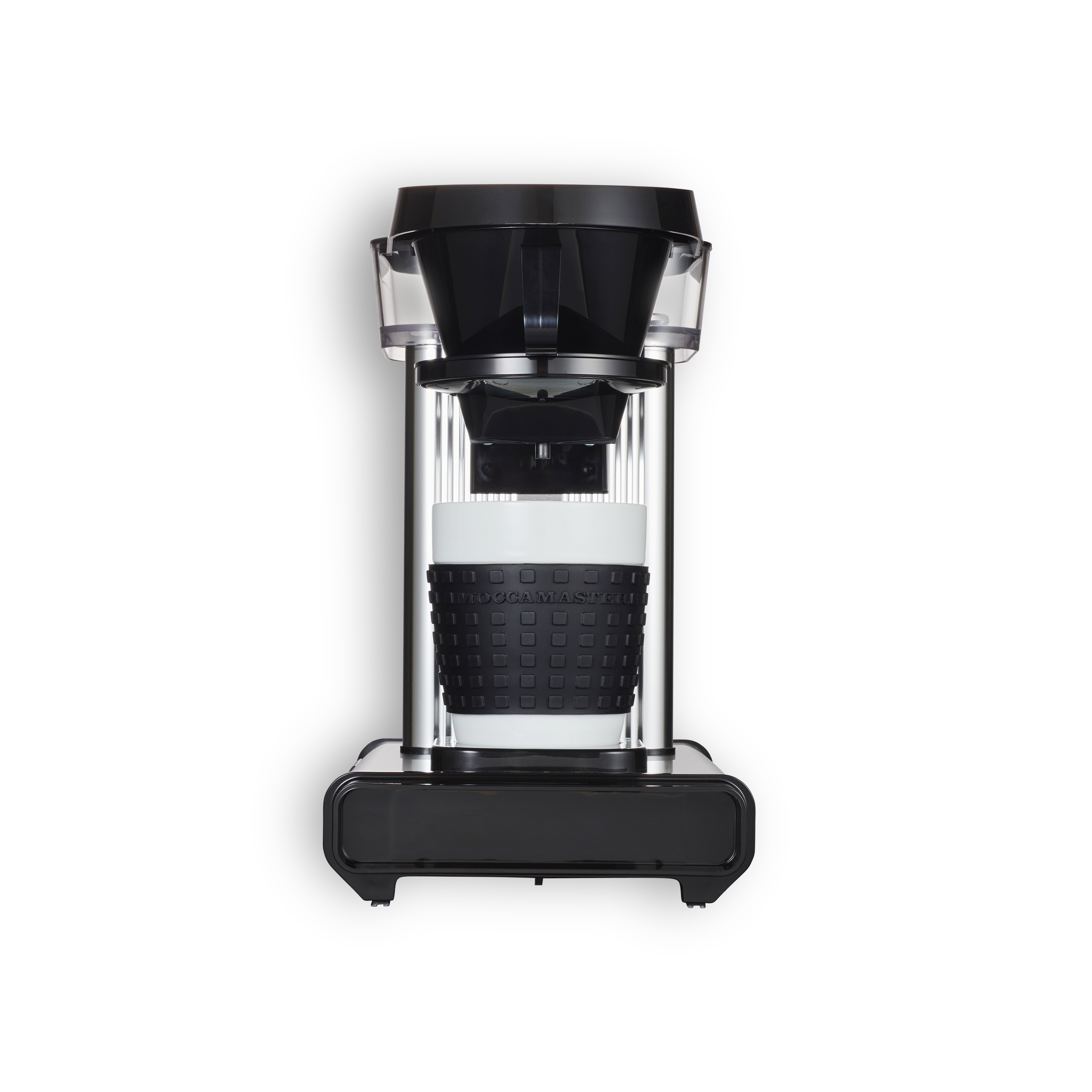 Single Serve Coffeemaker includes 1-cup porcelain Cup-One mug and compatible with 80ct #1 filters.
Simple to operate and quiet brewing process that brews a 300ml cup in just 4-5 minutes.
Unique, copper boiling element rapidly heats water to control brewing temperature between 92º to 96º C which is important for coffee soluble extraction, then automatically switches off when the water reservoir is empty.
Pre-immersion drip-style system ensures the perfect coffee bloom, produced by an ultra–precise, natural pulse action.
Ideal water saturation time to maximize coffee complexity, flavour and aroma – Achieved through a cone shape brew-basket design that regulates a 4-5 minute brew time.
Removable Cup Holder allows for various sized coffee mugs.
Made with durable metal housings and BPA/BPS/BPF & Phthalate free plastics.
Removable parts essential for long-term maintenance and replacement.