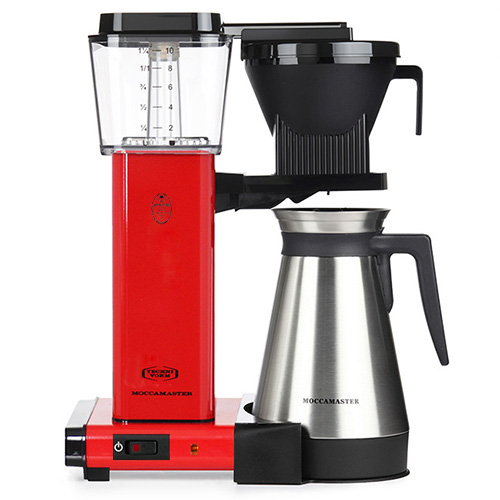 The Moccamaster KBGT model features a thermal carafe and an automatic drip-stop brew-basket that stops the flow of coffee if the carafe is pulled away. The KBGT brews a full 1.25 liter pot of coffee in six minutes. The thermal carafe will keep the coffee hot up to an hour. A travel lid in included to keep the coffee hot even longer. It includes thermos jug, lid with mixing tube and transport lid Suitable for brewing 1.25 liter of coffee.
.
All Moccamaster filter Coffeemakers are handmade in the Netherlands since 1968.
Moccamaster Thermal Carafe is compatible with Moccamaster Filter Paper No.4.

Perfect brewing temperature of 92° to 96°C: less sour or bitter taste.
Fast and silent brewing process: 1.25 liter (10 cups) within 6 minutes.
9-hole stainless steel outlet arm for efficient wetting of the coffee grounds.
Two lids: a brewing lid and a transport lid.
The brewing lid with mixing tube ensures homogeneous coffee and you can poor coffee, without opening the lid.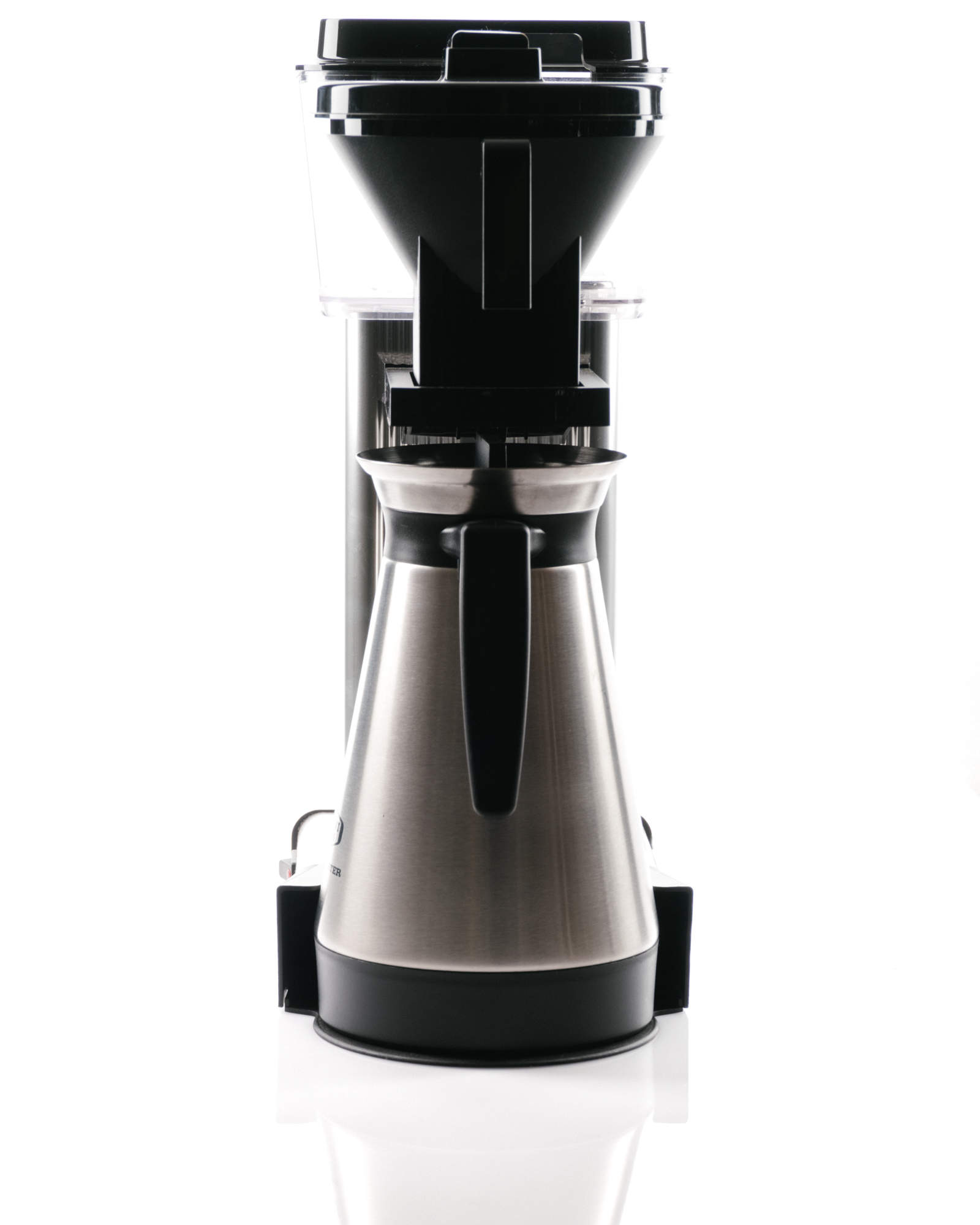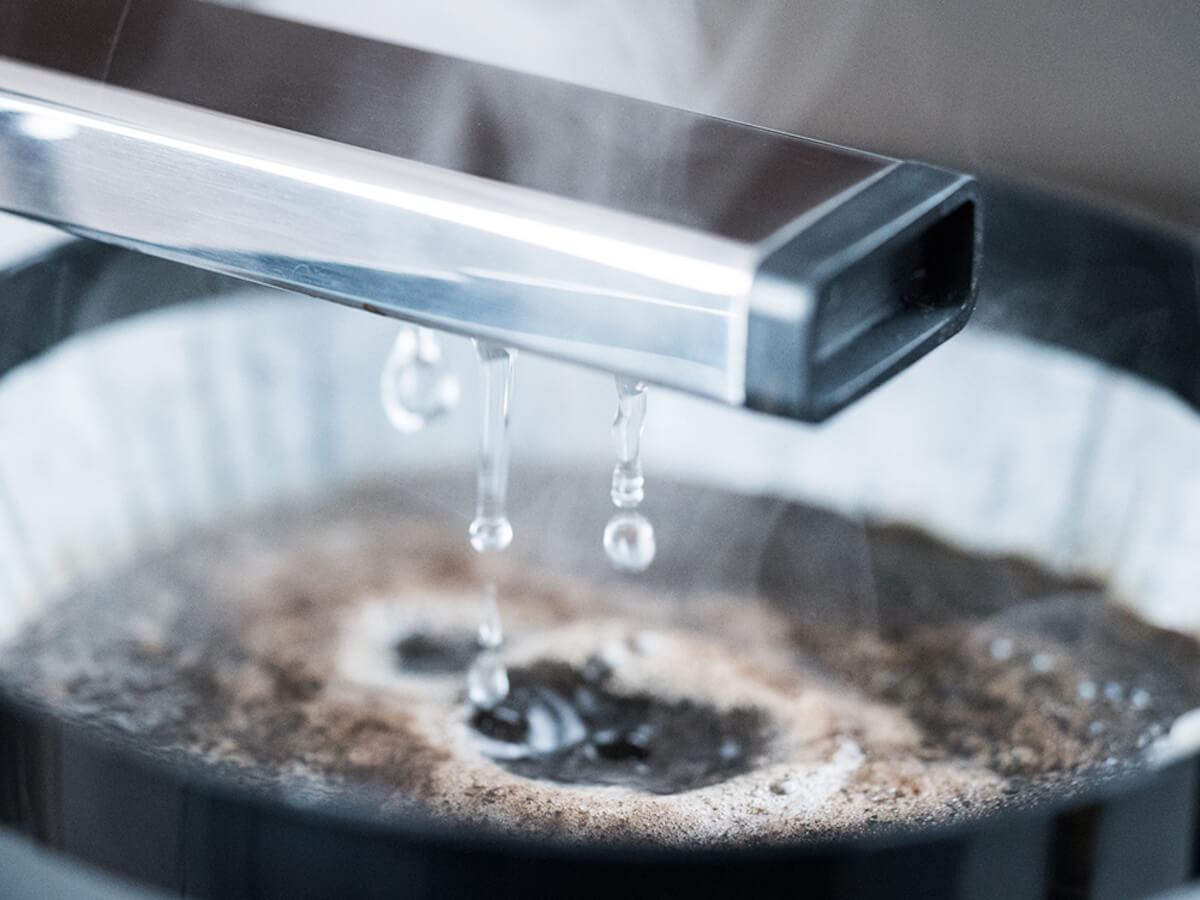 Pre-immersion drip-style system ensures the perfect coffee bloom, produced by an ultra–precise, natural pulse action.

Brew basket with automatic drip stop.

High quality copper boiling element.

Handmade in The Netherlands under strict quality control.

Timeless and sustainable, produced with high quality recyclable materials, BPA free.

Long lasting performance.

Removable parts easy to clean and easy to be replaced.
How many grams coffee per liter?
Moccamaster advises a dosage of 60 gram per liter. Brewing 1.25 liter with a Moccamaster you need 75 grams of coffee. For brewing 4-6 cups, Moccamaster recommends to increase the dosage. One dosage spoon (included) is 12 grams.
.
Coffee is a matter of taste: try which coffee at which dosage you like best!