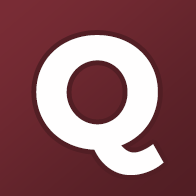 Pallo - All Products
As a family-owned business, they take the time to listen to their customers' needs and go the extra mile to provide excellent customer service. Their products continue making cleaning and maintenance faster and easier for baristas and roasters. You'll save time and taste the difference in your next cup of coffee because they mean clean! In 2003 they introduced JoeGlo backflush detergent at Coffeefest in Seattle, Washington. In 2005, their first tool, the Pallo Coffee tool group head brush, revolutionized group head cleaning. Baristas no longer needed to worry about scalding their hands while cleaning the group head. Their patented design quickly became an essential barista favorite.
More
Cleaning Products
Pallo
10329
All in One Tool Can be Bottle Opener Gasket Probe Easy to Use
Cleaning Products
Pallo
106TC142
Replaceable Bristle Inserts save money and resources Steam Wand vent hole Detergent dosing spoon doses the appropriate amount of backflush detergent
Cleaning Products
Pallo
palo
palo
Need Help?
We're at your service