Rancilio Silvia comes with revolutionary brewing technology, guaranteeing exceptional results with every cup. The ergonomic portafilter ensures effortless brewing, extracting the perfect espresso shot consistently. The insulated boiler retains heat effectively, ensuring optimal temperature stability and enhancing brew quality. The stainless steel steam wand and knob enable you to create velvety smooth foam and creamy steamed milk for delightful cappuccinos and macchiatos.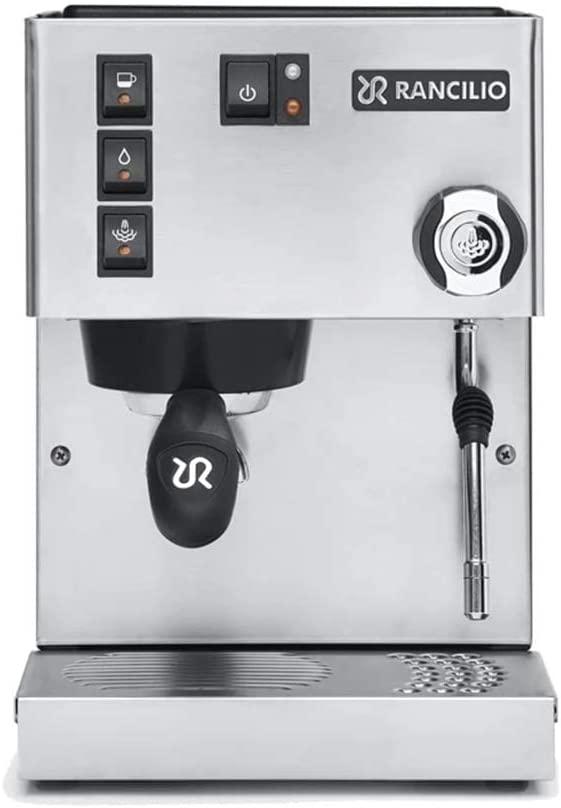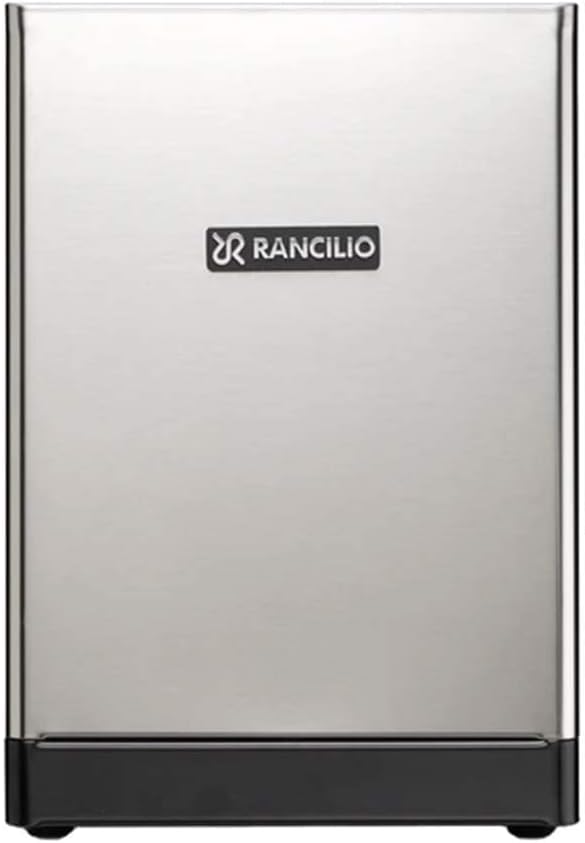 The Rancilio Silvia boasts modern aesthetics and superior design, effortlessly complementing any decor. Its ergonomic construction ensures ease of use, cleaning, and maintenance. Crafted with a sleek stainless-steel body, this machine exudes elegance and durability. The user-friendly switch button icons simplify the brewing process, allowing you to navigate through functions and settings effortlessly.
Versatility is key with the Rancilio Silvia, featuring both 8 gr. and 16 gr. filter baskets for different coffee volumes and intensities. The removable 2-litre water reservoir guarantees pristine water quality for your brews. The stainless steel drip tray and cup tray are designed for effortless removal and cleaning, ensuring a hygienic brewing environment..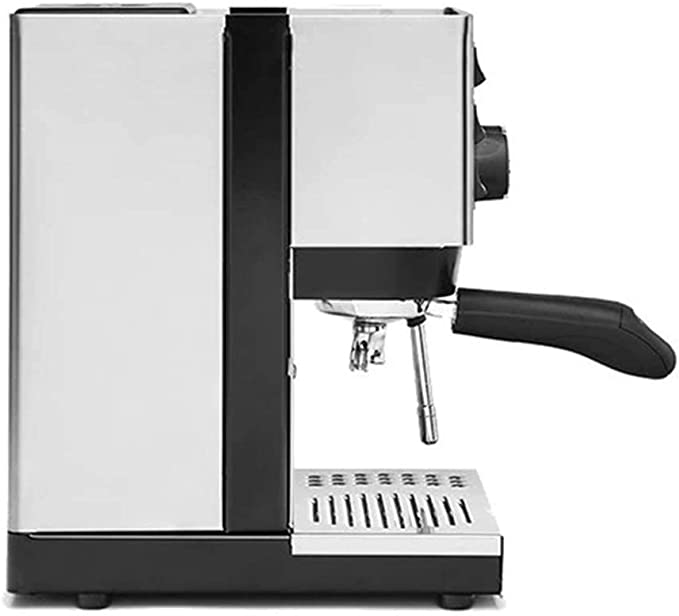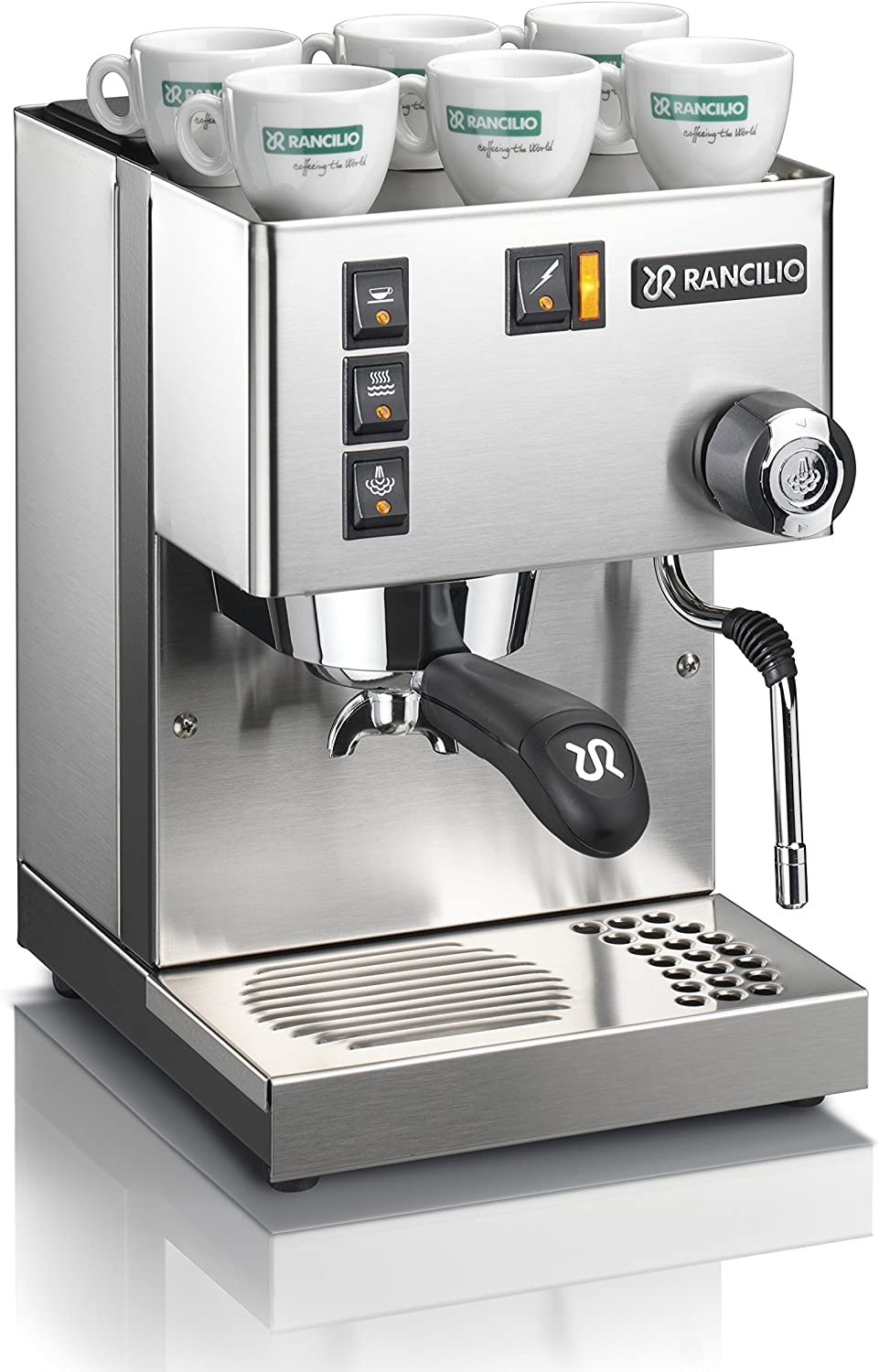 Recommended for home and office use, the compact Rancilio Silvia combines functionality, reliability, and aesthetics in a 23 cm frame. With its 0.3-liter boiler capacity, it ensures quick heat-up times and efficient brewing, allowing you to indulge in your favorite coffee creations without delay.