The Profitec Pro 500 PID is a heat exchanger system machine with PID control, making it a top-of-the-line option for home espresso enthusiasts. Its classic stainless steel housing and high-end E61 brewing group make it a visually appealing choice, while the practical PID display allows for precise temperature control for both steam and extraction.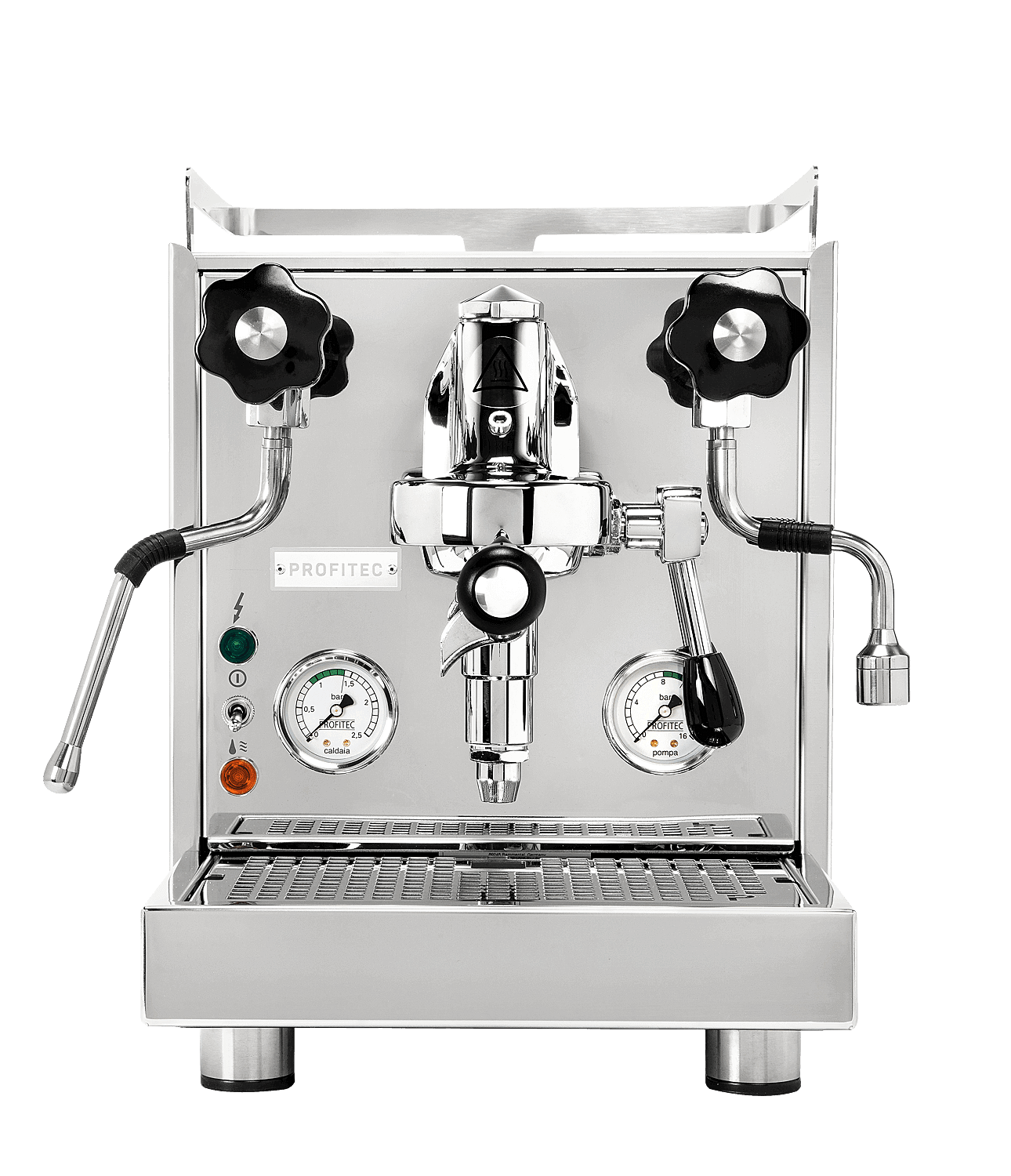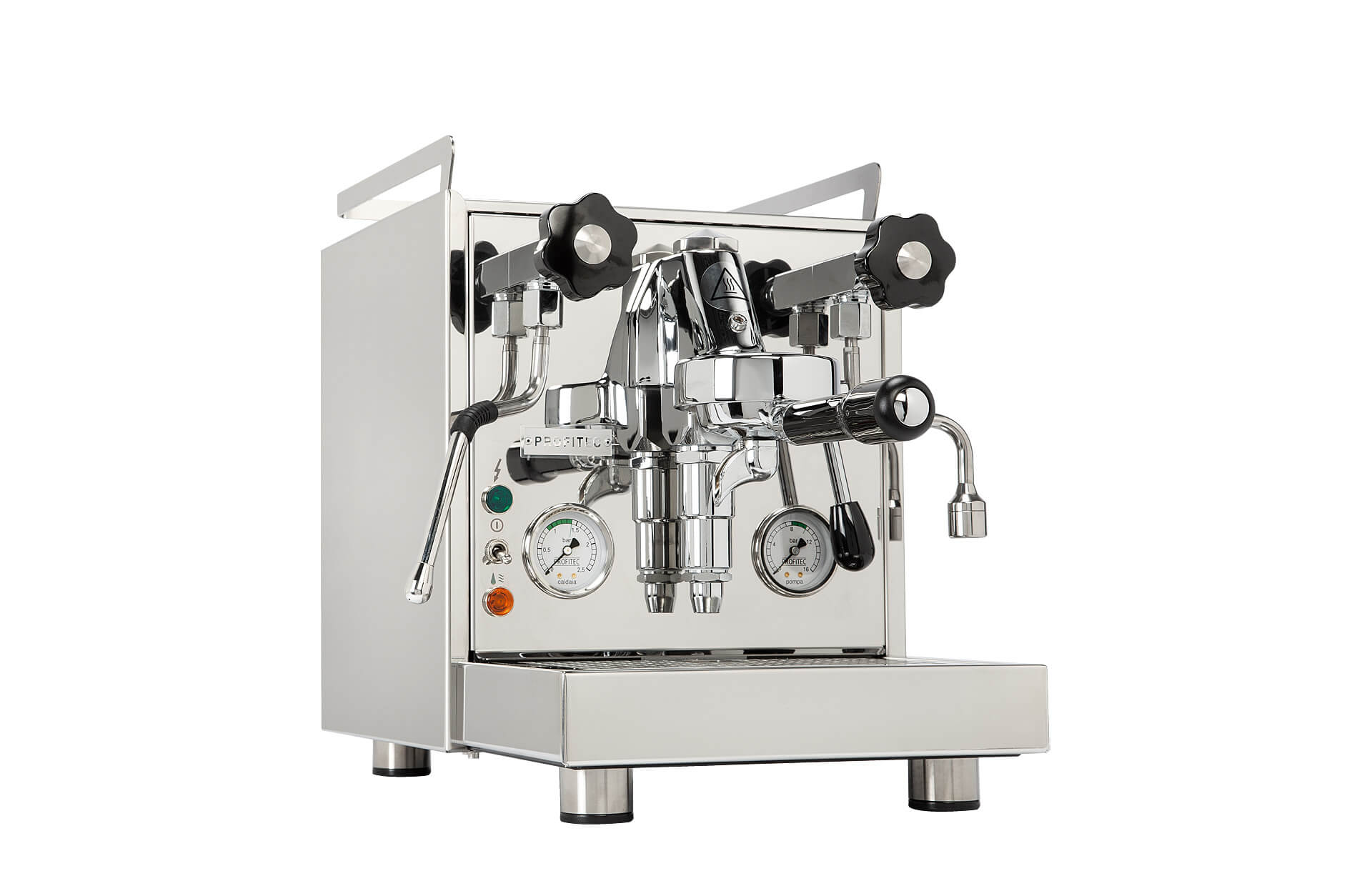 One of the key features of the Profitec Pro 500 PID is its heat exchanger system, which allows for efficient heating of the water for brewing and frothing. This system is highly responsive, ensuring that the water temperature is always at the optimal level for extracting the best flavors from your coffee beans.
The E61 brew group is a staple in the world of high-end espresso machines, known for its consistency and reliability. The Profitec Pro 500 PID's E61 brew group is made of stainless steel and features a mushroom shape, which helps to evenly distribute the water during the brewing process.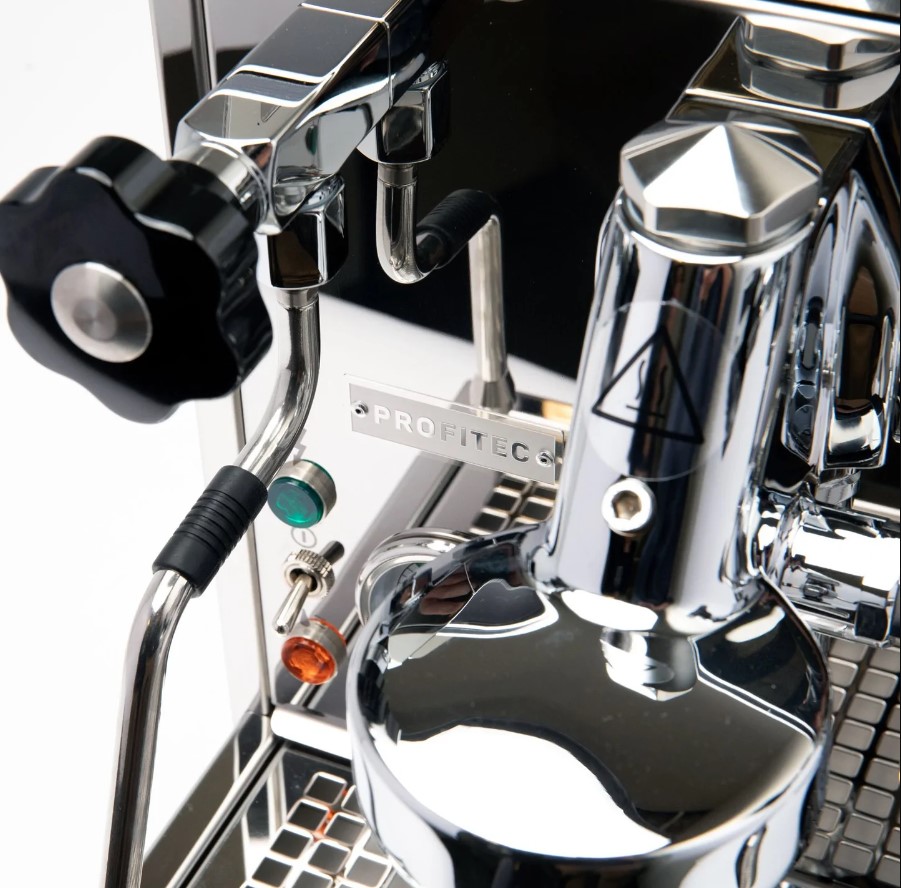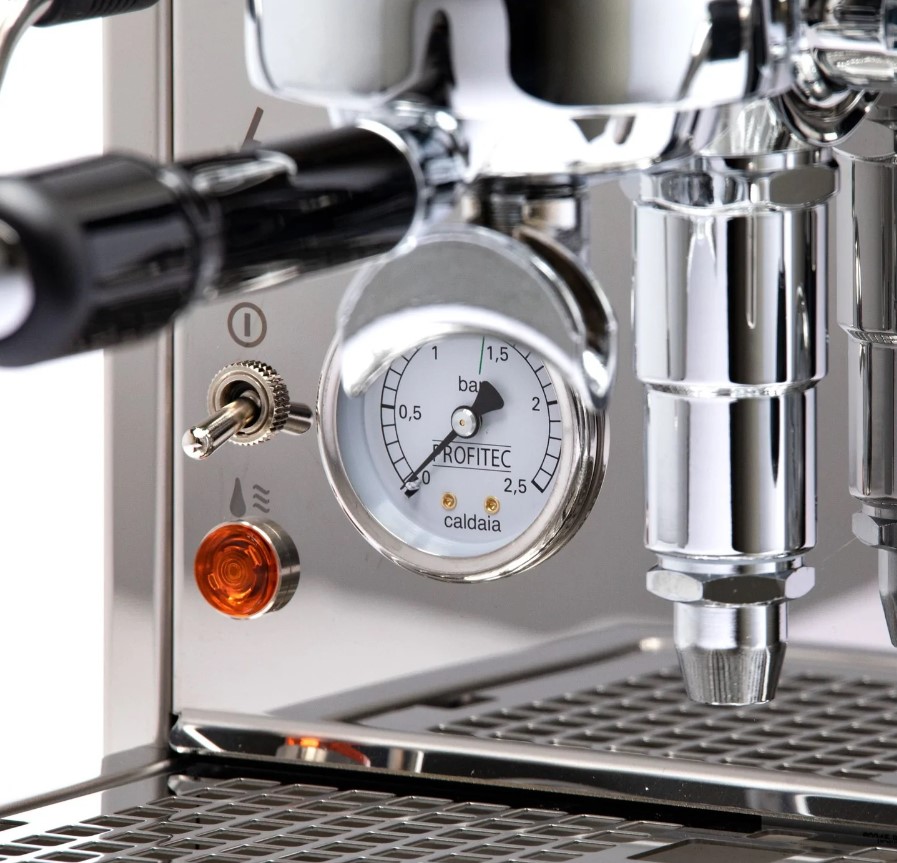 The PID control on the Profitec Pro 500 PID allows you to fine-tune the temperature of the steam and the boiler for frothing milk, as well as the extraction temperature at the brew group. This level of control allows you to dial in the perfect temperature for your coffee, ensuring that you get the best possible flavors and aromas from your beans.
The Profitec Pro 500 PID also includes a programmable ECO-mode, wear-free rotary valves, high-end steam and hot water wands, boiler and pump pressure gauges, and a 2.0 liter stainless steel boiler. It also has a built-in adapter for the 2.8 liter water tank, which features an automatic shut-off when the machine reaches a low water volume and an orange control lamp to indicate a low water level. The cup tray is removable, making it easy to clean.