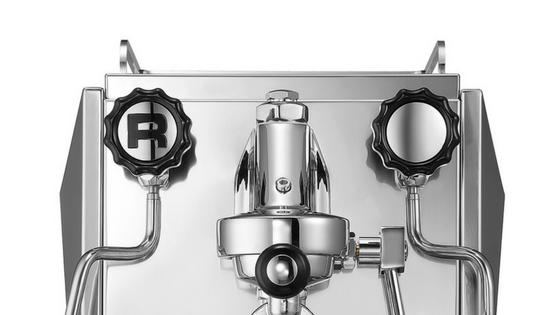 If you are looking for an espresso machine that's exceptionally made for the money and enables you to enjoy the process as well as the outcome of making espresso, the Rocket Giotto would fit the bill.
Perhaps there is no other espresso maker than the Giotto the espresso machine that pulls consistent shots and makes tasty lattes or cappuccinos. Designed and manufactured in Italy by Rocket, if you are one of those who prefer a frothy cappuccino to a well balanced shot espresso, you'd better take a serious look at this unit.
PID Temperature Control - Manually control the temperature of the boiler with the PID controller on the Giotto. This ensures a more customized shot of espresso molded to your preference. Located behind the drip tray to avoid disturbing the visual appeal of the machine.
1.8 Liter Heavy - Duty Insulated Copper Boiler - Insulated to keep the noise level down. Copper boilers come standard in almost all Rocket Espresso machines and severely extend the life of your espresso machine. Handmade in Italy, the Giotto Type V is built to last.
Heat Exchange Boiler - Heat exchanging allows the user to brew espresso shots and steam milk simultaneously. A time saving, convenient feature.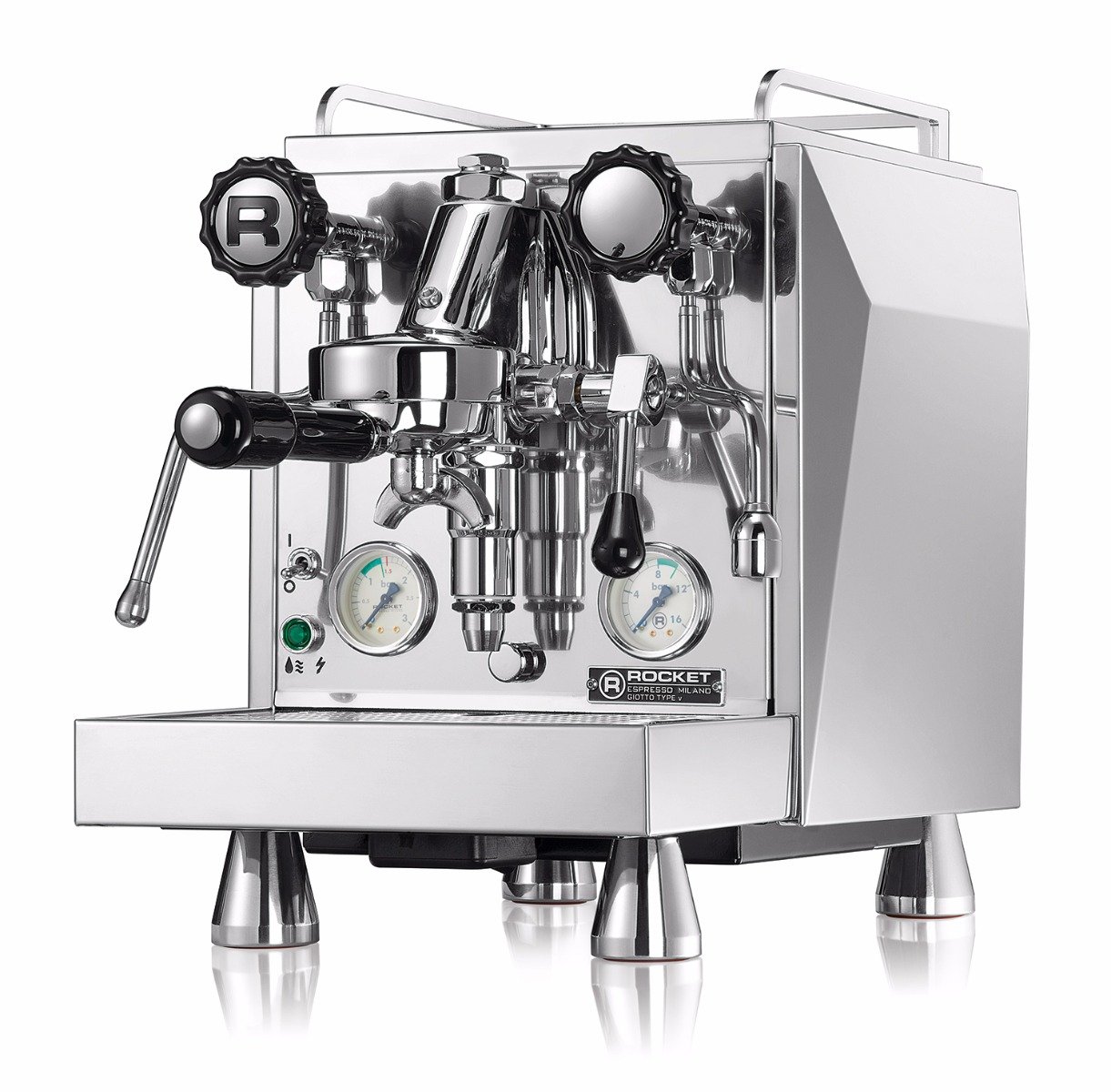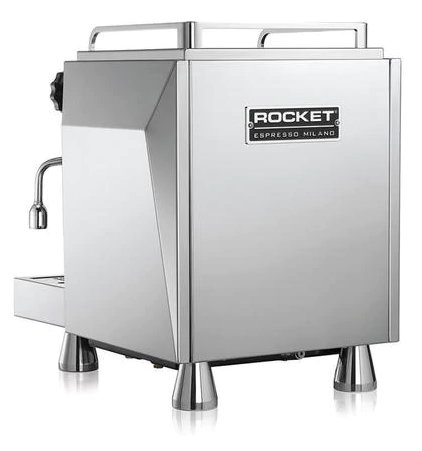 Vibration Pump - Durable, consistent and economical, vibratory pumps are the most common pump found in home espresso machines. The only downside is the noise level. Vibe pumps are a tad noisier than their rotary pump brothers. The quality of espresso, however, is more than comparable on a vibratory pump espresso machine.
Stainless Steel Cup Frame - new to the Giotto is the integrated stainless steel cup frame replacing the previous plastic one. The Giotto features curved lines while draped in stainless steel guaranteed to draw endless compliments from the crowd. Only thing better than it's looks is the espresso it makes!
Height Adjustable Feet - working with limited counter space? Rocket added height adjustable feet to the Giotto giving you the ability to lower the machine by up to 3/4 of an inch. A two-tiered system makes it easy to lower or raise your machine in no time.
Dual Gauges Up Front - Unlike the Appartamento, the Type V is a step up with more features. Containing dual gauges (Appartamento has one), you'll be able to view your brew and steam pressure with no problem.
Large, Removable Drip Tray - An often overlooked feature in home espresso machines, the drip tray on Rocket Espresso machines is large. What this means for you is less emptying and cleaning. 
Durability - Constructed of the finest stainless steel, Rocket Espresso machines are built to withstand and last. Whether you use it just once or leave it on all day, the Giotto will hold heat and produce consistent shots all day long.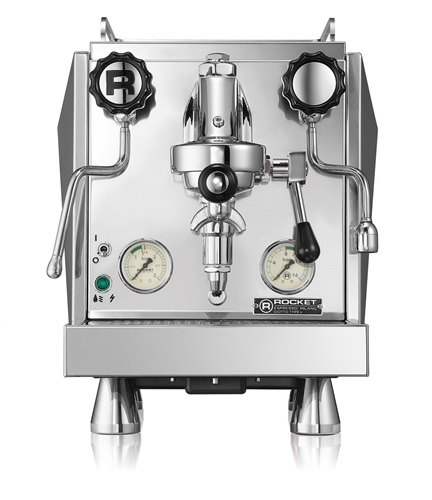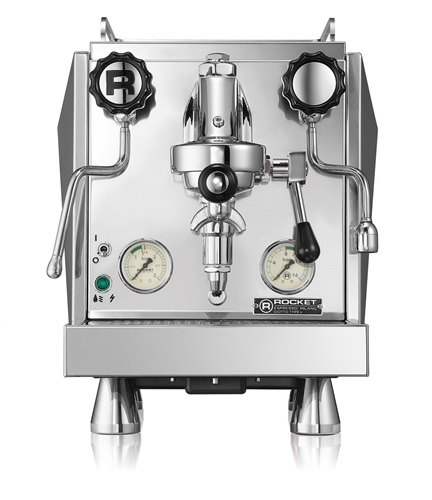 Dimensions: 335 x 420 x 400* mm (width x depth x height)
425 mm height with cup frame
Weight: 27.8 kg