Sanremo Treviso LX Coffee Machine
Semi-professional compact one group coffee machine with a Rotary pump and plumbing hook-up, perfect for low volume sites or home coffee making.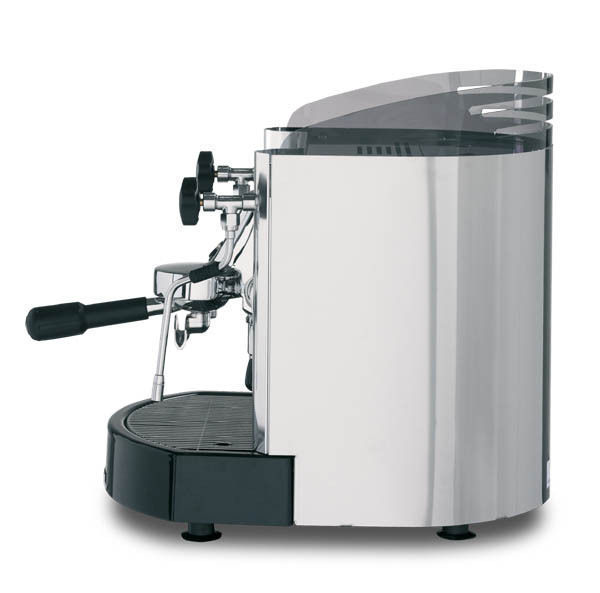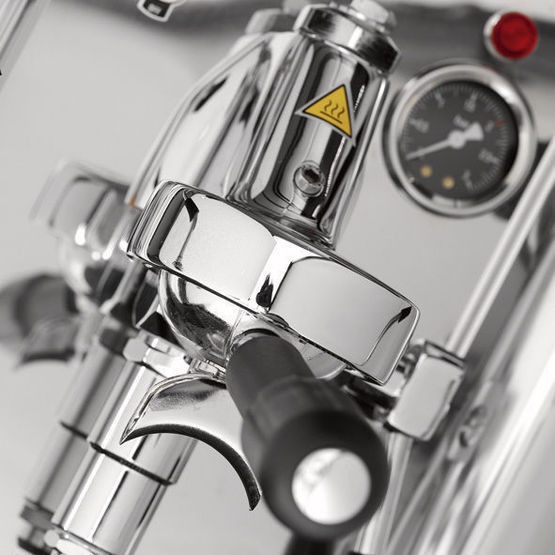 Semi-Pro Power And Build - The Sanremo Treviso is designed with a heat exchange boiler that allows you to pull shots and steam milk at the same time without sputtering or losing pressure. 
Pulling Shots With The Sanremo Treviso - The classic E61 group head is beloved for its thermal stability, compatibility with the included commercial-grade 58mm portafilter, and built-in pre-infusion that helps you pull balanced shots that other group types can't.
When your shot is finished (or while it's still pulling), you can steam milk or dispense water with the knob-controlled wands, or admire the beauty of the espresso in the reflection of the mirrored stainless steel body.
E61 Group Head - A time-tested classic, with a professional 58mm portafilter, a built-in pre-infusion, and prolonged thermal stability.
Heat Exchange 1.8L Boiler - Allows you to pull shots and steam milk at the same time.
Knob-Controlled Wands - Easily control the steam and hot water wands with knobs that feel great to use.
Pressure Gauge - Using the boiler pressure gauge, you can check if the pressure has reached and maintains a value of 0.8:1 bar. If it is not on this value, you can turn the adjusting screw on the pressure switch.
Stainless Steel Finish - Looks great in any kitchen, coffee corner, or small restaurant.