The coffee drip kettle from Hario Buono has a compact body and is specially crafted for homemade baristas. The gooseneck body and slender spout offer precision while the stainless steel body makes the product long-lasting. It can be used for both boiling the water or just pouring the boiled water.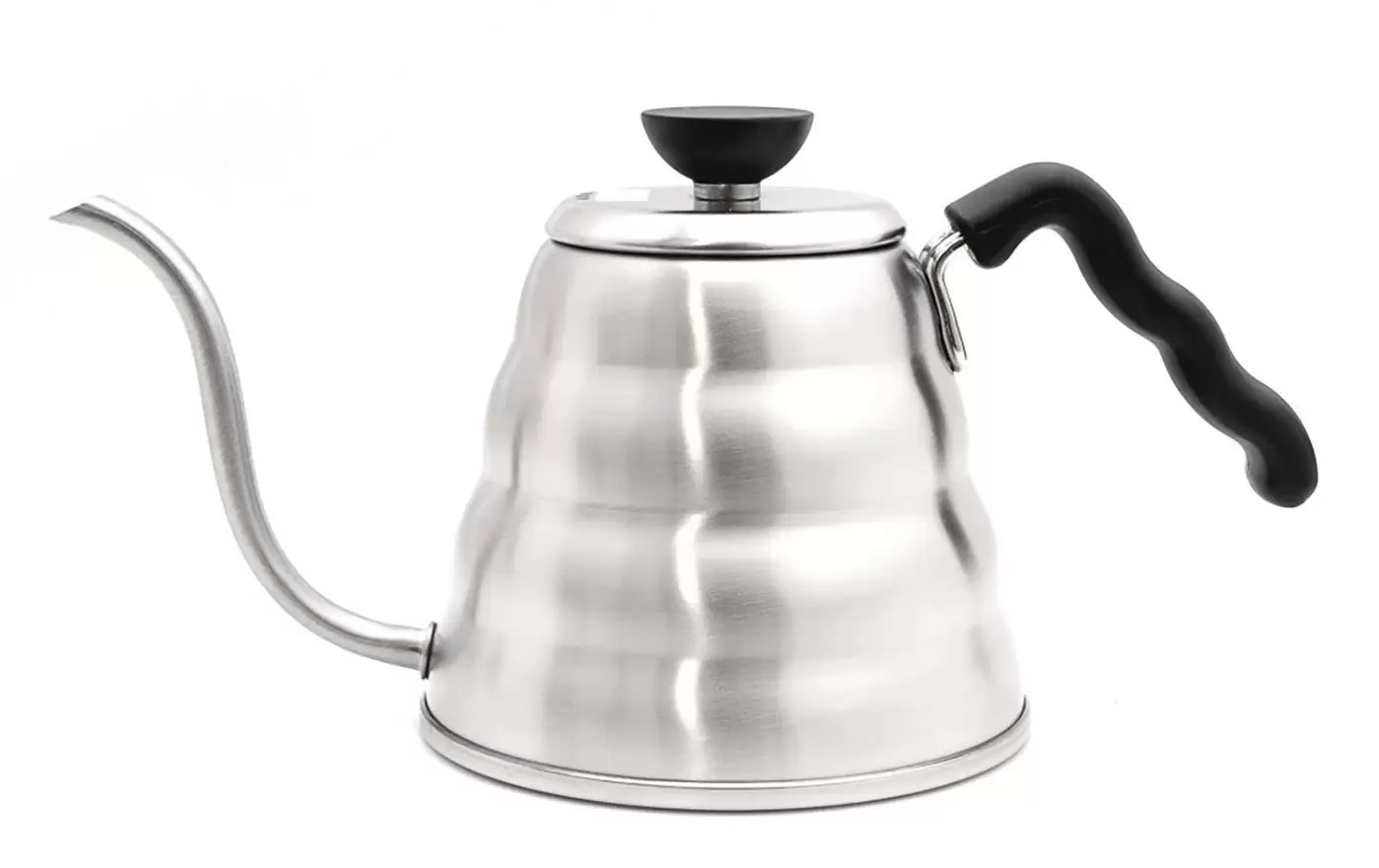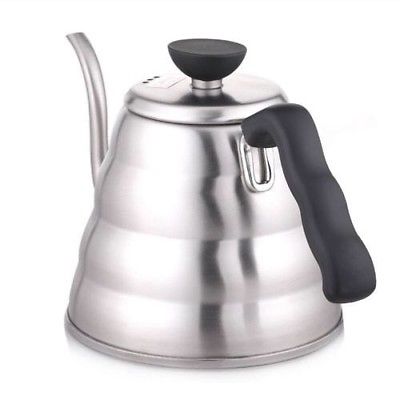 The Hario Buono is made of stainless steel.  You can use this kettle to pour the already hot water or it can also be used to boil the water. The body absorbs the heat evenly to boil quicker.
The handle of this kettle has a contoured surface that fits in the hands perfectly. This shape not only provides maximum comfort but also prevents the hand from getting tired in case more than one cup is being poured at once.
The flat lid fits perfectly to give a tight seal which increases the rate of boiling. It has 3 holes on the top which regulates the flow of steam and prevents the lid from jumping up when water is at the boil. The holes are also useful if you are using this kettle just to pour.  Fill the kettle with hot boiled water and the holes will increase the process of cooling down the water. Pour it when the water is about the right temperature.
The knob on the lid is made with the same plastic as the handle. The round shape gives a better grip and as the plastic does not get hot it saves skin from burning.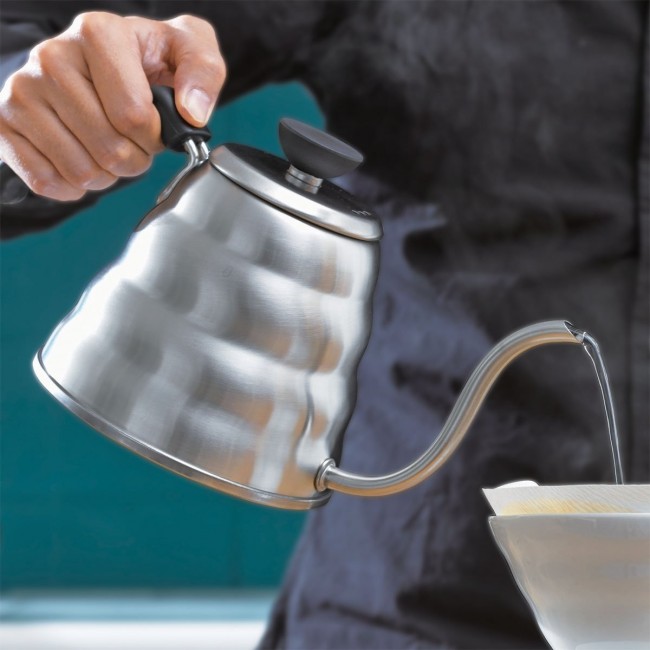 Gooseneck Shape & Slender Sprout
Gooseneck kettle offers more control over the flow rate and makes pouring process easier. The flow of water can be increased or decreased just by a slight tilt of the wrist. On top of that, the slender spout gives optimum precision for slow or fast poring.
Either you are pouring coffee for yourself or your family and friends, this kettle has enough capacity to hold water for 5 mugs of coffee. When boiling the water in the kettle it is recommended to fill the 1 L kettle up to 650 ml and 1.2L one up to 800 ml.
The bottom of the kettle is made of stainless steel. This kettle is ideal for various types of cooking surfaces e.g electric stove, halogen, gas stove, and induction. The steel bottom absorbs the heat and distributes it evenly for quicker boiling.