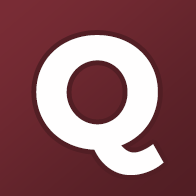 Bonavita - All Products
Bonavita manufactures high-end coffee equipment. Using precise German technology and the best materials, their products are of the highest quality. The Bonavita coffee makers have been accepted by the Specialty Coffee Association to become a part of the Certified Home Brewer program. That's one of the best recognition a manufacturer of coffee equipment can hope for since only a handful or products meet the high standards needed to qualify.
Bonavita coffee brewers work in harmony to produce the best drinks possible. The Bonavita scale is a tool that should be available in every home where coffee is the number one beverage. It is very easy to use and is accurate so you can produce your beverage in the most consistent way possible. It also has Scales with timer and stopwatch feature that will help you to monitor the process, because accuracy and consistency are crucial in coffee brewing.
More
Water Kettles
Bonavita
BV-3825B
Stainless Steel Material Auto Shut Off Easy No Mess Pour Cord Free Serving
Scales
Bonavita
BV02001MU
Manual and pour-over modes, each available in ounces or grams Built-in timer for ease of use and hands-free operation Weighs in 0.1-gram increments up to 2,000g Unique nano-coating helps prevent water damage Rechargeable using an included USB cord
Need Help?
We're at your service