5 temperature settings and soft open lid
This 1.7 capacity kettle knows the ideal temperature for tea or coffee. 5 varietal settings brew at the right temperature for Black, Green, White and Oolong Tea and French press coffee.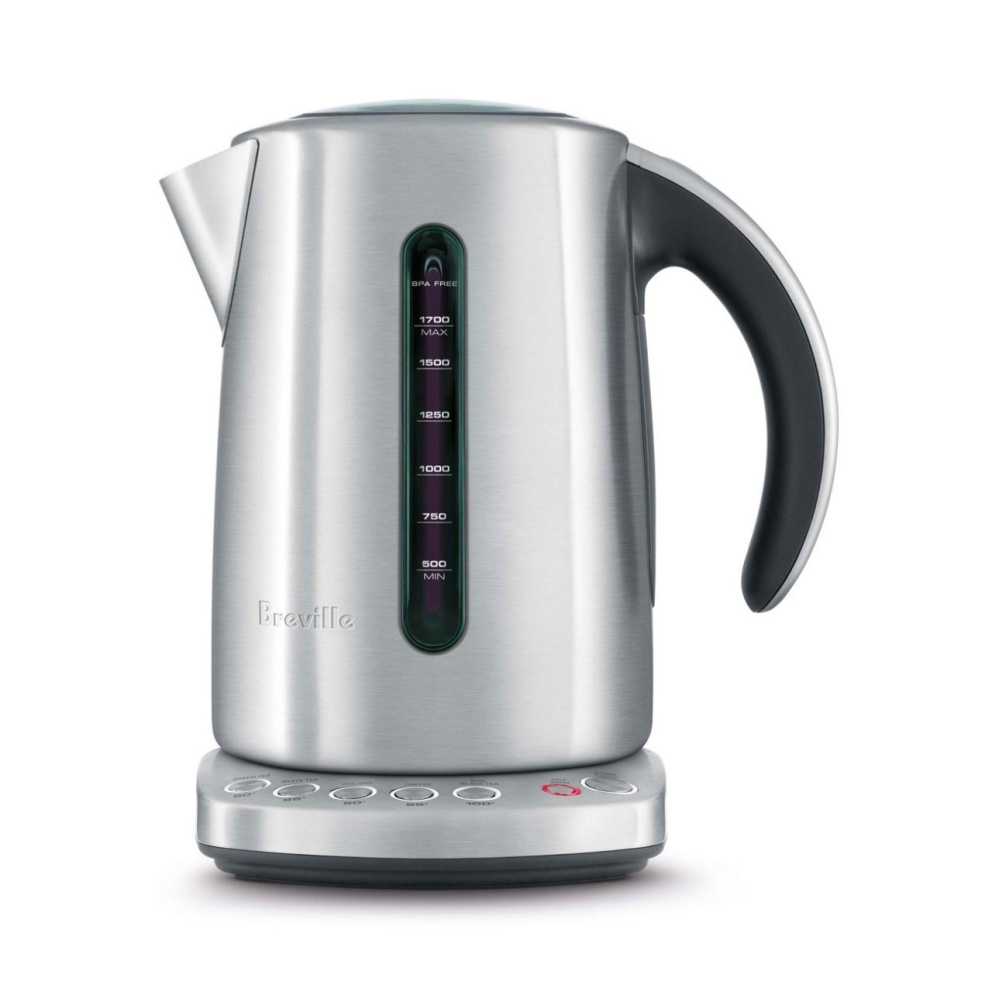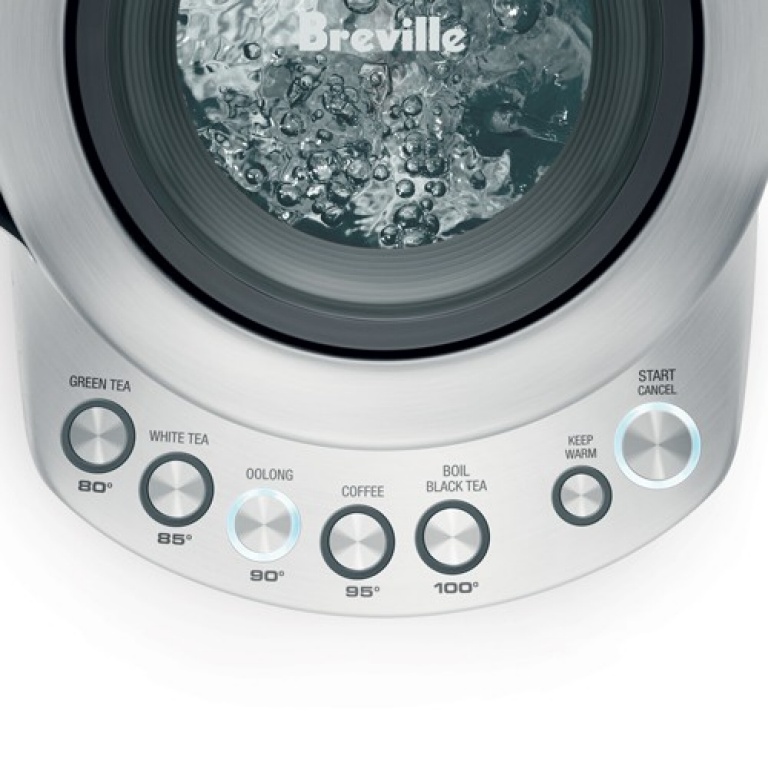 PERFECT TEMPERATURE EVERY TIME
The Smart Kettle features exact temperature times to bring out optimal taste and quality of your favourite tea or coffee.
Pre-programmed and customisable one-touch functionalities create ideal brewing conditions for Black, Green, White or Oolong teas and French Press Coffee.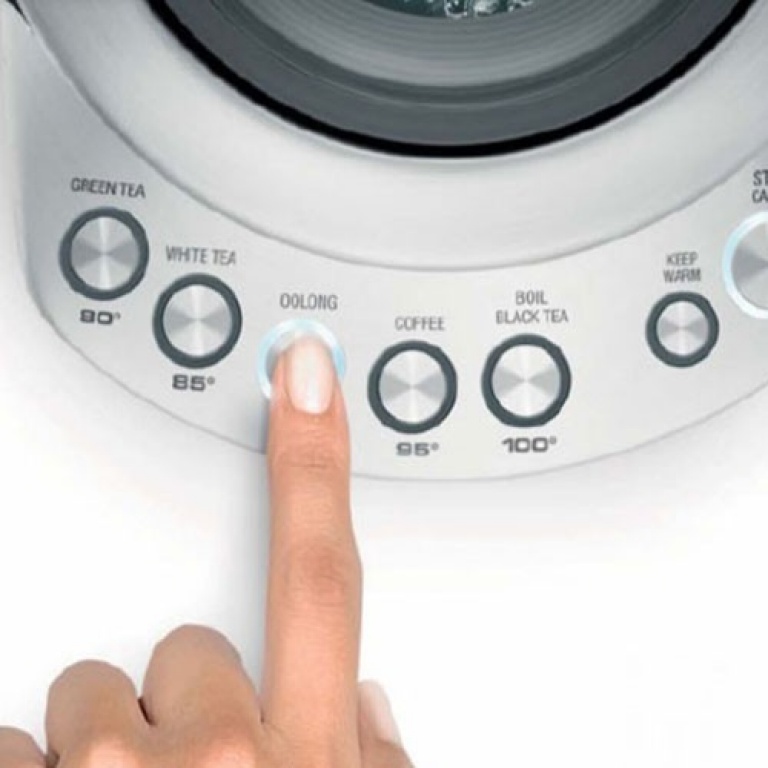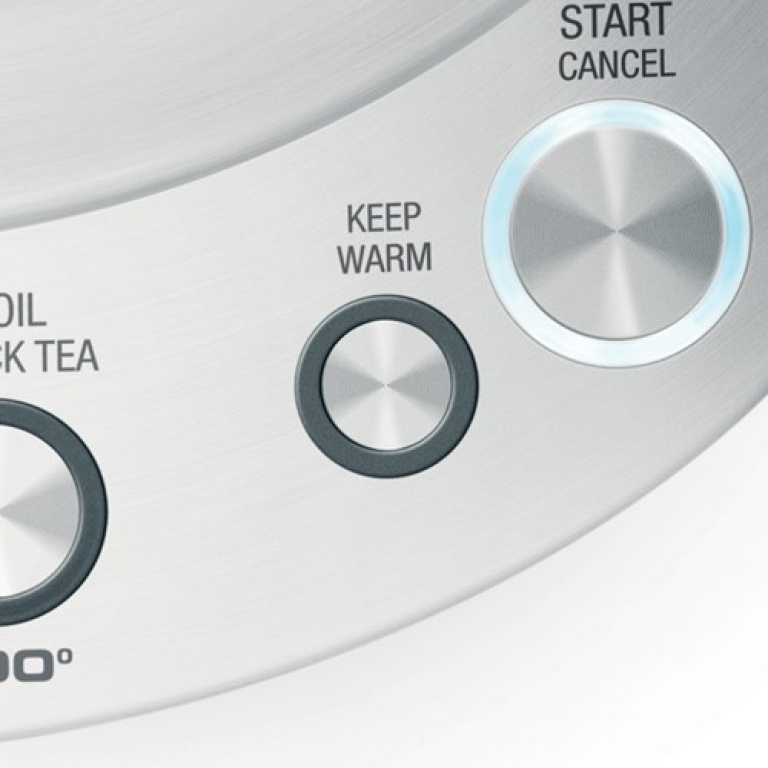 One-touch functionality keeps your water warm for 20 minutes and can be activated before during or on completion of the water heating cycle.
A bubbling brew presents a few hazards on the way from kettle to cup. This specialised lid gently releases steam and eliminates splashing.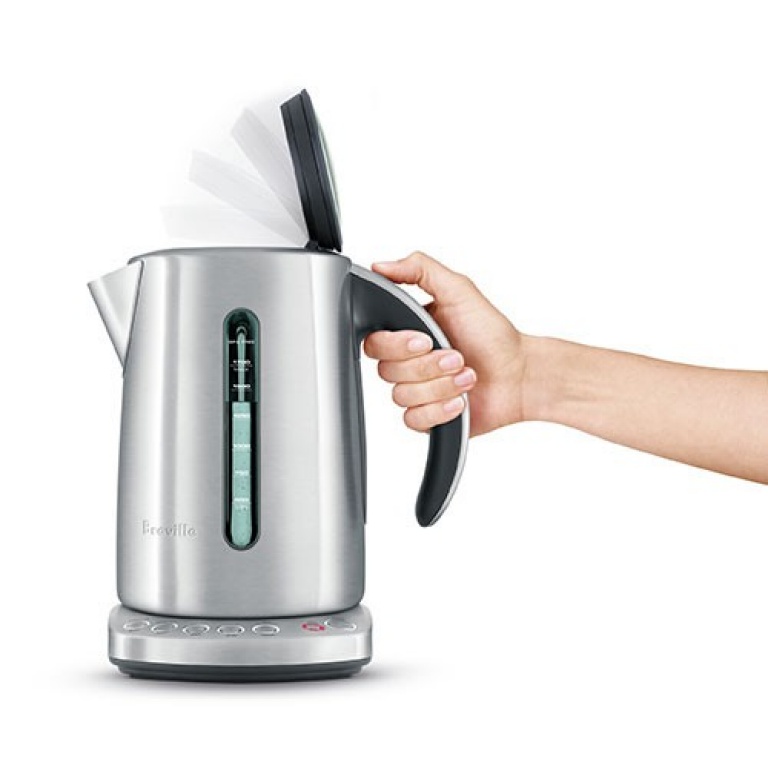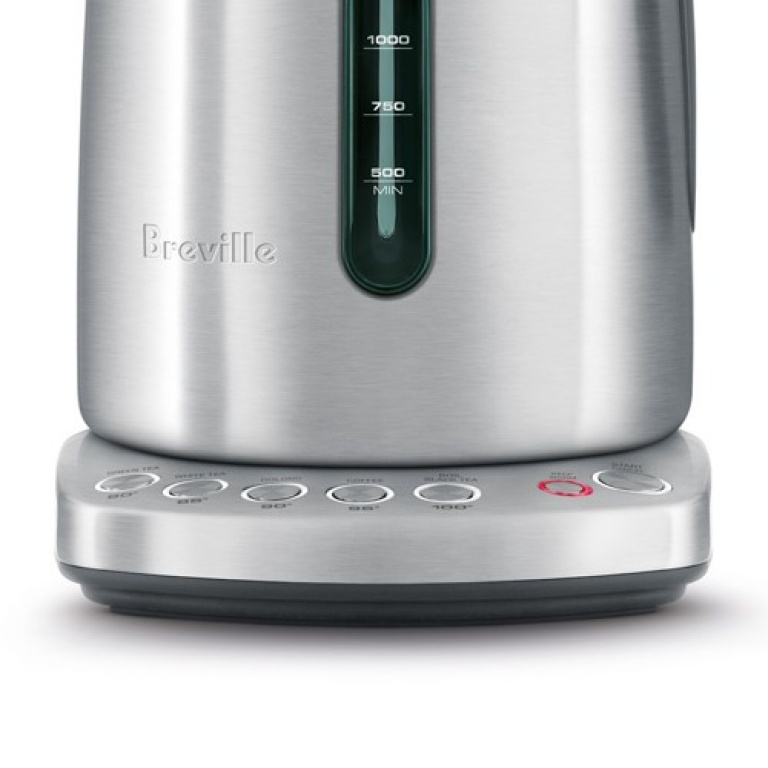 Cordless Jug with 360 degree multi directional base with cord storage wrap.