The Rocket R58 Dual Boiler Espresso Machine V2 built with commercial-grade components, and constructed by hand. It offers you double boiler functionality and dual PID temperature control for optimum extraction. Its innovative chrome and classically Italian-styled stainless steel design chassis will make your coffee corner look fresh and modern. You never have to worry about filling up the reservoir again because the R58 features a  rotary pump, which, on top of being incredibly quiet, offers the option to plumb the machine directly into a water line.
Dual Boiler - The R58 features duel heavy-duty, insulated copper boilers (0.58 and 1.8 liter). Brew and steam simultaneously with increased efficiency and zero loss of pressure with an R58. Insulation ensures the noise level will be kept to a minimum.
2.5 Liter Water Reservoir or Direct Plumbing - The R58 comes with a 2.5-liter reservoir or you can also connect your R58 directly up to your waterline with the included hardware. Easily switch back and forth between direct plumbed and reservoir with the flick of a switch. 
Pre-Infusion - To extract the full flavor and aroma when you brew your espresso, the R58 has a dual pre-infusion system encompassing a working piston and static pre-infusion chamber.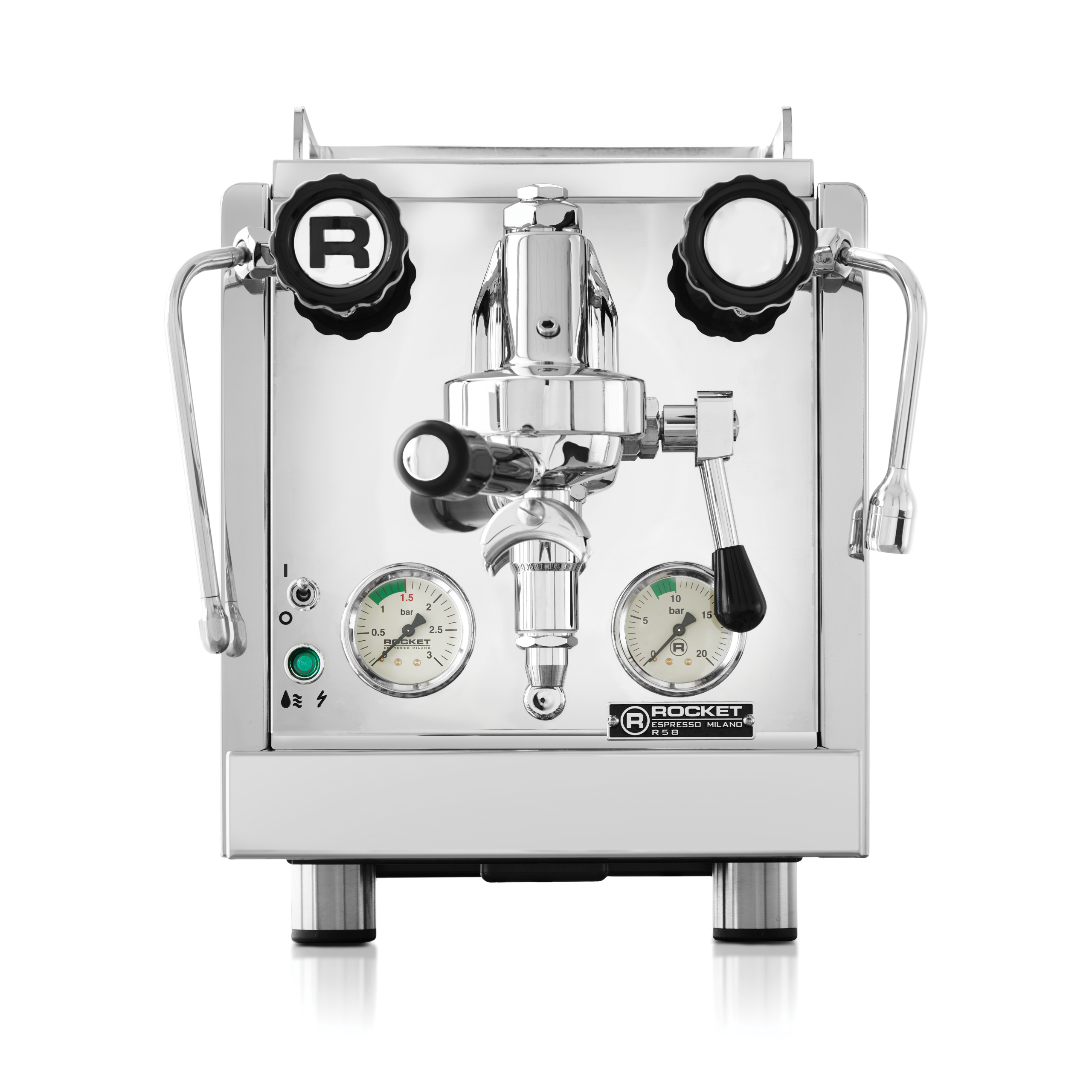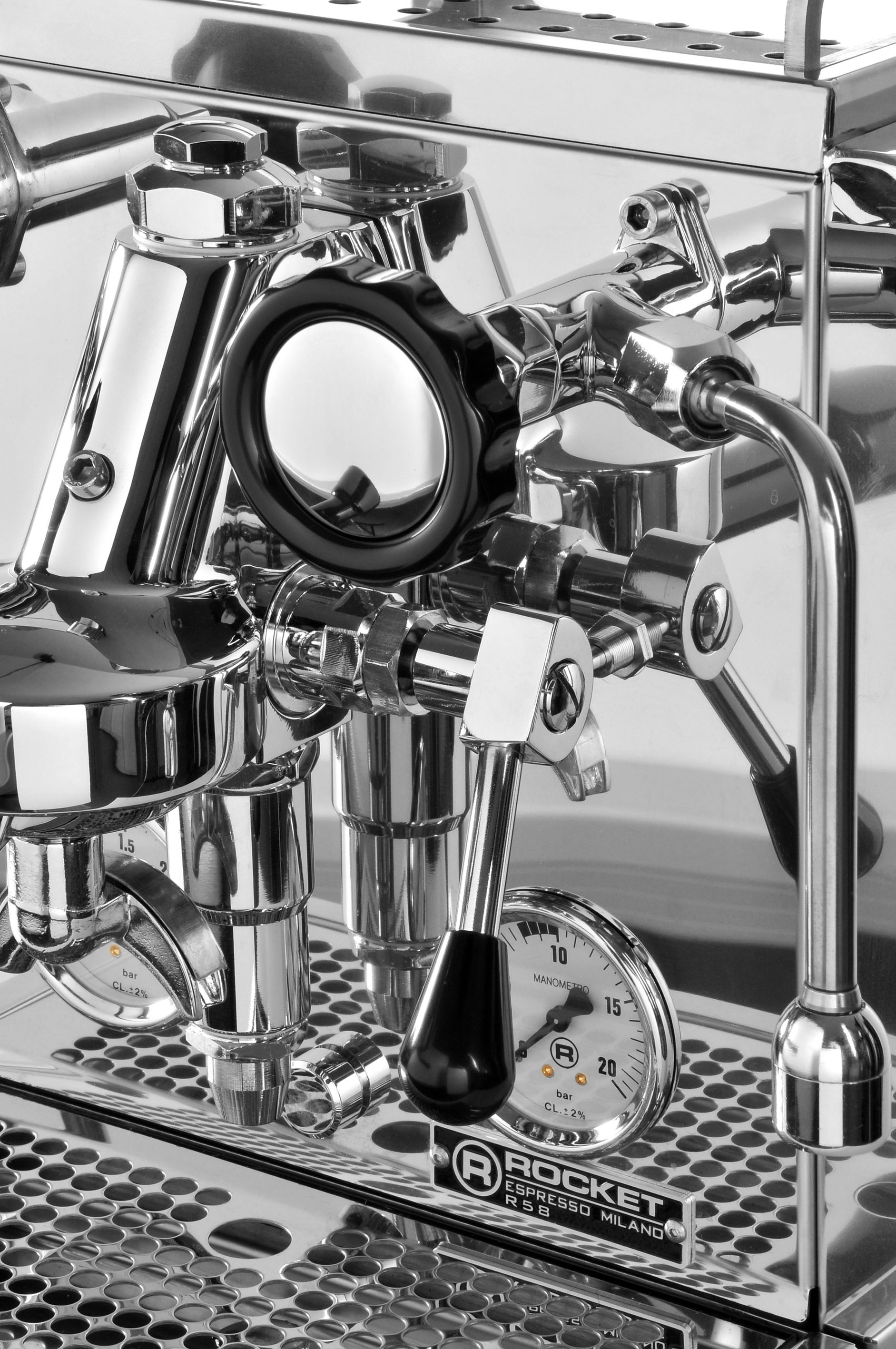 Reimagined E61 Brew Group - In a traditional E61 brew group, hot water is constantly circulated between the boiler and brew-group to ensure proper brewing temperature. Rocket incorporates a dual pre-infusion system into their E61, which consists of a chamber and mechanical working piston, to aid the extraction and ensure the grounds are fully saturated upon brewing.
Dual PID Temperature Control - Manually control the temperature of your boilers with the convenient touch of a button. Customize your shots of espresso to your exact temperature specifications on the Rocket R58.
Commercial Rotary Pump - Quieter than most other rotary pumps, the R58's pump gives you the ability to adjust the pump pressure with the external pressure adjustment controls while monitoring through the pressure gauges.
Rocket Espresso Communication Pod - allows adjustments to be made through a remote controller which will display real-time temperatures, pressures and extraction times.
Consistency - Shots and steam pressure to be incredibly consistent on an R58. Due to the fact that this machine is a dual boiler, each insulated copper boiler is dedicated to one function - either steaming or brewing.
Steam Pressure - The R58 offers exceptional steam pressure if you are looking for latte art. The R58 will help you get that velvety-smooth milk texture you will be needing.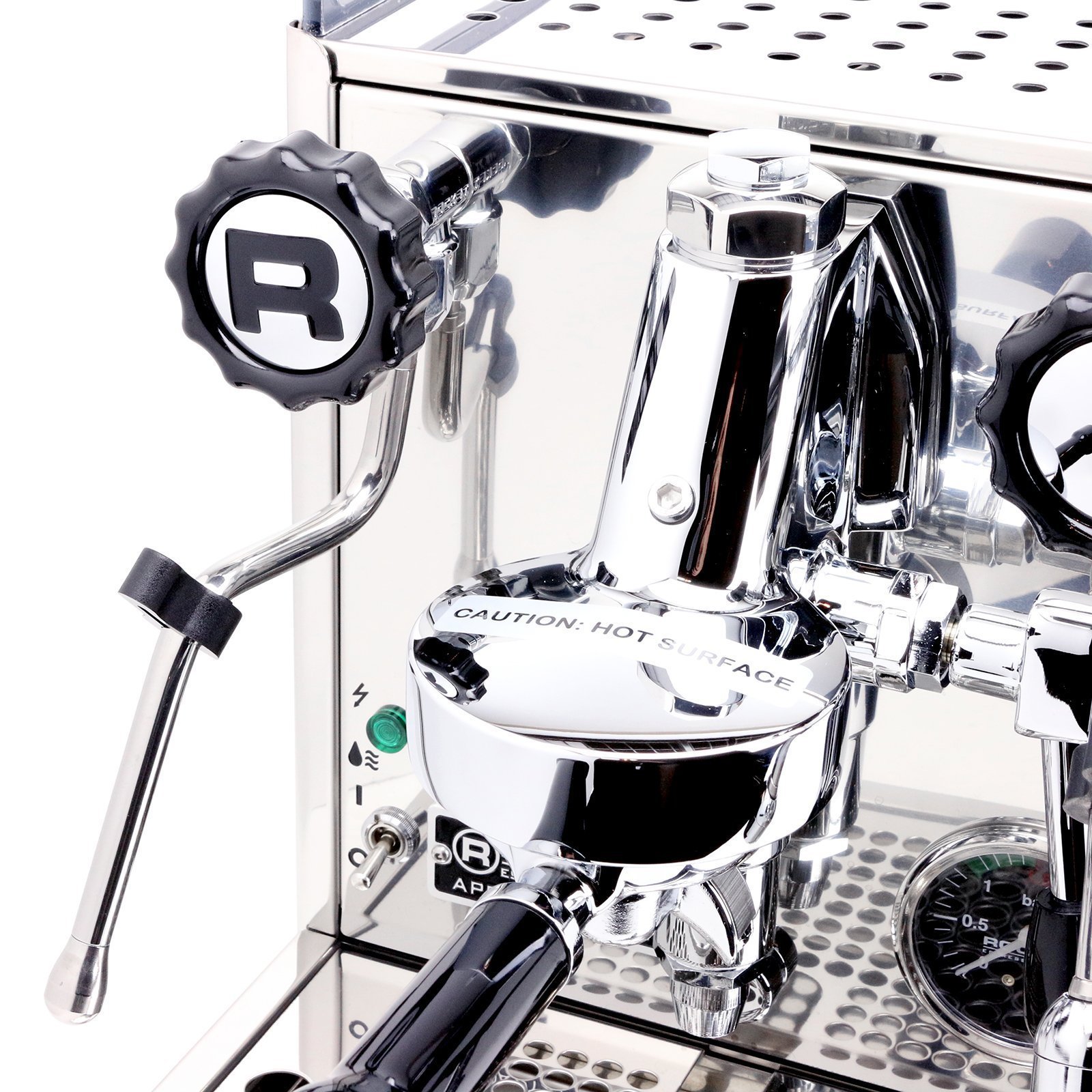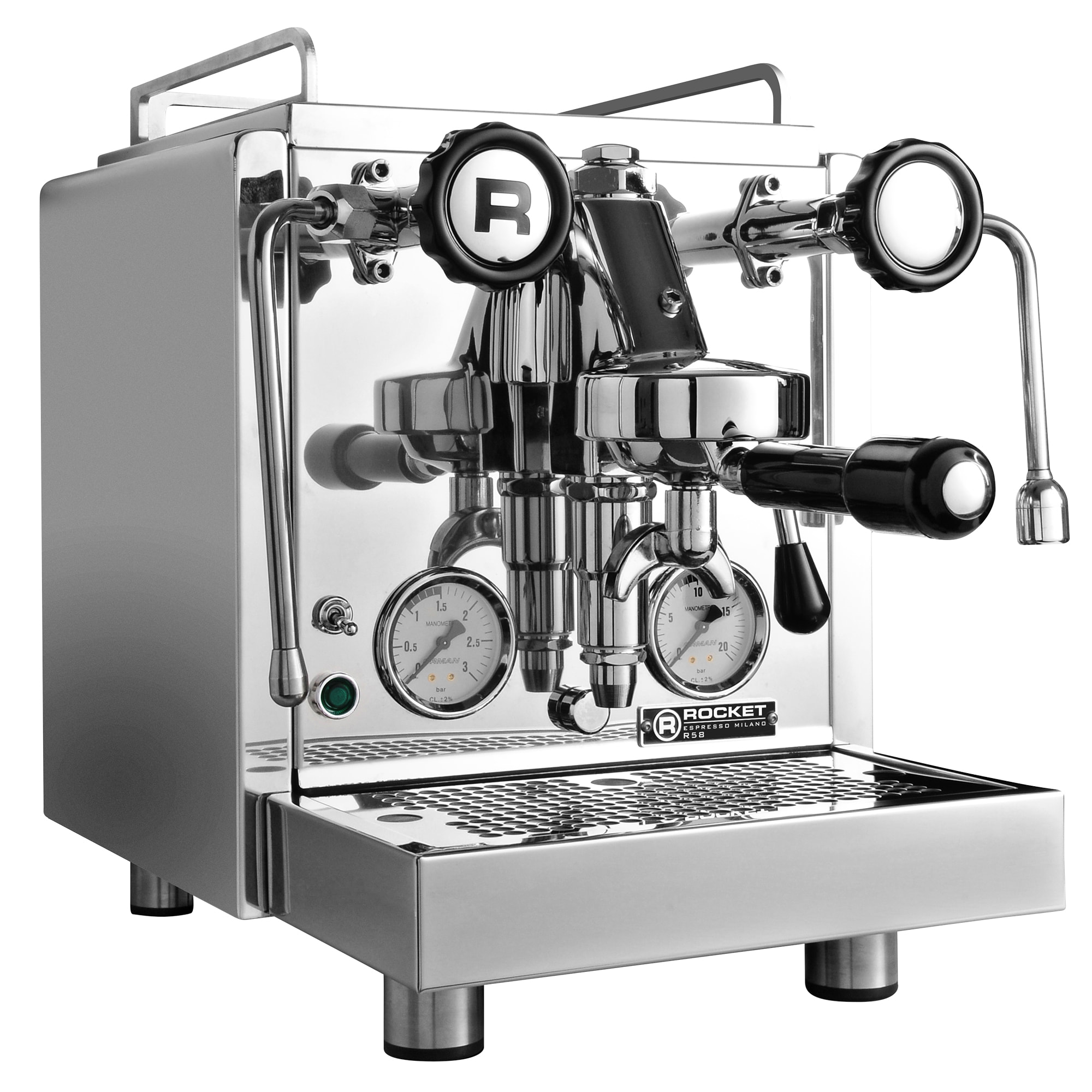 Height Adjustable Feet - working with limited counter space? Rocket added height adjustable feet to the R58 giving you the ability to lower the machine by up to 2cm. A two-tiered system makes it easy to lower or raise your machine in no time.
Stainless Steel Cup Frame - New to the R58 is the integrated stainless steel cup frame replacing the previous plastic one. The R58 features curved lines while draped in stainless steel.