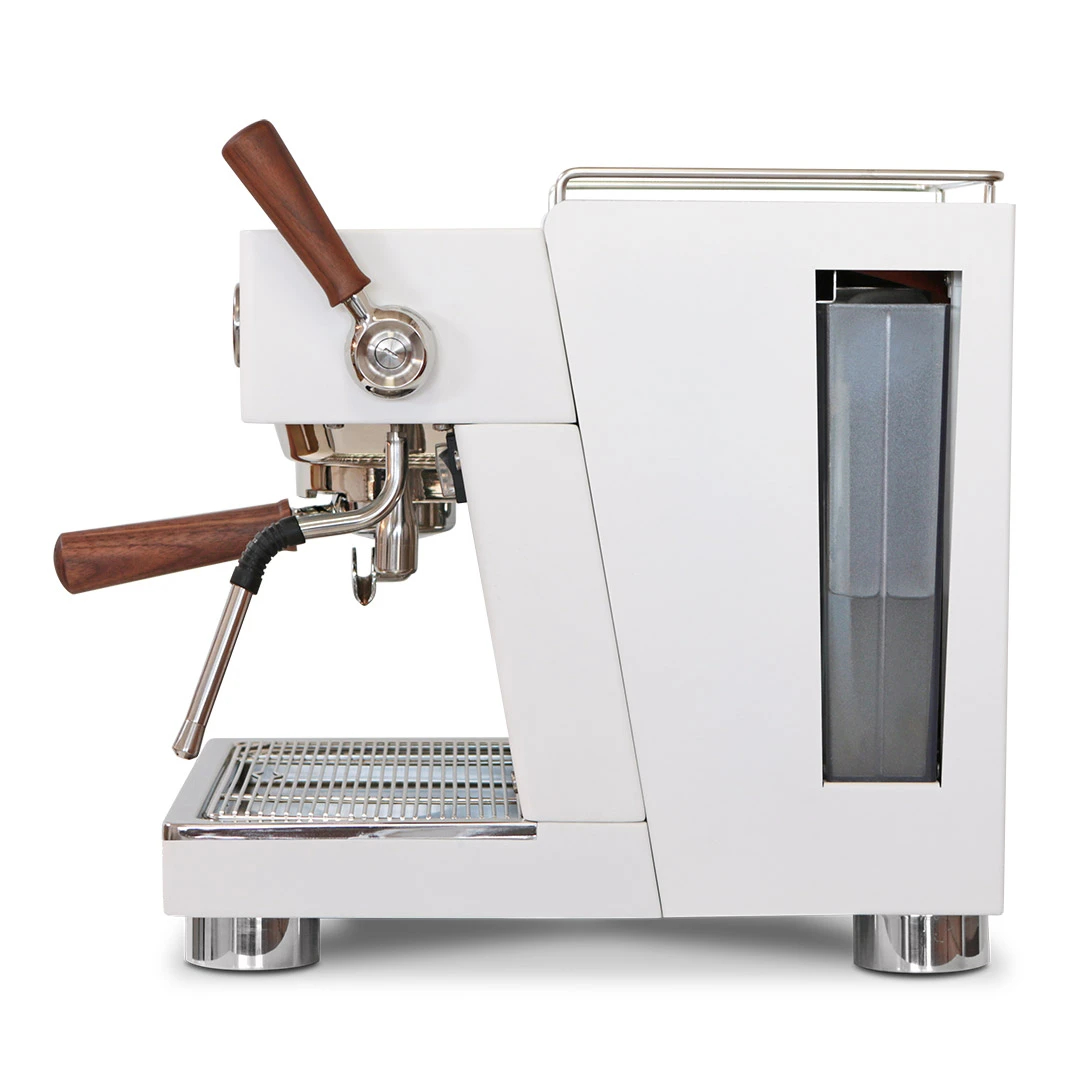 Technology T
The system is built with multiple parts, the most important ports are the Water Steam boiler and the Coffee Group. Steam boiler works independently for strong steaming and better power efficiency. For espresso brewing hot water (80º) will enter each thermodynamic coffee group. The coffee group (see technology group T) and the algorithm established in the electronic exchange, guarantee a great thermal stability of the water at the exit of the group (+ - 0.5ºC). Both in situations of continuous or timely consumption.
Thermal Stability System - The filtered and clean water enter the machine through the rotary pump at a certain pressure, and it comes out hot without touching or altering the water in the water boiler.  And all this without constantly reheating the water or having saturated groups of water.
Multi-Group Technology - Power is only used by the part of the machine in use at any time. Each boiler can be turned off or on independently.
Energy Efficiency - The heating element only operates when necessary and only for as long as required, which allows for "smart" control with a much lower energy consumption, a saving of 50%, compared to a single boiler traditional machine.
PID Control - Featuring electronic thermostats that are much more precise and act much faster than traditional mechanical pressure gauge system.
Wood Handles - The Baby T comes standard with walnut accents at its portafilter and steam knob.
Switchable Water Supply - Depending on how your kitchen is configured, the Baby T can draw water from its 2.5 liter reservoir or be directly plumbed into a water line for a constant supply.
Volumetric Dosing -  allow you to program the exact volume of water used in brewing a shot of espresso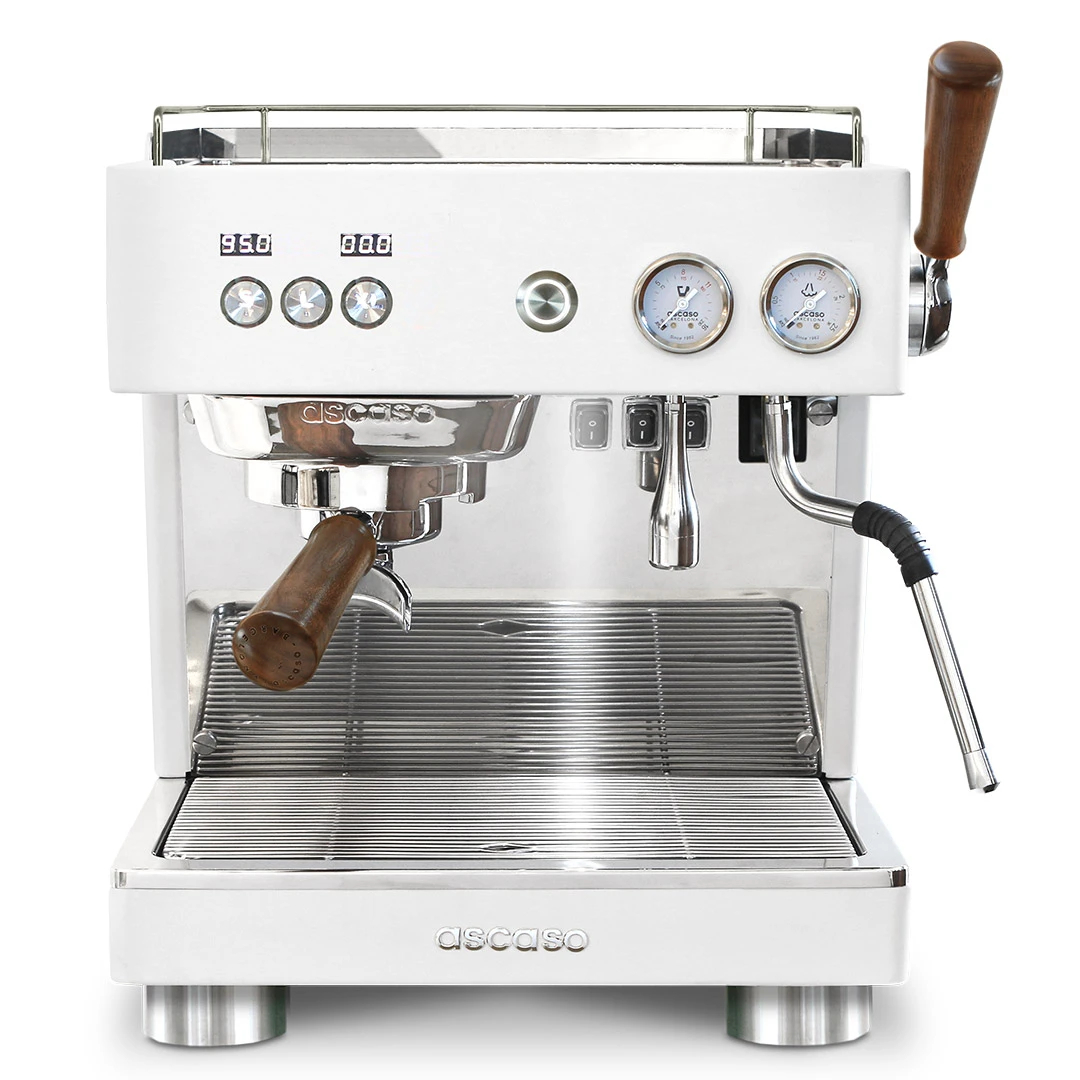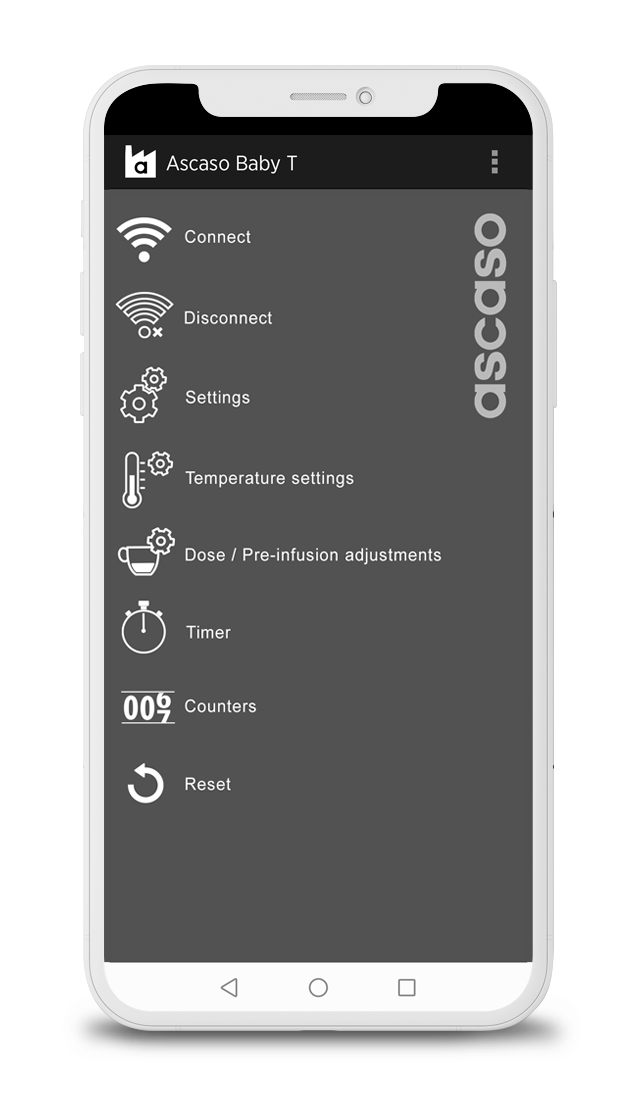 Control all the parameters of your machine through the mobile.
By wifi. Easy and comfortable. The same settings that you also have from the keypad of the machine and more:
On/off coffee group and steam boiler.
Schedules weekly shutdown/start. Improves energy efficiency.
Stand-by activation.
Electronic PID control of coffee groups temperature. Accuracy 0,1ºC.
Electronic PID control of steam boiler temperature. Accuracy 1 ºC.
Choice ºC or ºF.
Counter (number of coffees, total and partial).
Programmable preinfusion in each selection (from 0 to 5 seconds). Accuracy of 0.1 sec in all selections.
Volumetric adjustment of all options.
Connection to water network or tank.
Languages selection.
Reset, import/export machine configuration parameters.
Content expandable through updates.