Eureka Mignon Specialita Grinder
Silent Technology
The exclusive anti-vibration solution reduces the grinding noise by approximately 20 dB compared to the conventional grinders.
ACE System
Conceived to prevent the clumps development and eliminate the electrostatic charge of ground coffee, the ACE System is the common denominator in every Eureka on-demand grinder. Due to its regulating action over the coffee outflow, ACE System ensures an incomparable cleanliness and dose consistency.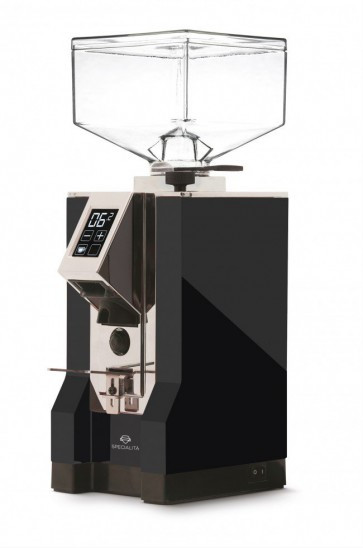 Heat Exchange Boiler
The Oscar II offers the ability to steam milk and pull shots at the same time with mechanical simplicity. This not only results in a creamier drink, but a more fragrant one as well.
Water Reservoir Sensor
An internal reservoir float will alert you when running low on water. By blinking it's only light, this means the machine's micro sensor has detected a low water level in it's reservoir and needs filling.