The Moccamaster KBG model features a glass carafe and an automatic drip-stop brew-basket that stops the flow of coffee if the carafe is pulled away. The KBG brews a full 40 oz pot of coffee in six minutes. Coffee is then held on our unique hot plate; which is engineered with a separate, independent element that rolls heat into the coffee to ensure an even taste from the first cup to the last drop. The hot plate has two settings, giving you the choice to hold your coffee at 175° or 185° F, while never burning your coffee. After 100 minutes, the hot plate will automatically turn off. All Moccamaster Coffee Brewers are handmade in the Netherlands.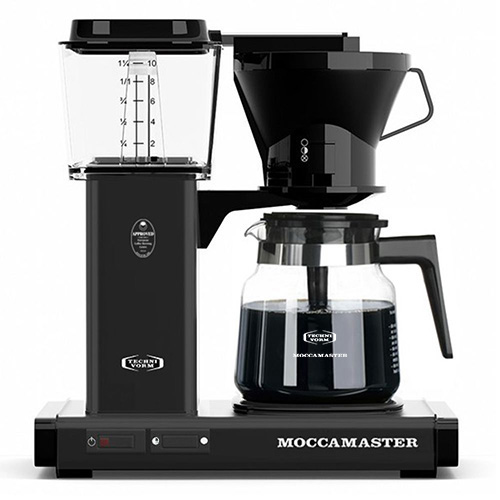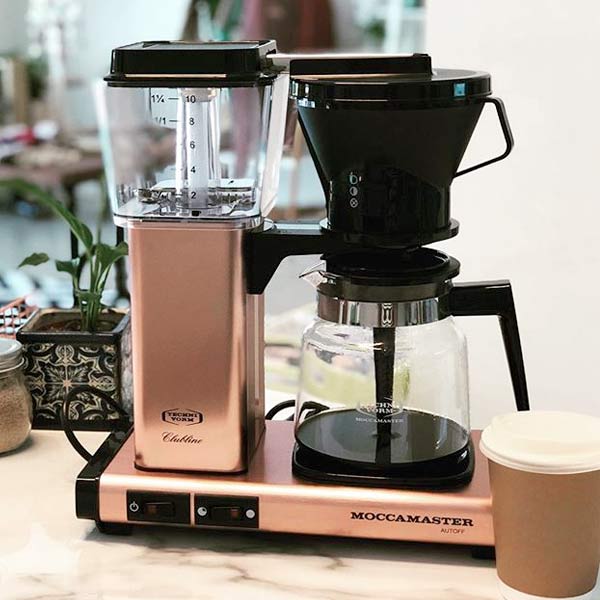 Polished Silver
Auto drip-stop brew-basket with glass carafe.
Simple to operate and quiet brewing process that produces a full carafe in just 6 minutes
Unique, copper boiling element rapidly heats water to control brewing temperature between 196º to 205º F which is important for coffee soluble extraction, then automatically switches off when the water reservoir is empty.
Pre-immersion drip-style system ensures the perfect coffee bloom, produced by an ultra–precise, natural pulse action
Ideal water saturation time to maximize coffee complexity, flavor and aroma – Achieved thru a cone shaped brew-basket design that regulates a 4 to 6 minute steep
The glass carafe maintains coffee quality, integrity, and taste on a unique, independent hot-plate element engineered to hold coffee temperature at 175° or 185° F for 100 minutes and then automatically shuts off.
Made with durable metal housings and BPA/BPS/BPF & Phthalate free plastic
Removable parts essential for long-term maintenance and replacement.