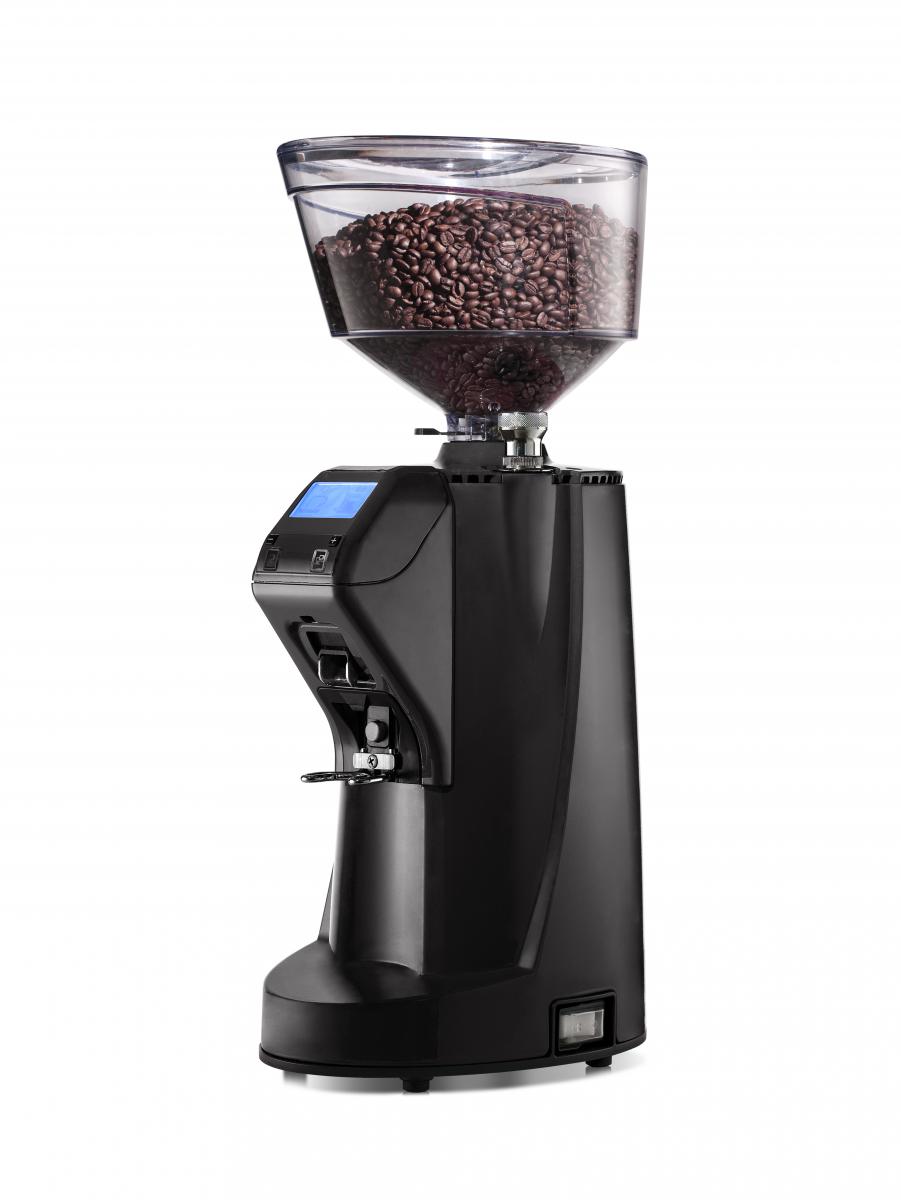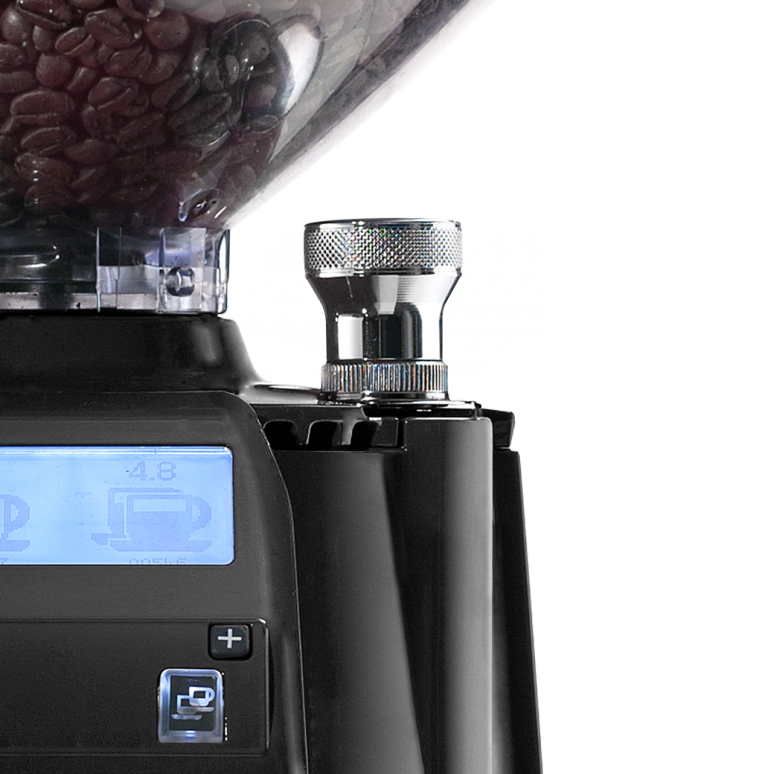 The new system with revised suspensions, isolates the engine to eliminate unwanted noises.
This function regulates the grain size with extreme precision using flat burrs of 75 mm.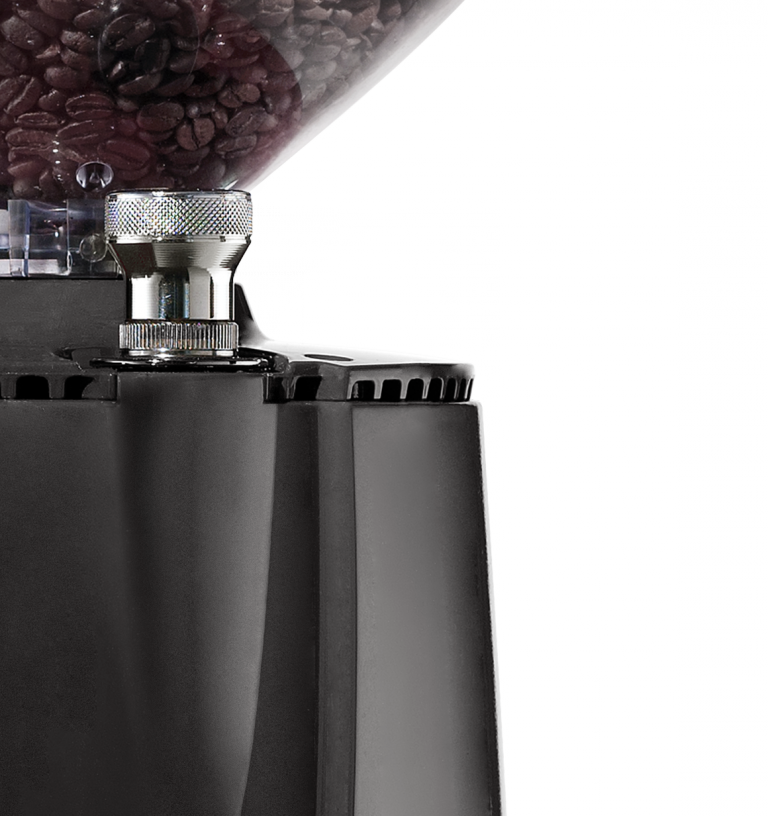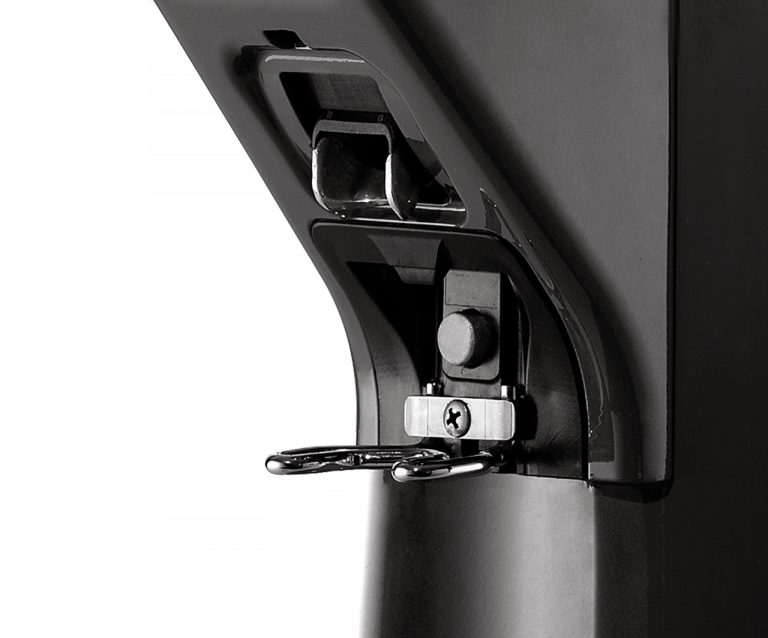 The new portafilter hook facilitates the work of the barista.
The MDJ on Demand Coffee Grinder comes with a Coffee Counter,  Stepless Grind Setting, and an adjustable holder for the portafilter. It also has a Stealth Mode, programmable dosing options, and LCD Display. The unit also comes with Stop Gate.