The MDJ On-Demand is the latest addition to Simonelli's professional grinder line. Incorporating some of the newest silent technologies along with massive 75 mm burrs give this grinder unprecedented grind speed, without all of the noise. The MDJ also incorporates Simonelli's latest electronic display, making it simple and intuitive to use.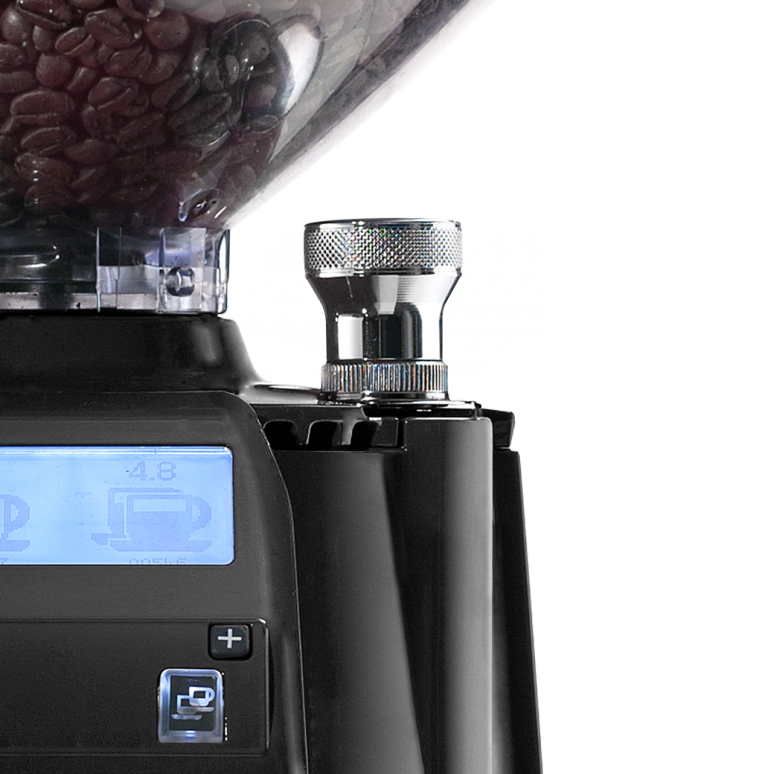 Silent - MDJ features a new system for arranging the mechanical part inside the bodywork, based on the use of special 'shock-absorbers' that isolate the motor, resulting in lower noise emissions.
Micrometric Regulation - This function regulates the grain size with extreme precision using flat burrs of 75 mm.
Portafilter Hook - The portafilter lock system radically improves the work of the barista and the efficiency of the setting.
Solid and Precise -  MDJ is made of a hardened aluminum body, making the machine sturdy and durable.
Stainless Steel 75mm Flat Burrs - This grinder comes standard with Steel Flat Burrs . Allowing the ability to grind up to 680kg of coffee before requiring replacement.
Transparent Bean Hopper - The Large 1.6 kg hopper means you can grind more beans before refilling is necessary.
Barista Modes - Allows for dose adjustments of all three individual dose buttons, without having to enter the programming mode.
LCD Multi-Function Display - Using this LCD display you can can adjust the dose, put the grinder into a number of barista modes, and lock the grinder so the settings can't be changed.
.
The MDJ on Demand Coffee Grinder comes with a Coffee Counter,  Stepless Grind Setting, and an adjustable holder for the portafilter. It also has a Stealth Mode, programmable dosing options. The unit also comes with Stop Gate.