You are guaranteed a great grinder when you buy the Nuova Simonelli Grinta coffee grinder. It's made in Italy for one thing, and each and every grinder is factory tested. So don't be surprised when yours arrives with coffee bean dust within. Nuova Simonelli have tested to ensure it works perfectly.
.
This Grinta coffee grinder is loaded with a 50mm commercial grade grinding burrs that allow for grinding up to 3.6kg per hour. What does that mean? It means you'll be grinding as good as your local barista does with their high cost grinder, for a fraction of the cost.
50mm Conical Steel Burrs - Build from durable stainless steel, this grinder is built to last & withstand. Steel burrs transfer less heat from the burrs to your beans during operation. This results in a more flavorful, full-bodied shot of espresso.
Large Bean Hopper - For a grinder in this price point, the bean hopper on the Grinta is fairly large. With a 500g capacity, you'll rarely find yourself replacing and re-filling the hopper.
Quiet Gearbox - The Grinta features a gearbox designed for optimal performance and a quiet operation, this gearbox is not only quiet but more shock resistant than other coffee grinders. Grinta changed the gearbox to contain thermal plastic, which drastically reduces the noise level.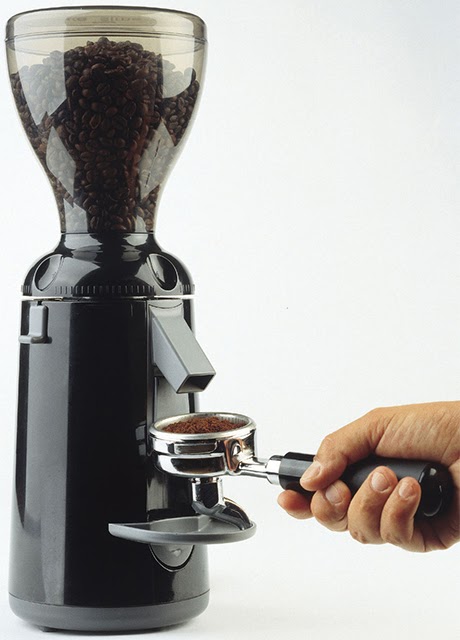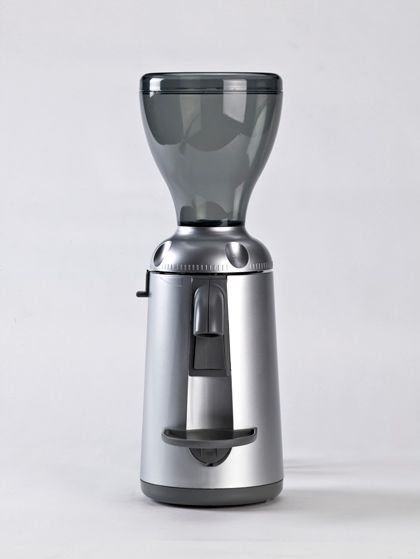 Fast, Fast and Fast! - The Grinta is without a doubt the quickest grinder when it comes to home espresso grinders. Able to grind 3.5 grams to 5.5 grams per second, depending on your grind, the Grinta zooms past the competition.
Precise - It will keep most of your coffee aroma and leave you with a fine and consistent final product. Don't sit there and worry about how consistent the grinds will be that come out of this machine, it can handle most settings with ease, which won't leave you guessing if your grind consistency is an issue.
Reliable - With the capability of grinding such high quantities of coffee, it's no question that the Grinta is built to last a decent amount of time.
Easy To Operate - The Grinta is as simple as can be. Select a grind setting and push your portafilter into the power switch to get your grinds. You can simply set it and let the grinder do all the work.
Compact - The Grinta's size is perfect for any kitchen, office or coffee bar. It's small enough to leave on your counters without taking up too much space or store in any cabinet.
Three Elegant Color Options - Available in black, red or polished the Nuova Simonelli Grinta is sure to pop in any kitchen. Especially if you pair it with a matching Nuova Simonelli Espresso machine!