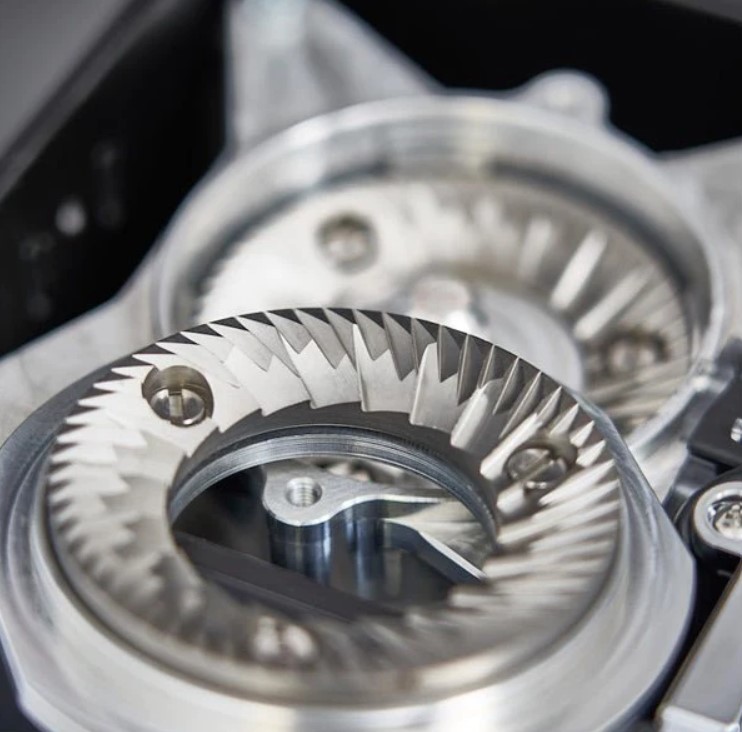 65mm 'Diamond Inside®' Burrs
Flat stainless steel burrs treated with a special coating of 65mm in diameter. These patented burrs produce a consistent grind that is accurate and fine enough to produce a fantastic coffee.
Combination of stainless steel and oak wood for a more beautiful. It has a tilted design with an angled grind chamber to allow coffee grounds to fall through the chute and into your portafilter, as opposed to being retained by the grinder.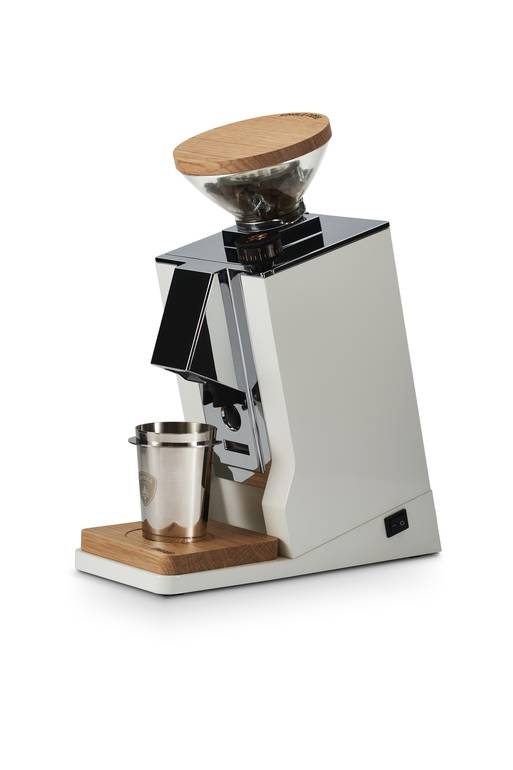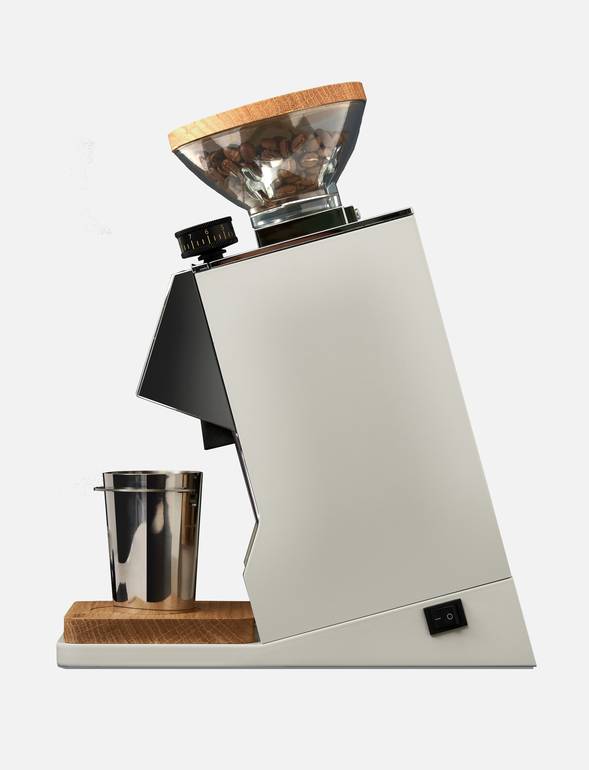 Elegant hopper of 45 grams equipped with a bellows system helps achieve near zero retention by forcing air through the grinding chamber to clean out as much ground coffee as possible.
Anti-Clumps & Electrostaticity (ACE System)
Conceived to prevent the clumps development and eliminate the electrostatic charge of ground coffee, due to its regulating action over the coffee outflow, ACE System ensures incomparable cleanliness and dose consistency.