Eureka Olympus 75 Espresso Grinder
State-of-the-art 75 millimeter flat burrs in hardened steel pulverize beans at speeds impressive even against grinders double its price. Eureka has kept their standard one- and two-cup volumetric dosing controls and stepless adjustment dial for straightforward operation suited for the busiest cafe environments. The power-geared design is rounded out with subtle niceties like an adjustable portafilter holder and an anti-static coating for easy cleanup.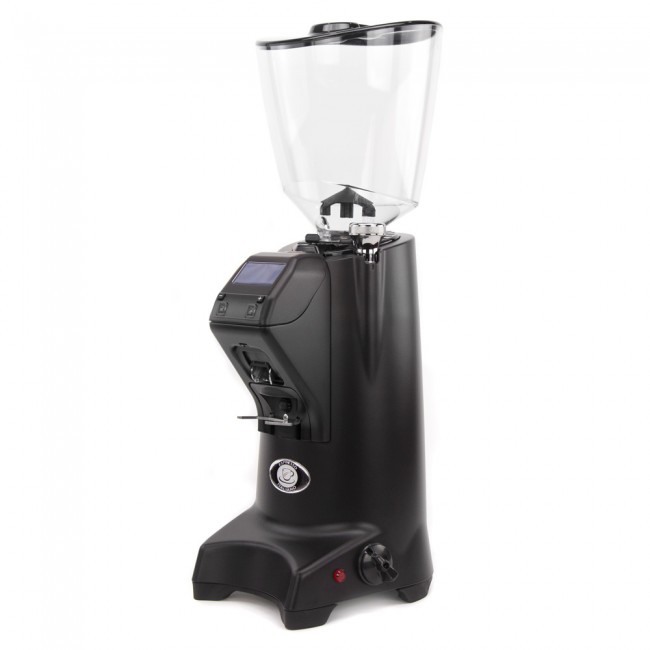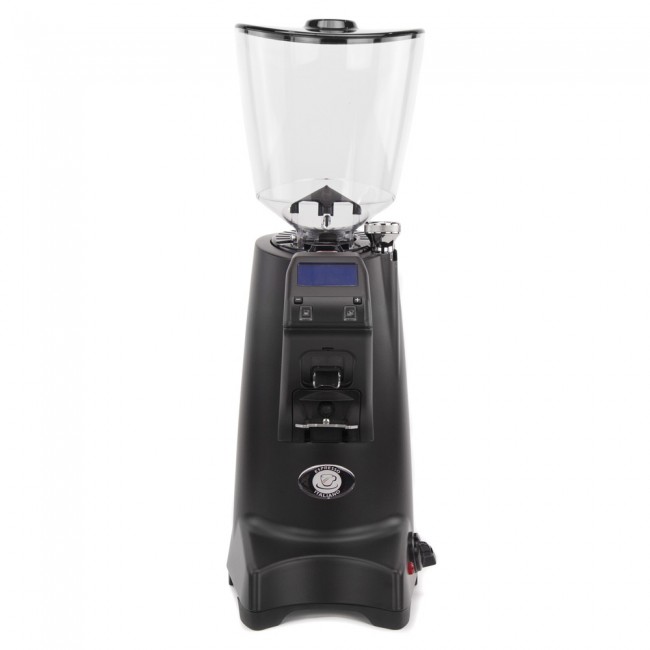 75 mm Flat Steel Burrs - The wide, aggressively cut burrs made short work of any blend.
Volumetric Programming - Dial-in your perfect single or double dose for extra consistency.
Bean Hopper Door - A sliding door closes off the hopper for easy removal and burr maintenance.
Stepless Adjustment - Infinite grind settings mean you can find just-right consistency.
Bottom Burr Adjust - Makes it easy to get into the burrs for cleaning while still remaining close to your last grind setting.
The Olympus 75E features an anti-static and anti-clumping device that eliminates electrostatic from the grounds, turning them as fluffy as they are consistent. The anti-static coating makes for easy cleanup, and an adjustable portafilter arm and chute help to reduce mess. Also, the included base plate will catch any grinds that miss the mark. 
The Olympus has single and double shot timed dosing controls, which can be programmed to dispense grounds on demand for even easier operation No need to navigate a menu, instead, simply select the dose you want to change, and press the plus or minus buttons until you reach the desired amount of coffee. It also has a feature to activate manual / continuous mode, plus a clever 'lock' feature if you wish to stop anyone altering the settings.