Without a doubt, the Eureka Atom Grinder lives up to its high expectations offering the user not only with elegance and style but also technical functions that will get every morning started with a tasty and flavored cup of espresso. The flat burrs (60mm) are perfect and consistent to offer the user a fine grind for espresso lovers. This is the grinder for a house of light sleepers. Good for home users.
60mm Hardened Steel Flat Burrs - A large, durable burr sets provides consistency. Combined with its low RPM motor, the Atom is quiet and reduced the amount of heat transferred from the burrs to your beans resulting in a much, much more flavor-able shot.
Quiet As A Mouse - Heavy-duty insulation combined with a durable aluminum casing and low RPM motor makes the Atom as quiet as any grinder on the market today.
Programmable By Time - The Eureka Atom allows for programming based on single or double shots in addition to manual, on-demand grinding at your convenience. Complete with an attached portafilter holder, the Atom is 100% hands free once programmed.
Stepless Adjustment - The Atom's burr set can be adjusted easily with the simple turn of a volume switch-like dial. Grind for anything from turkish coffee to espresso with ease. 
Digital Screen - A large, high quality digital screen makes operating the Atom easier than ever. Monitor your grinder as it works.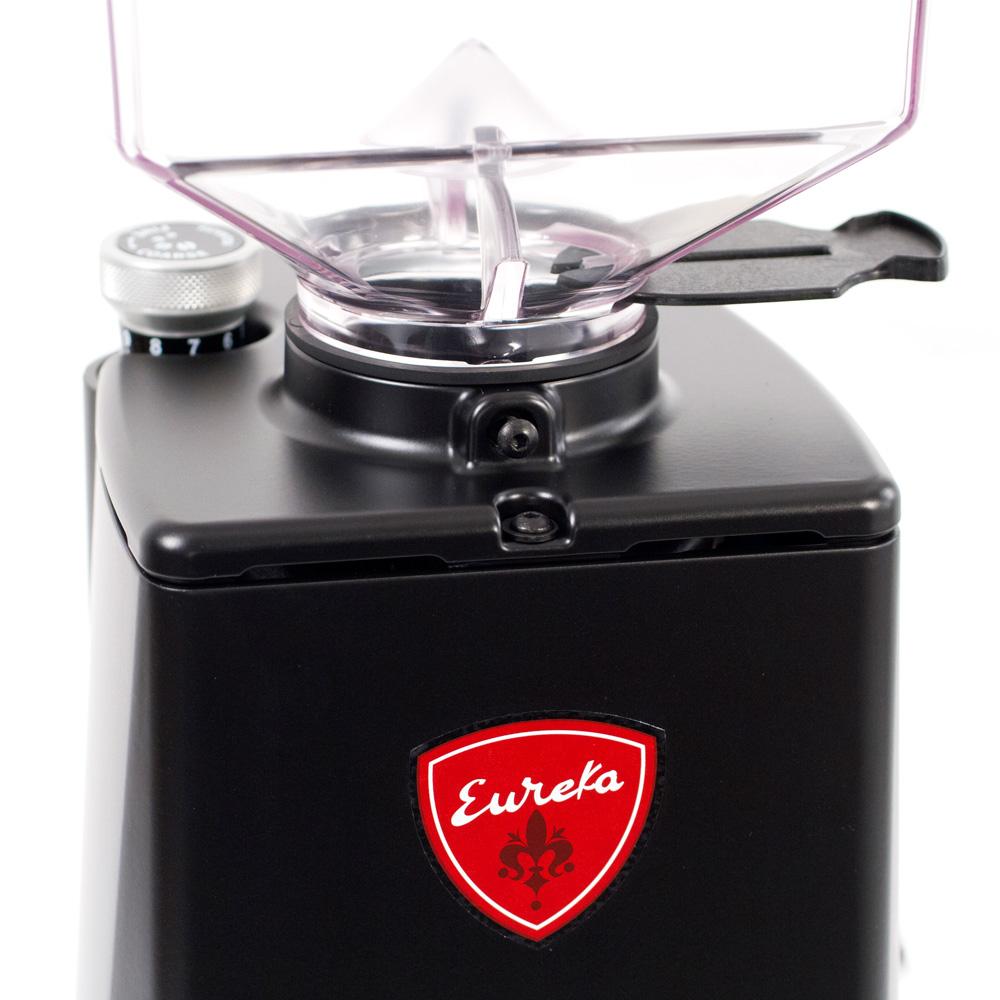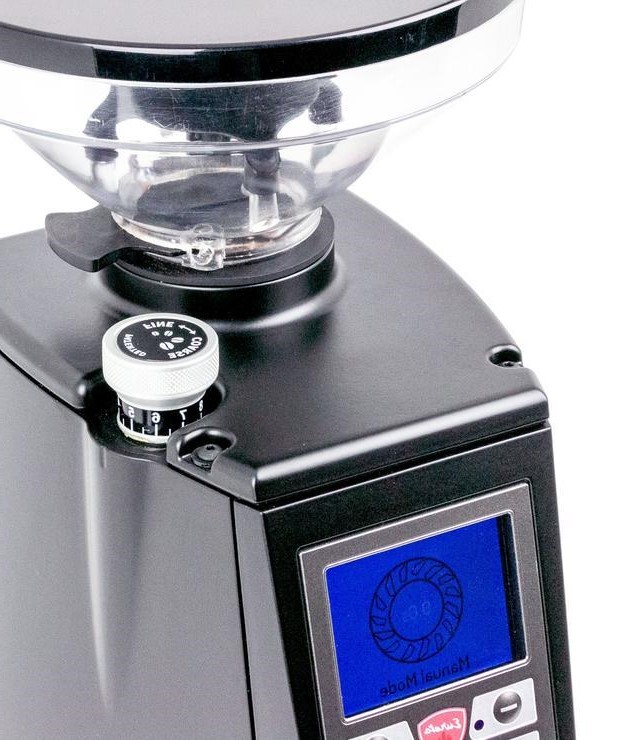 Easy Operation - Perhaps the most beneficial feature of the Eureka Atom Grinder is its usability. With it's large screen and evenly laid out buttons, switching between a single and double shot or going manually is easy and painless. Adjusting the timed programs and grind size is a breeze too.
Cleaning Is a Breeze - Another feature that often goes overlooked in cleaning. While the Atom is overall an incredibly clean grinder, regular maintenance does including cleaning out the burrs on occasion. Eureka has made the top burr removable making cleaning easy and seamless. A massively wonderful feature.
A Real Beauty - The Eureka Atom, available in two different colors (polished and black), is a sexy grinder. While it's footprint may be larger than others it will dazzle in any style of kitchen next to any espresso machine or will hold its own by itself.
Hands Free Grinding Experience - After you've dialed it in and programmed it, the Atom will do all the work for you. Complete with an adjustable portafilter holder, grinding for espresso becomes easy and hands free. Simply insert your portafilter, select your desired pre-programmed program and sit back - the Atom will take it from there.