Solis Barista Perfetta Plus
Compact elegance for your perfect coffee/ It's just Perfetta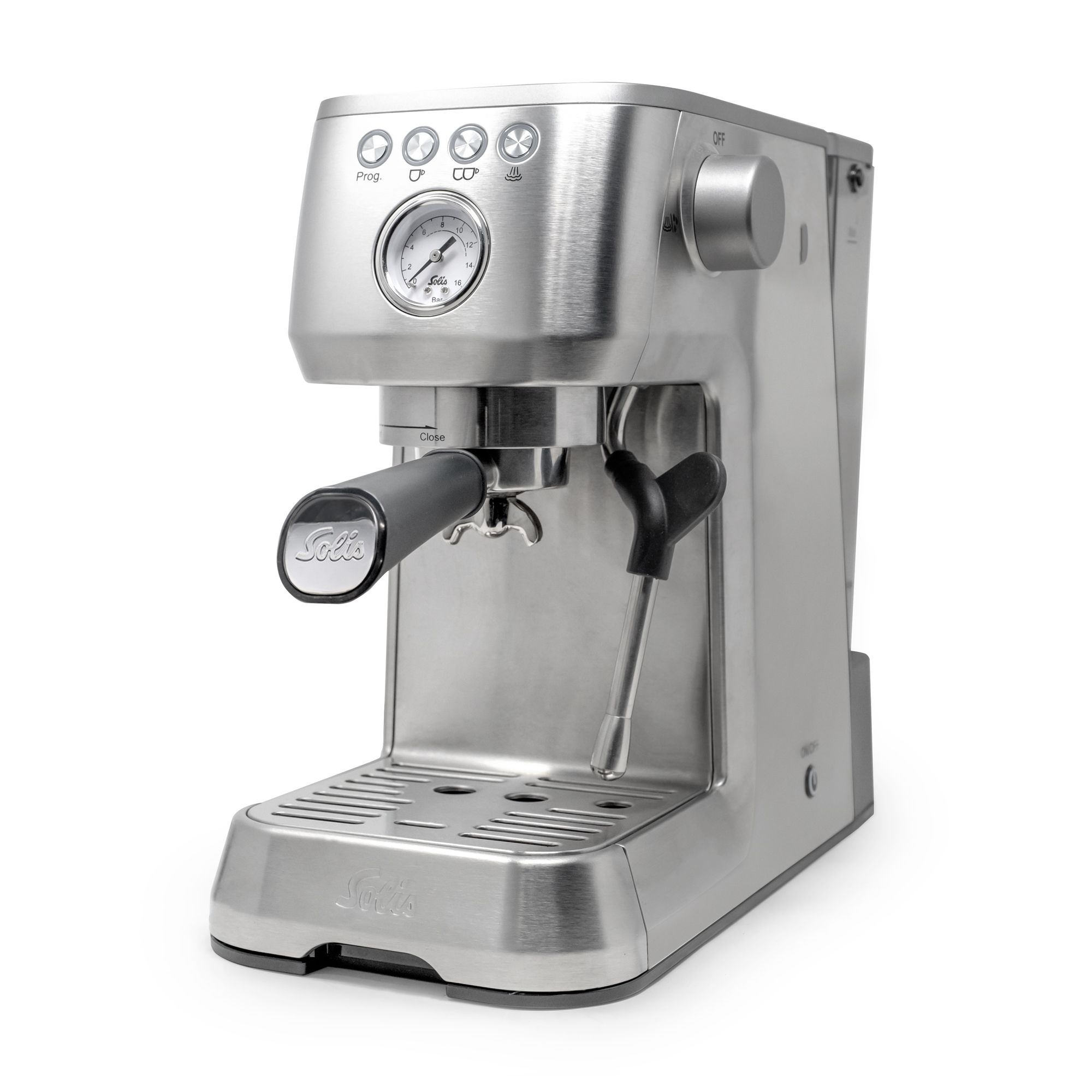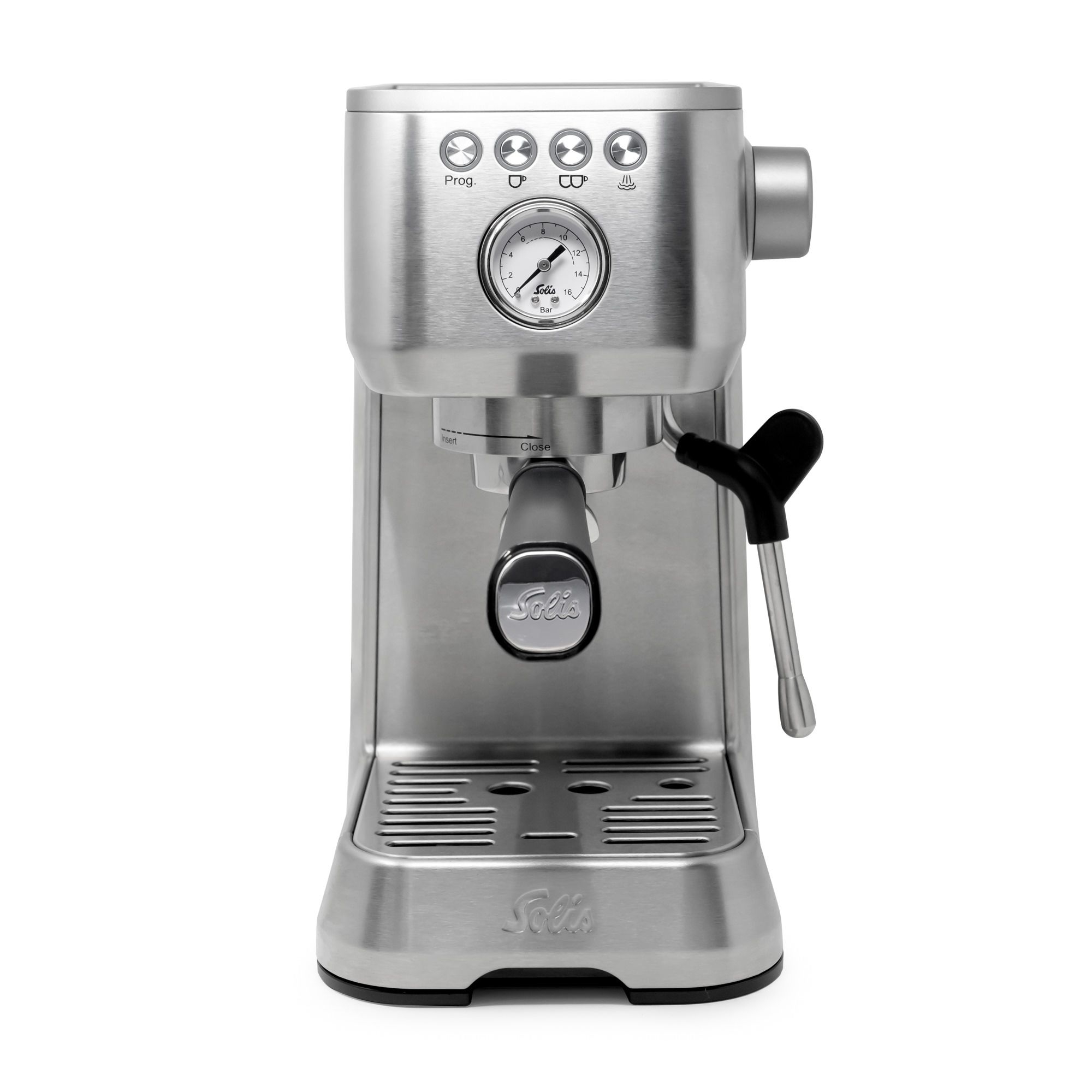 Compact Footprint - Measuring in at a slim 15 cm wide, the Solis will fit in any kitchen or counter.
Basket Options - Brew options abound with non-pressurized, pressurized, and ESE pod baskets to fit your mornings.
Programmable Shot Time - Set and save single and double shot times for one touch espressos.
Adjustable Temperature - The electronically controlled temperature can be dialed up or down to your tastes.
Classic Steam Wand - A classic single hole steam wand puts milk temperature and texture in your hands.
Pressure Gauge - An inline manometer shows accurate brew pressure to help you keep your coffee dialed in.
Optimal pressure - In order to get an intense espresso or coffee, adequate pressure during the brewing process is essential. Too much or too little pressure during the coffee extraction leads to an over- or under-extraction of the coffee and can have a negative effect on the aroma. A pressure of approx. 9 bar is ideal to achieve a good result and to fully exploit the rich aroma of every coffee. Thanks to the pressure gauge, you can keep an eye on the extraction pressure at all times.
Thermoblock heating system -  Thermoblock  takes water from the reservoir in an espresso machine and heats it on the fly.
Auto-off - Automatic power off after 10+20, 30+20, 120+20 minutes
Pressure gauge - your coffee machines way of showing you exactly how much pressure it is applying to your coffee during an extraction.