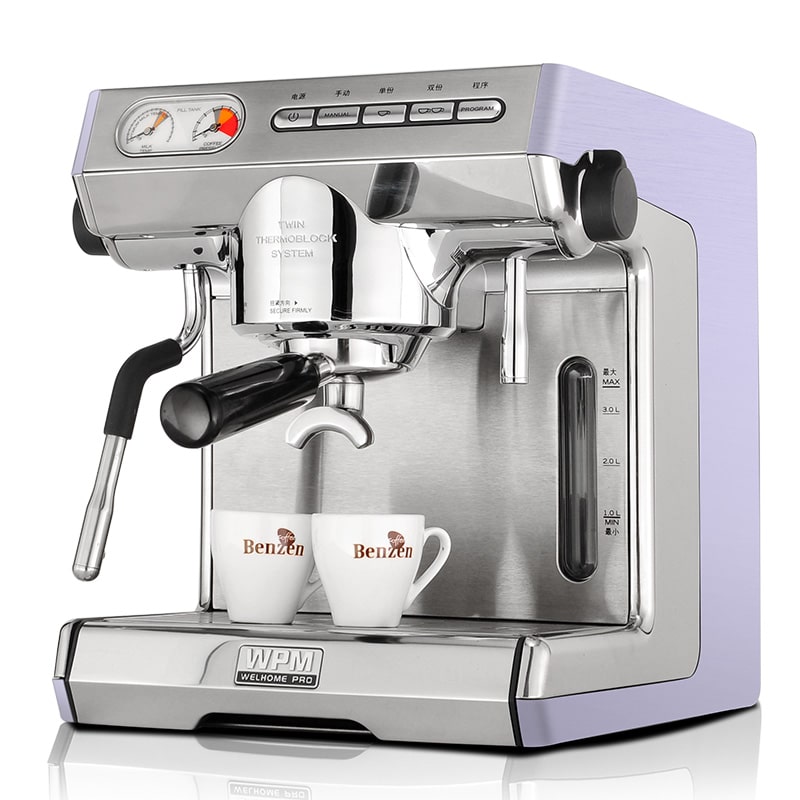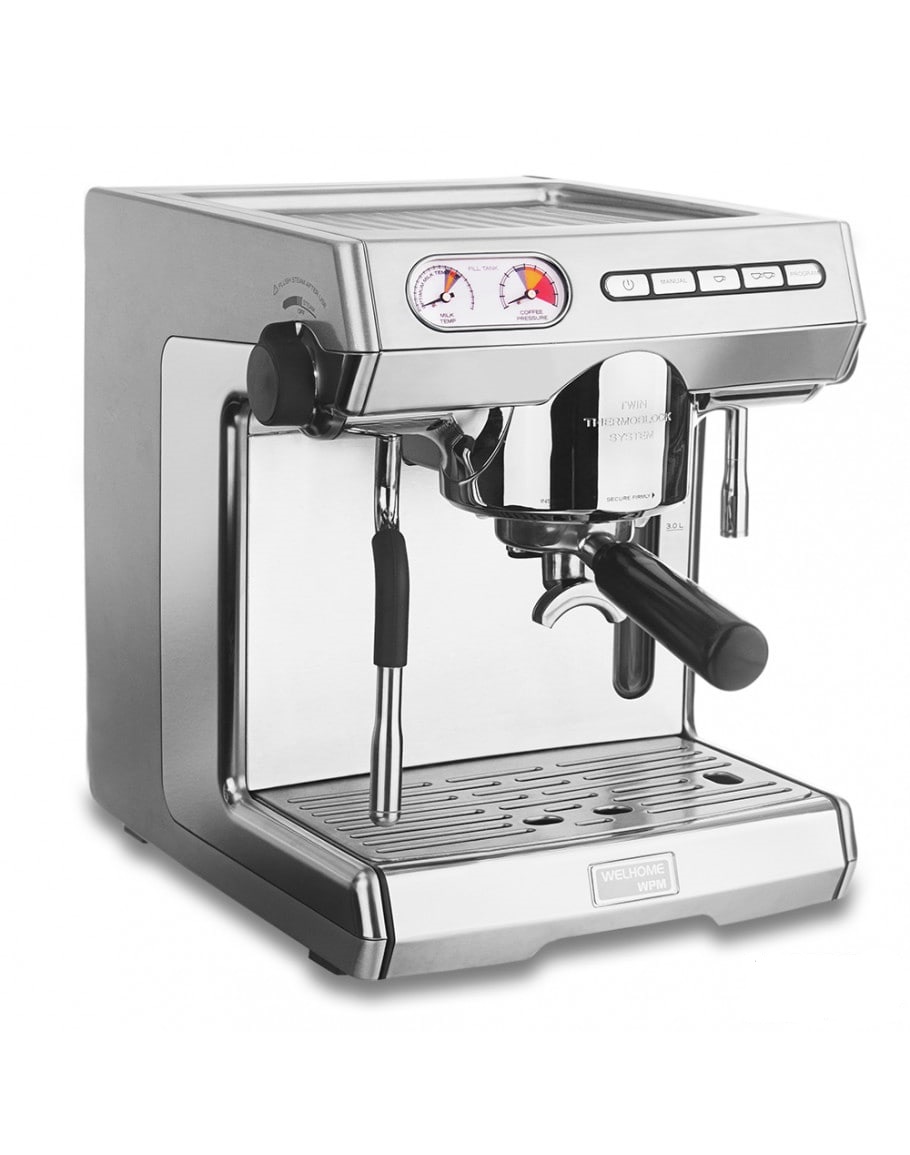 Twin Thermo-Block Technology
Makes simultaneous steam generation and coffee brewing possible. A Thermo-Block is metal block with embedded heating elements and a pipe for water. As the water travels along the length of the pipe it picks up heat from the block, exiting at the desired temperature. The water is in contact with the Thermo-Block for a short time, but in that time it can flash heat to temperatures high enough to generate dry steam.
Programmability
Ability to set the machine to 3 pre-set programs and choose 1 cup and 2 cup volume setting. It also gives the ability to fine-adjust water temperature.
Two Gauges for a Better Cup of Coffee
Milk temperature gauge that uses the temperature sensing steam wand & Coffee pressure gauge.
3 Pre-Set Pre-Infusion Programs
To extract the full flavor and aroma when you brew your espresso, the WPM KD-270S has a 3 pre-set  pre-infusion programs to choose from to wet the buck in the portafilter before extracting the espresso.
Unique Steam Wand
360 degree movement steam wand with temperature sensing ability.
Large Reservoir
The WPM KD-270S has a large 3-liter water reservoir. Large enough for you to brew as many cups as you want.