Delonghi Dedica Coffee Maker . Black
The Delonghi Espresso Machine brings next-level innovation to your coffee corner and a sense of delight to your taste buds. Built with brilliance, the high-performance machine encourages you to prepare an amazing espresso.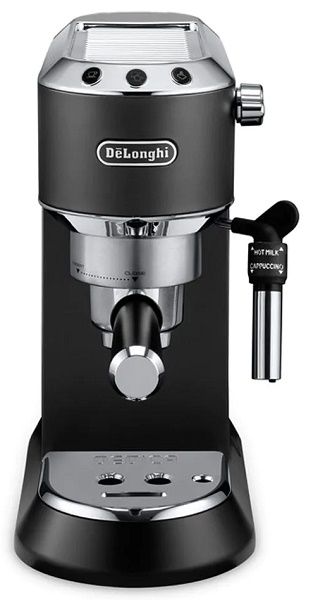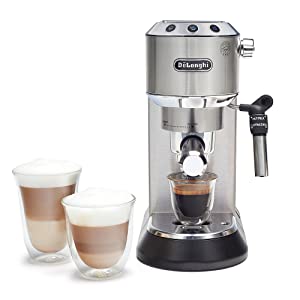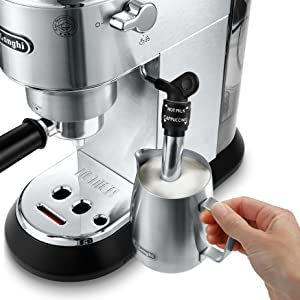 15-Bar Professional Pressure
Assures quality results, with adjustable controls for personal preferences.
The Premium Adjustable Frothing Wand lets you easily customize foam and steam levels: dryer foam for cappuccino and micro foam for latte.
Just 15.25 cm wide, the compact design eliminates kitchen clutter. The exclusive matt finish combines form and function atop your counter.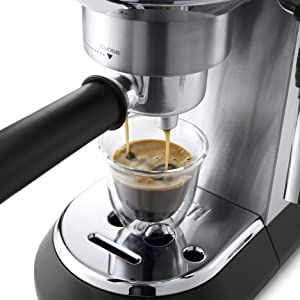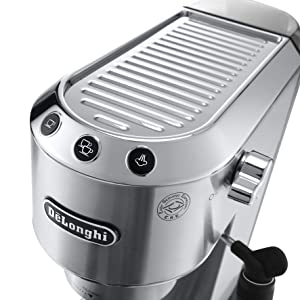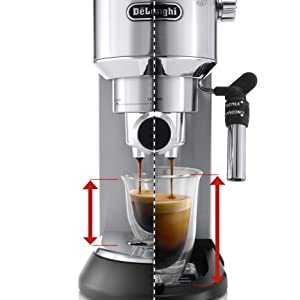 This machine gives you the power to brew authentic barista-quality beverages just like your favorite coffeehouse.
The machine does the work for you. The Automatic Flow Stop feature dispenses just the right amount of espresso, taking out the guesswork.
If you'd prefer a larger-sized beverage, no problem. The double drip tray is easy to adjust or remove to fit taller cups, such as latte glasses.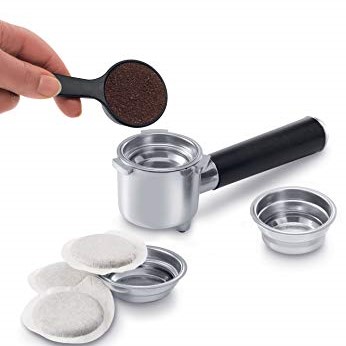 The pressurized portafilter includes three styles of filter baskets, single, double, and pod to allow for brewing with both ground coffee and ESE pods. Pressurized portafilters help to take the guesswork out of brewing for a more consistent result.