You can now enjoy your barista coffee in your own home using this Breville Barista Touch coffee machine. Featuring an easy-to-use touchscreen display which allows you to choose a variety of different style coffees, depending what suits your mood and desire. You are equally able to save up to 8 settings of personalized coffees with your own names that you can program yourself. The Breville The Barista Coffee machine has an extremely quick warm up time of 3 seconds, and the built-in and adjustable bean grinder will deliver the right amount of coffee for maximum flavor. The built-in automatic steam wall can then be steamed and then steamed and then cleaned with its auto-purge technology. Sit back, relax and enjoy your well-deserved cuppa from this Breville The Barista Touch coffee machine.
Clever, Automatic, Customize - Intuitive touch screen display simplifies how to make your favorite café coffee in 3 easy steps - Grind, Brew and Milk. You can easily adjust the coffee strength, milk texture and temperature to suit your taste. Then save it with your own unique name. Create and save up to 6 personalized coffees.
Automatic Micro-Foam Milk Texturing - Auto steam wand, allows you to adjust the milk temperature and texture to suit your taste. Delivering barista quality micro-foam that enhances the flavor of the coffee and is essential for creating latté art.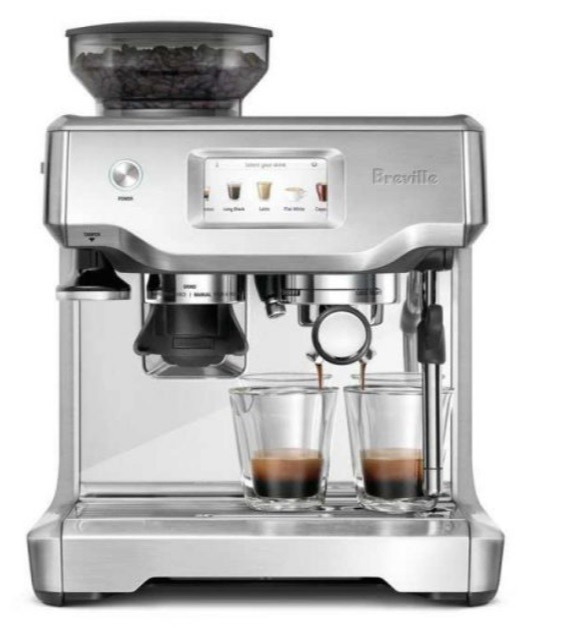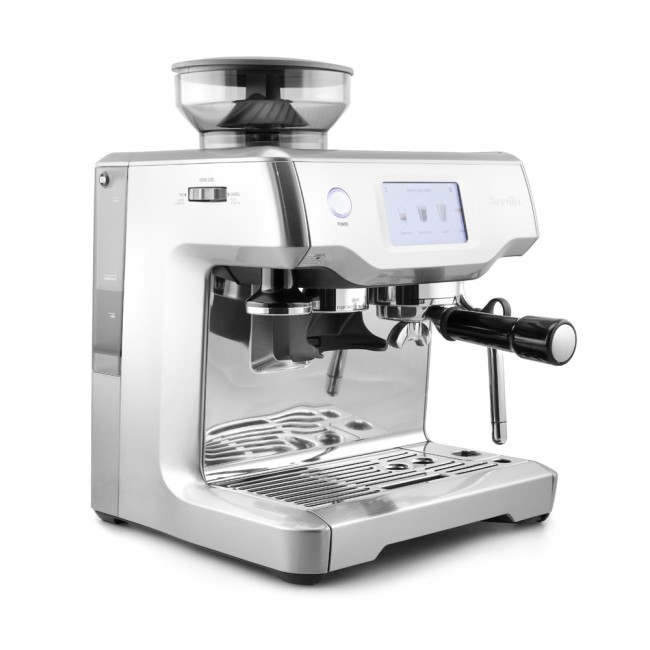 Faster Heat Up Time - Innovative ThermoJet heating system achieves the optimum extraction temperature in 3 seconds. Ready to make your best coffee without the wait.
Precise Espresso Extraction - Digital Temperature Control (PID) provides water at exactly the right temperature, ensuring optimum espresso extraction.
Integrated Coffee Grinder - With a single touch, the integrated conical burr grinder with dose control delivers the right amount of coffee on demand, for maximum flavor.
Hands Free Operation - Innovative grinding cradle allows any at-home Barista to grind directly into the espresso portafilter.