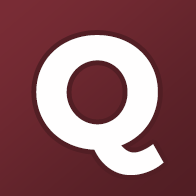 Coffee glass server jug wooden handle smoke black 400 ML
In Stock
VAT Included
Delivery in DMM, RUH or JED between 06 February - 09 February
Delivery in other cities between 08 February - 13 February
This premium glass coffee server is perfect for use with pour over coffee drippers - barista style - makes 1 to 3 use perfect cups of coffee - enjoy on your own or use one glass carafe and one pour over coffee dripper per guest for that barista experience - it's the perfect vessel for coffee - cafe au lait - or tea or even hot cocoa on a chilly winter day.
Our Glass Range Coffee Server is made out of pure and simple clear borosilicate to ensure the purity and clean taste of your beverage and it's easy to clean - simply rinse and it's clean - maybe swish a little.
This sleek range server carafe showcases clearly market levels for easy measuring - handy single serving capacity coffee cup or tea and more - accommodates to an ultra-wide variety of pour overs - simple, classic and easy to use everyday.
Need Help?
We're at your service