Cafetto Barista cloths set
Premium quality micro-fiber cloths designed to assist the barista in maintaining complete cleanliness of the espresso machine and its surrounds. Premium micro-fiber cloths designed to outperform and outlast the conventional kitchen cleaning cloths. Cloth fibers loosen and lift more dust, dirt and liquid.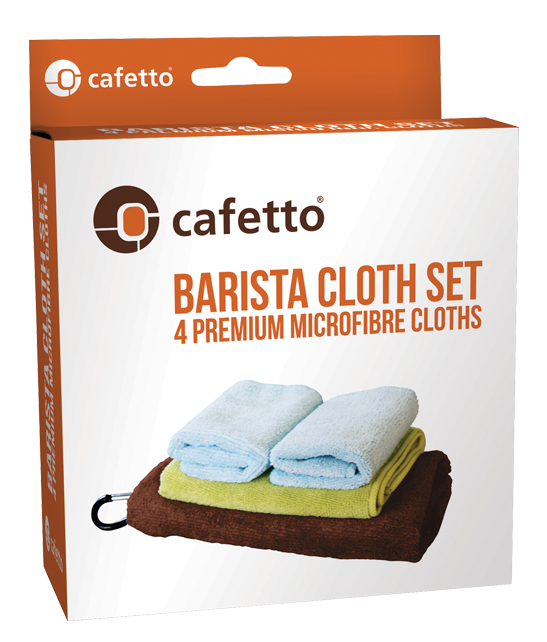 - Machine wash regularly only with other lint free articles.
- Do not use fabric softener - this will reduce the cleaning performance of the cloths.
- Remove the clip from the Brown Barista Clip Cloth before washing.