Eureka Zenith 65 Espresso Grinder
The Zenith 65 features two programmable dosing options and large 65mm burrs with a micrometrical grind adjustment for a quick and accurate grind quality. The Zenith 65 E allows for custom adjustment of both the portafilter angle and the dispensing spout for the perfect portafilter fill, both of which are convenient features not found on many other grinders. The Zenith also includes a new anti-clumping device that assures a virtually clump-free grind.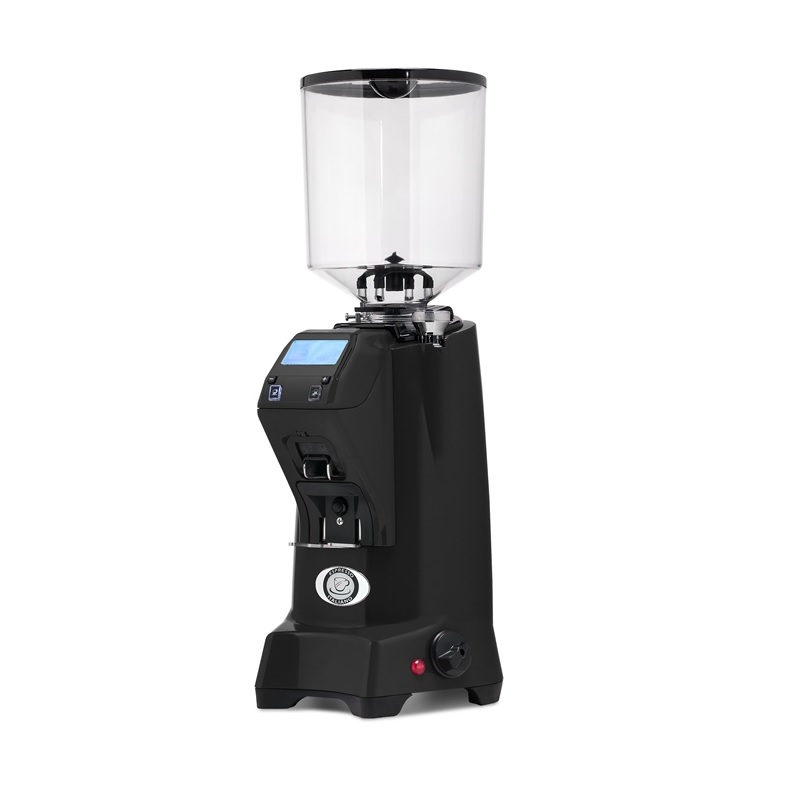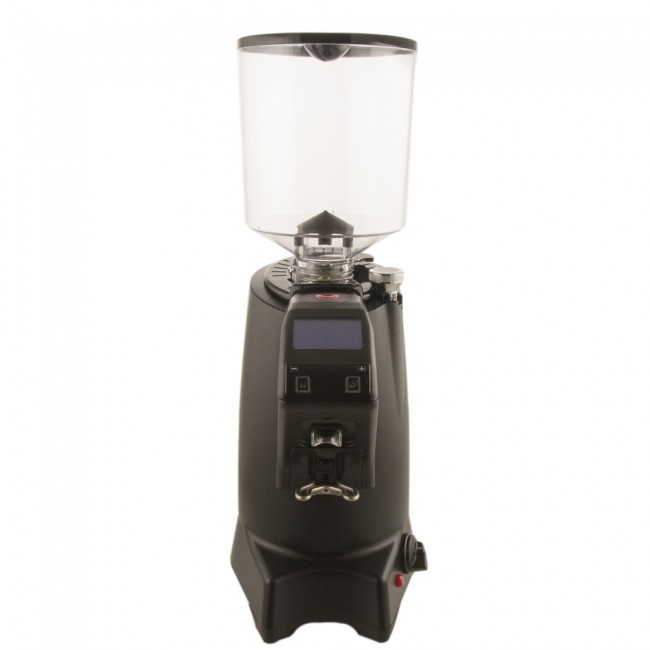 65mm Flat Burrs - With large 65mm flat burrs the 65e is not only accurate but fast! This grinder will keep up in even the busiest of applications.
LCD Display - Easy and convenient controls make adjusting grind functions easy to understand.
Stepless Grind Settings - Stepless grinder with Micrometric adjustment makes dialing in the perfect grind easy. Grind adjustments are made to the bottom burr, meaning that the 65E does not lose its calibration after disassembly and cleaning of the internal burrs, saving valuable time and coffee.
Dosing Options - Utilize the two programmable dosing options or the continuous mode.
On-Demand - This version of the Zenith grinds individually.
The Zenith 65 has two programmable dosing options, enabling you to decide whether you want your coffee to be dispensed by volume or time. The innovative coffee dispensing will improve the quality and precision of your work while the modern mechanism allows you to adjust grinding on five levels. Eureka's micrometric system with infinite adjustment points allows maintenance operations without losing the grind setting.