Jura ENA 8 Sunset Red 60Hz
The superlative new one-cup machine: small, simple, stunning. The ENA 8 impresses with speciality coffees that are freshly ground. And thanks to the variety it offers at the touch of a button, it is sure to delight even the most discerning palates.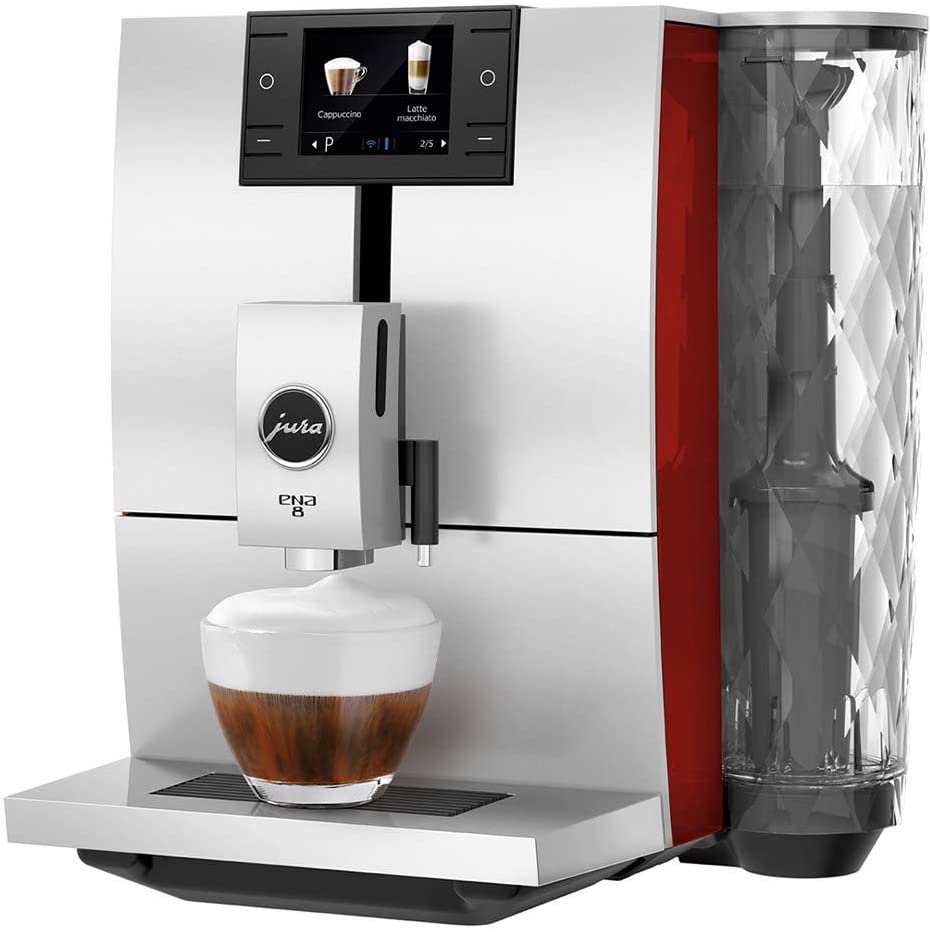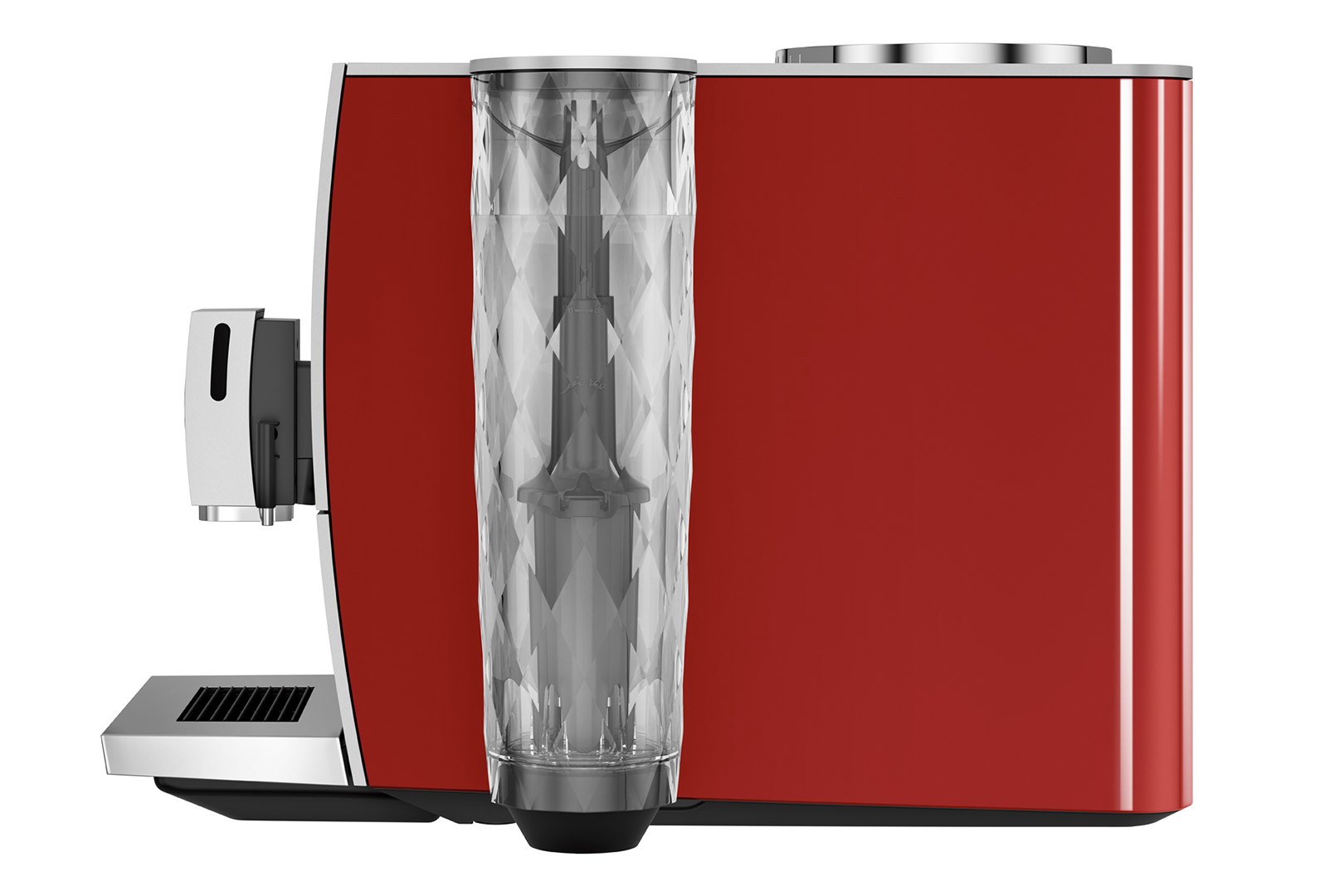 Individual cup brewing - Automatically grinds whole beans, tamps and freshly brews each cup for optimum flavor and aroma.
One-touch preparation - Prepares perfect coffee specialties at the touch of a button, in less than 60 seconds.
Programmable and adjustable - Personalized brewing strengths, volumes and height adjustable coffee spout.
Perfect milk foam - Produces perfectly rich milk foam for one-touch cappuccino, latte macchiato, flat white.
Cost savings - Prepares professional coffee shop beverages at a fraction of the cost.
Stunning - A particular highlight of the design is the round water tank. Its pattern combined with its cylindrical shape is inspired by premium crystal carafes.
Simple - The front 7.1cm TFT display and the clearly defined operating panels make it extremely easy to use.
Fine foam technology - The ENA 8 creates airy, feather-light milk foam for cappuccino or other specialties.
Intelligent Water System - RFID technology detects whether the new CLEARYL Smart mini (29.6 L) or CLEARYL Smart (59 L) is being used and adapts the settings automatically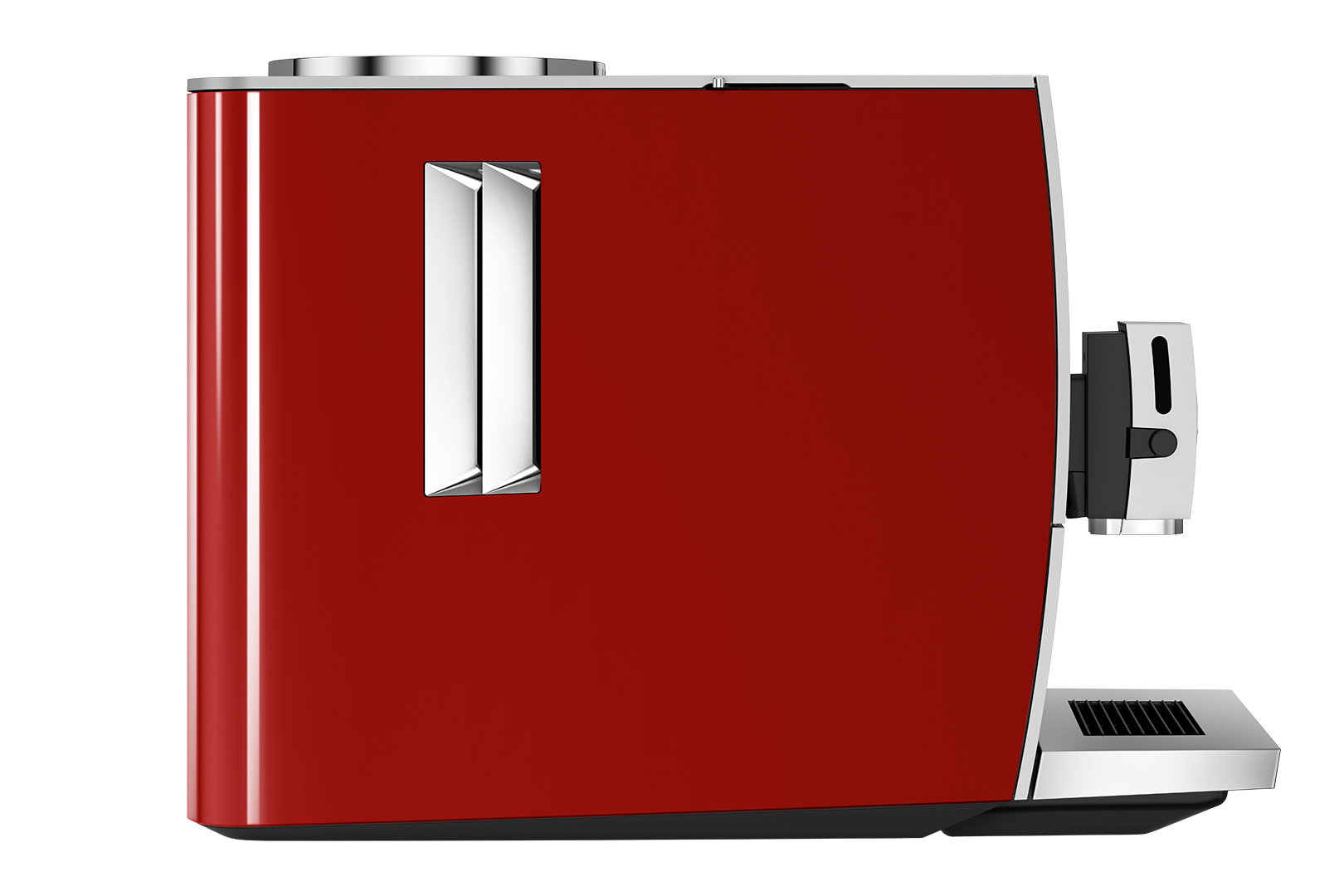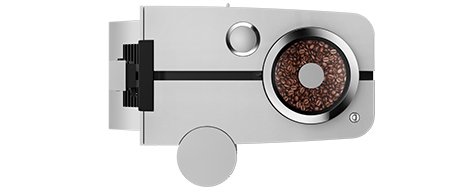 Freshly ground, not capsuled - Ten different specialties are available at the touch of a button. The first Variable Compact brewing unit ensures that the coffee always flows into the cup under ideal conditions. The Pulse Extraction Process (P.E.P.®) optimizes the aroma of a short ristretto or espresso.
Ristretto A shorter extraction than espresso with half the amount of water (usually 29 ml or less)
Espresso A full-flavored, concentrated form of coffee served in "shots" (usually 45 ml - 60 ml)
Macchiato Espresso with a dollop of milk foam
Coffee A long pressure brewed extraction (usually 120 ml - 180 ml)
Espresso doppio Two espressos with two times grinding and two times brewing for an extra strong aroma in one cup
Flat White Coffee infused with milk foam
Cappuccino Milk foam infused with coffee
Latte macchiato Milk foam infused with coffee, an interval of time allows for the separation of the layers
Portion milk foam Hot milk mixed with air to create a frothy texture
Hot water Ideal for teas