Amore Automatic Coffee Machine
A highly stylized bean to cup coffee machine for use with fresh beans and fresh milk to produce high-quality barista-style coffee.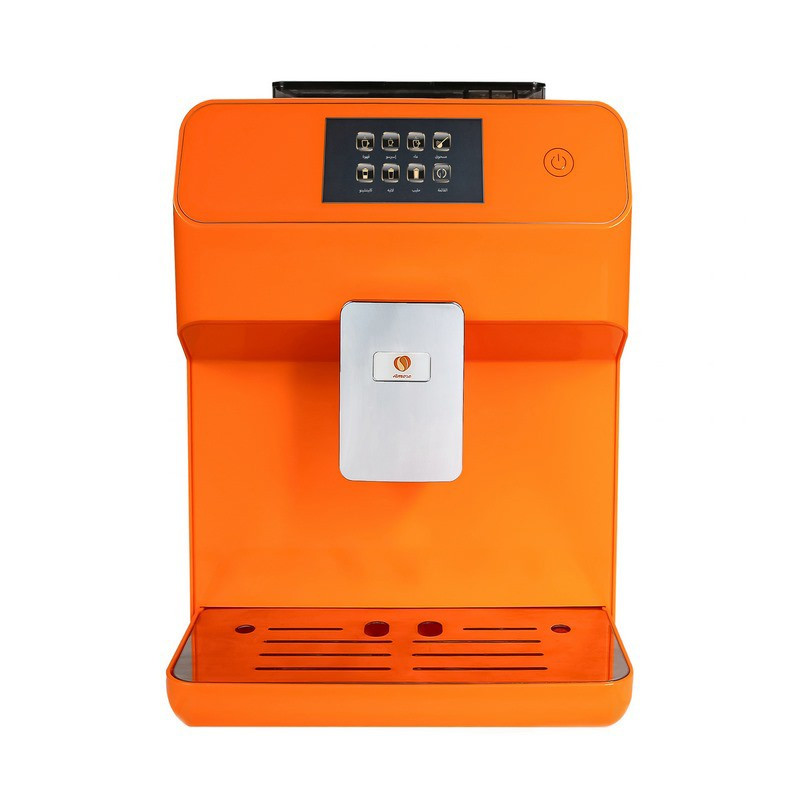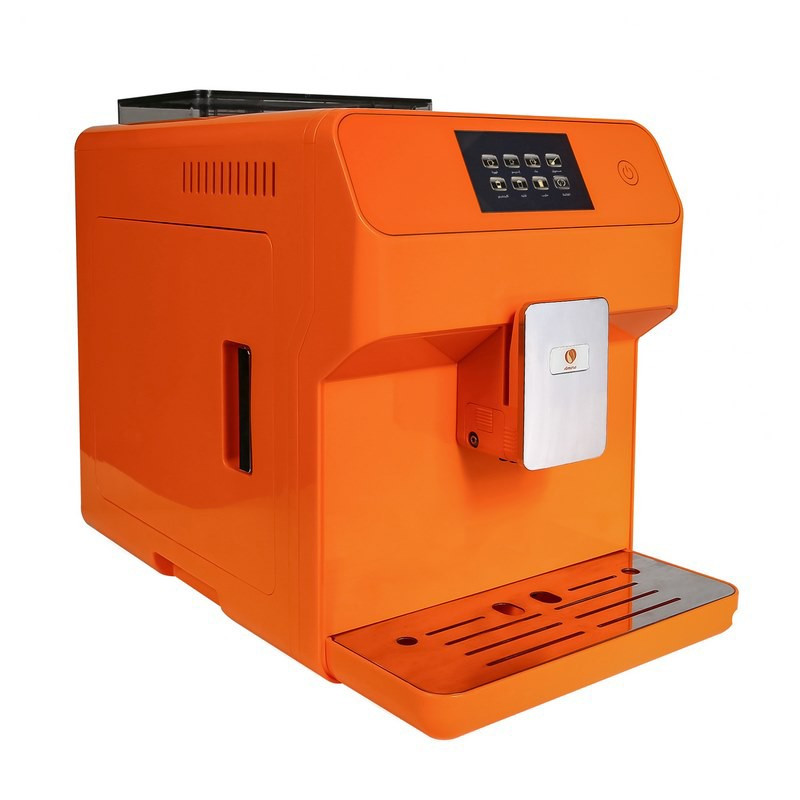 Digital Touch Screen - Everything can be done through this easy-to-use, customizable touch screen. In addition to selecting the drink type for the machine to make, you can easily program doses and temperatures for brewing and steaming. Supports multi-languages (Arabic, English, German, Chinese).
Removable Tank and Hopper - Feature 1.7 L large removable water tank with the possibility of a direct connection to water. The bean hopper has a capacity of 250 g that means you do not need to refill it now and then. They give you the ease of cleaning it from time to time.
Dual Boiler System - Sturdy, long-lasting, and maximum thermal stability of the machine guaranteed in all its functions thanks to the efficiency of the dual boiler system with stainless steel cables. It contains a dual boiler, one for coffee, and another for steam.
Grinder and Coffee Outlet -The stainless steel grinder grinds your coffee beans just before you brew, which helps you get a fresh cup of coffee every time. This coffee machine has a 13.5 cm adjustable coffee outlet that allows you to pour coffee in any container. 
Ground Coffee Container with Preheating Plate - The machine also has an inbuilt container that stores ground coffee that is enough to make 12 rounds in one go. The preheating plate present in the machine maintains the heat in the container, which keeps your coffee hot for a long time.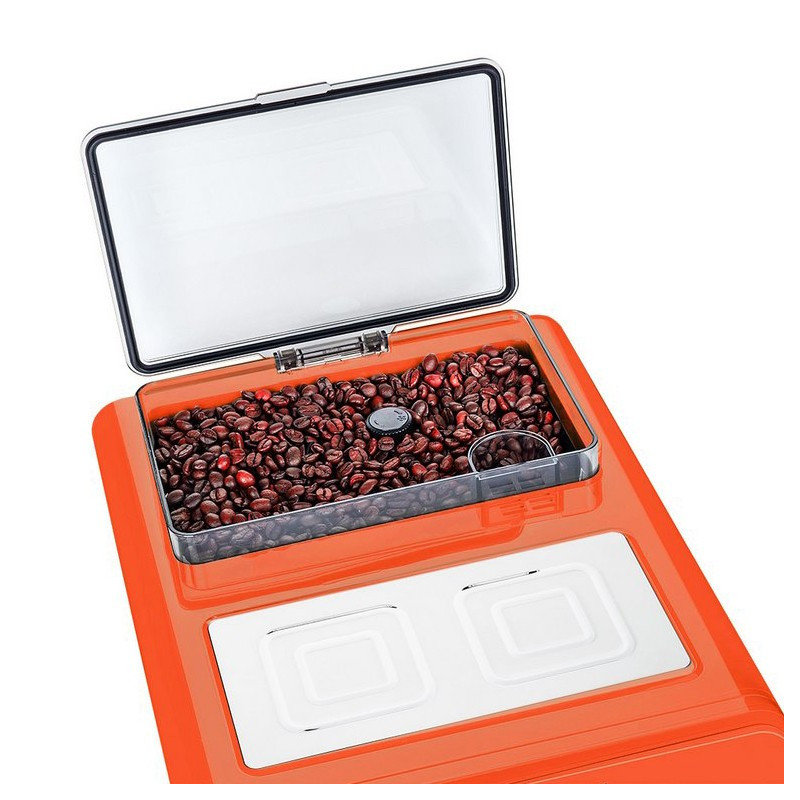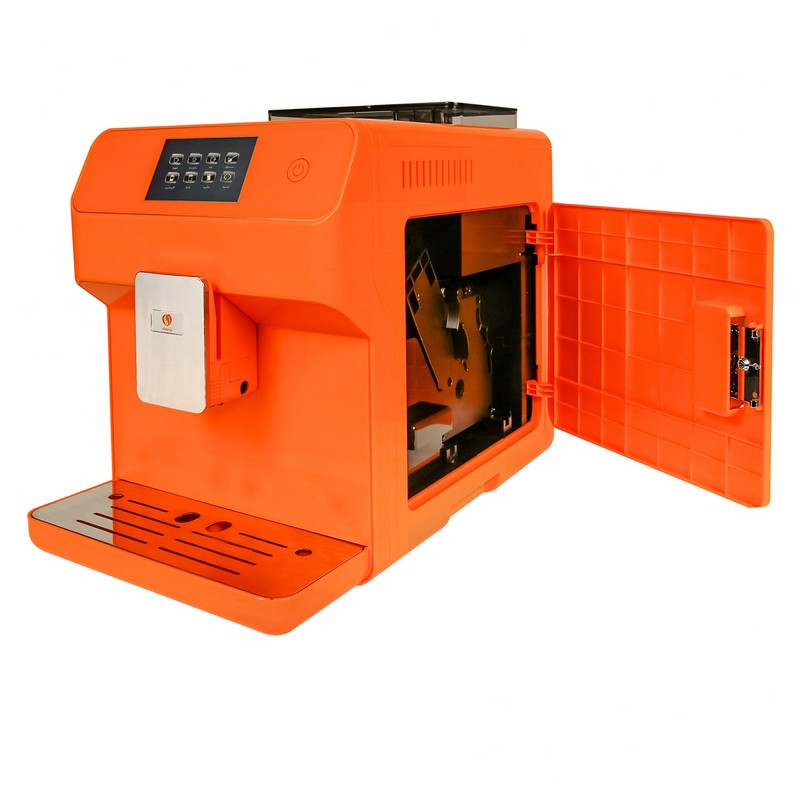 Automated Milk Frothing - Precision automatic frother system in-built with auto-clean function for the fastest service.
Serving Size Adjustable -Intelligent one-touch sizing options ranging from 1 cup to 2 cups, providing more flexibility. It also allows you to adjust the strength of the coffee by adjusting the quantity between 20 ml and 250 ml.
High performance and Versatile - This coffee machine has a high performance 19 bar pressure pump that gives perfect brewing and steaming. The temperature can be adjusted from 75 to 95 degrees celsius. This machine can produce many drink options (Espresso, Americano, Cappuccino, Caffe Latte, Hot Milk/Cream, Hot Water).