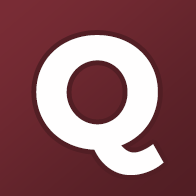 Acaia Lunar Scale 2021
In Stock
1,161.50
SAR
VAT Included
VAT Included
Delivery in Dammam, Riyadh and Jeddah between 05 June - 08 June
Delivery in other cities between 07 June - 12 June
Real-time Flow-Rate Indicator: with the LED bar that provides instant updates on the espresso's flow-rate. Detect and address channeling issues in real-time
Effortless Tare Save Function: Simplify your brewing routine by saving the weight of your container. 
Enhanced Brewing Summary: Take your brewing skills to new heights with the upgraded Auto Modes. As each brewing session concludes, the display flashes the final beverage weight and average flow rate, empowering you to refine your technique.
Extended Battery Life with USB Type-C Charging
Perfectly Balanced Measurements with Stable Weight Indicator: opt for the optional Stable Weight Indicator located beside the power button, ensuring your scale sits steadily on even surfaces.
Have Questions? we provide free consultation! contact our Coffee Experts NOW!
Need Help?
We're at your service