Moccamaster CDT Grand Coffee Maker
This brewer model brews a full 1.8L pot of coffee in six minutes and includes a thermal carafe that will keep your coffee hot up to an hour and brews a full 1.8L pot of coffee in six minutes. To keep coffee hot longer or for traveling with your carafe, switch to the included Travel Lid.
.
All Moccamaster filter Coffeemakers are handmade in the Netherlands since 1968.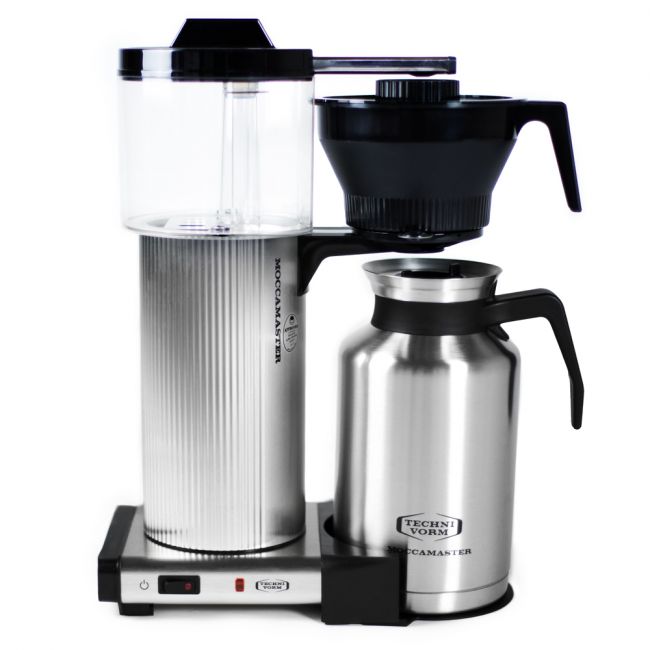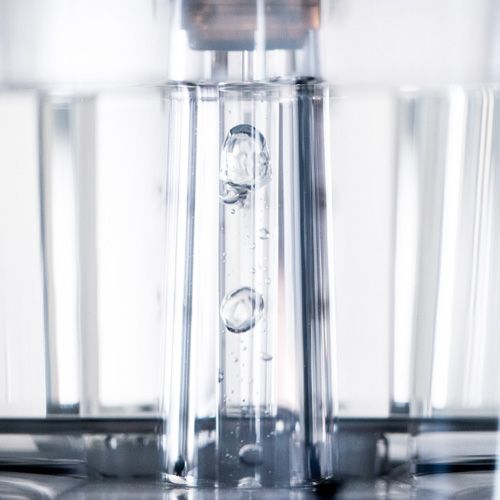 Mid-Brew Interrupt: No need to wait for the full pot to finish before grabbing your personal cup. The carafe sensor, located just under the grinds' basket, will automatically close your stream of coffee while the carafe is in use.
Gold Standard Temperature: As with all Technivorm brewers, the Grand CDT brews at the optimal temperature range of 92°C - 96°C, a temperature certified by of the ECBC/SCAE/SCAA to create the tastiest flavors.
Shower-Head Water Dispersion: Features a 9 hole shower-head which seamlessly overlays heated water across your coffee grounds to produce a balanced and even extraction.
Energy Efficient: Coffee is kept warm through insulated thermal carafe rather than electrically charged heating element. Many feel that this also protects against burnt flavors developing in your coffee.
Large Reservoir: The thermal Grand features a 1.8L max line in the water reservoir, which brews up approximately 1.65 ml, recommended for small offices or small families with a strong love of coffee.
Simple Operation: Equipped with on/off switch, carafe sensor, and insulated carafe, as well as copper internal components for even heat distribution.