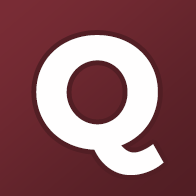 MIBRU Coffee Server V60 Clear Heat Resistant Glass Range Coffee Server Set Of 6 Pcs
In Stock
VAT Included
Delivery in DMM, RUH or JED between 06 February - 09 February
Delivery in other cities between 08 February - 13 February
Coffee drip set suitable for coffee beginners and coffee lovers drip set V60
Coffee Drip Kit V60 Easy to use and wash A set suitable for all your daily needs, suitable for office, home, trips and travel.
Coffee set consisting of: a digital coffee scale, a water jug ​​for drip coffee, paper filters for filtering coffee, a glass drip coffee server, a stainless steel coffee grinder, Ceramic drip funnel suitable for all V60 filters
Products description: Natural brown paper filters, large size, enough from 1 to 4 cups, heat-resistant glass drip server, size 600 ml, medium size, enough from 1 to 4 cups. A distillation jug with a handle and a convenient spout for distilling water, the size of 350 ml.
Products description: digital scale weighing up to 3 kg, suitable for coffee and multi-use kitchen, and a stainless steel coffee grinder, multi-grind grinder, fine for espresso and coarse for drip coffee, large size glass funnel suitable for all coffee filters

Need Help?
We're at your service