Ideal for both the novice, and more experienced home coffee roaster.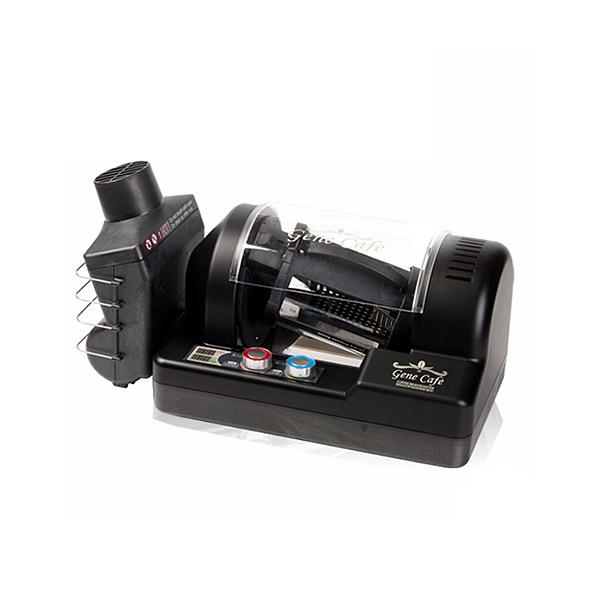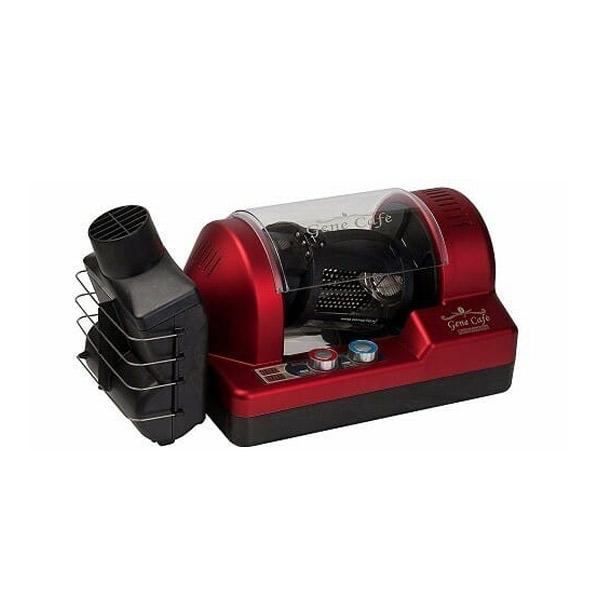 Roasting Coffee with the Gene Cafe CBR-101
Manual time and temperature settings let you experiment to nail your perfect roasts but if you're ready to go straight out of the box then automated functions make this roaster a reliable fixture in your roasting journey. Automated cooling down on every roast ensures you lock in the sweet aromas and flavors for when it's time to brew. Keep a keen eye on the roasting progress with a clear viewable roasting chamber.
Unique Design for Quality and Portability
Unusual at first the off-axis innovative design assists in transferring heat through consistent convection without burning the exterior of the beans on the side of the roaster. The super lightweight construction lets you take this roaster anywhere you want, or simply back in the cupboard until the next roast.
Roast Profiling Control — Time and Temperature control knobs help you adjust to the degree of roasts that you prefer. Digital displays will alternate between actual and desired,
Easy to roast set-up — Straight out of the box you can use the preset profiles or adjust time and temperature during the roasting to control your ideal roast.
Perfect Cooling System — Automated or activated at the press of a button, cool ambiente air will swiftly be brought in to cool the system and beans down to lock in aromas and flavors.
Quiet and Portable Roasting Solutions — At around 65dB during roasting, it's quieter than a coffee grinder.
Protection from Overheating — With a range of 190-250ºc its an important safety feature to ensure no unwanted fire hazards.