Nuova Simonelli Oscar II Black
This Nuova Simonelli Oscar II offers extreme efficiency, versatility and simplicity. The minimalist design inspired by formal thought with the elegance of steel is very appealing. A reliable combination of mechanical and computerized system ensures superior quality at all times.
The Oscar II has capacities and features for creating a cup of coffee personalized to his/her preferences. It has included as well the "Automatic I Steam Wand" as a "special on demand" feature to provide each Home Barista with ease in creating that perfect milk foam for a cup of cappuccino or latte.
Perfect for homes, cafes, kiosks, and offices, this machine uses up to 3 liter of water at a time, which translates into roughly (32) 118ml  shots for you and your guests to enjoy.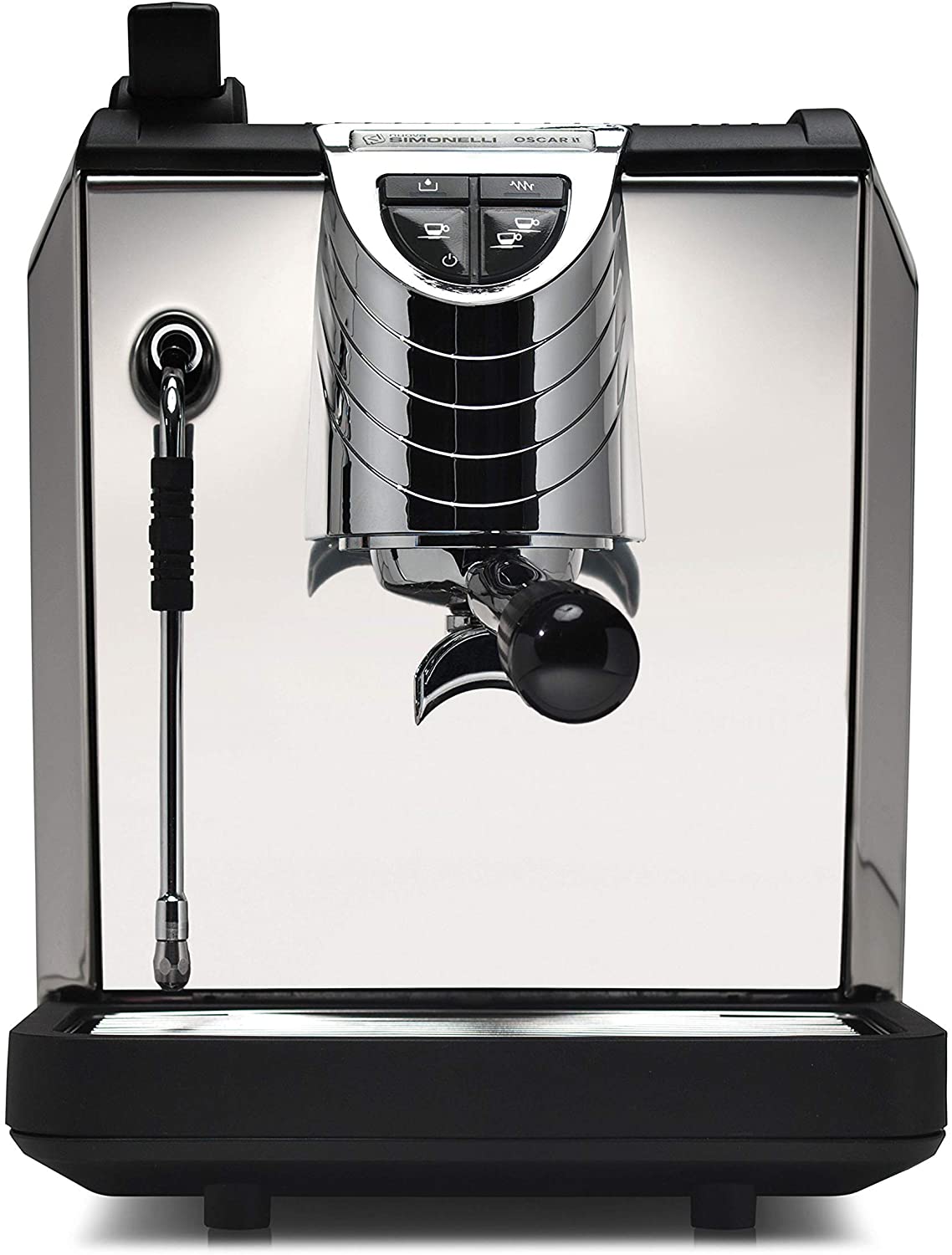 Heat Exchange Boiler - The Oscar II's copper steam boiler offers efficient on-demand heat and an impressive milk steaming/frothing profile.
Water Reservoir Sensor - An internal reservoir float will alert you when running low on water. By blinking it's only light, this means the machine's micro sensor has detected a low water level in it's reservoir and needs filling.
Timed Dosing - The programmable Timed Dosing feature allows you to program single & double shot buttons to dispense your desired amount of espresso. Simply program your desired quantities, push a button and go.
4-Hole Tip Steam Wand - The swiveling 4-hole tip stainless steel steam wand is of commercial quality and guarantees improved steaming.
Professional Portafilter - Just like the original, the Oscar II features a commercial heavy-duty size 58mm portafilter. Complete with both single and double baskets, the portafilter is essential to making quality espresso.
Cup Warmer - A top-mounted cup warmer helps to prep your mugs to an ideal heat for preserving the flavor of espresso shots.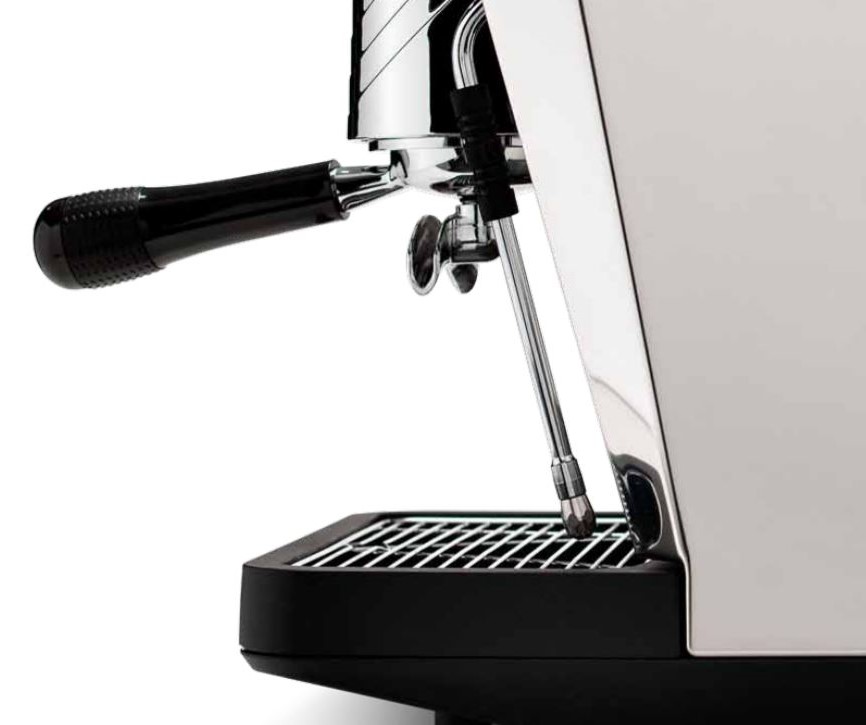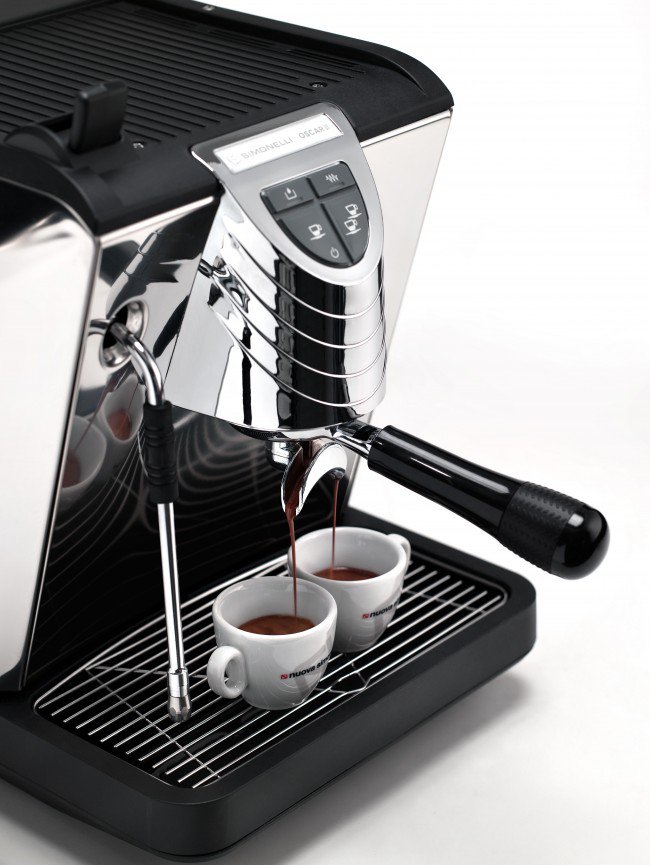 Compact Design - Although full of commercial parts, the Oscar II is compact. Fitting seamlessly on any kitchen countertop, this beauty is sure to impress.
Durability - Constructed in Italy out of the finest stainless steel (heavy-duty polished 304), Nuova Simonelli espresso machines are built to last and withstand.
Excellent Ergonomics - Ergonomics of the new Oscar II are outstanding. The portafilter handle is canted so that your brew basket sits level on countertops for tamping, the steam switch is prominent and easy to find by touch, the frothing wand is extra long and mounted on a 360° ball joint, even the drip tray grill is curved for easy replacement after cleaning.
.
If you are on the lookout for an espresso machine that is easy to use and nice to look at, the Oscar II should be a top option. It has an array of features that should make it a real asset in your establishment.
Eureka Mignon Silenzio Grinder
Eureka Mignon Silenzio Espresso Grinder
The Silenzio comes with a new motor, anti-clumping system and a custom-designed sound insulated case. Rubber damping at motor mounts and around exit points like the throat and grind adjust knob reduce resonance for quieter grinding. The Silenzio may be quiet, but it packs in a host of Eureka's famous features like stepless grind adjustment, easy-access burrs, and a bottom burr adjust that preserves your grind setting during disassembly.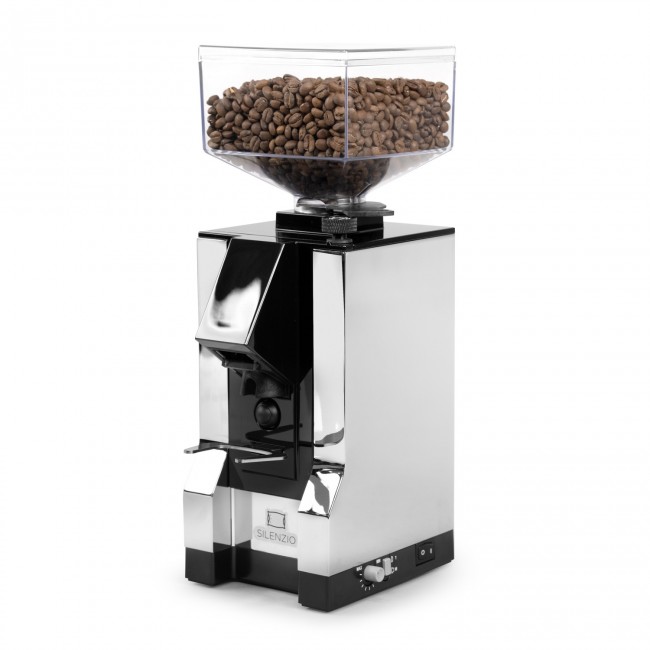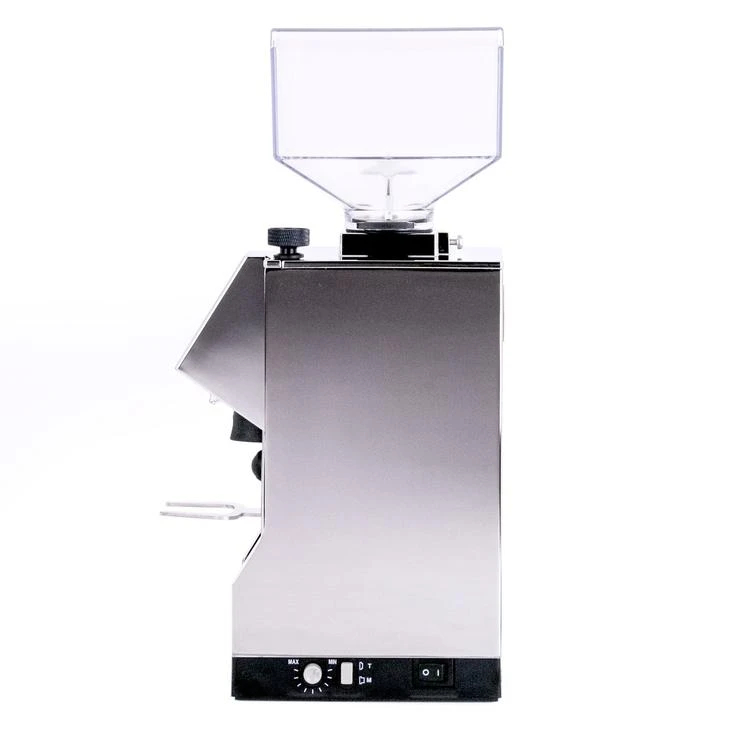 Sound-insulated Case - A thick metal case filled with rubber mounts, gaskets, and covers make for muted sound and low resonance.
Stepless 50mm Burrs - Sized for the home, the Silenzio's 50mm burrs are built from resilient, hardened steel.
Anti clump system - The redesigned grind path and clump crusher make for clean, smooth grinds.
Timed Dosing - Adjust the timer on the side of the case to grind your ideal dose.
Bottom-Burr Adjust - By adjusting below the motor mount, you can remove the top burr for cleaning without losing your grind setting.
Redesigned Chute - A brand new assembly from the original Mignon, the Silenzio's chute is wider, sound insulated and features anti-clumping technology.
Instead of a touchscreen display, it has a simple timed dosing dial and manual grinding toggle on the lower right-hand side. The large switch turns the grinder on. The button on the lower right switches the grinder from semi-automatic (pushed out) to the timer (pushed in) mode. Nothing distracts from its sleek Italian design. For those that want to minimize the number of screens and LEDs in their kitchen coffee corner.